Publisher of Nigeria's foremost community newsreel, Oriwu Sun Newspaper has launched a new book titled Practical Community Newspaper Reporting and Production in Ikorodu, Lagos State.
Addressing dignitaries at the 2-in-1 formal public presentation and Award presentation on Hon Babajimi Benson, Alh Monzor Olowosago disclosed that publishing a book on community journalism has been his life-long desire, expressing delight that it has not become a reality.
'This book which encapsulate my over 40 years of journalism practice and 40 years of community journalism publishing presents Nivel details of the previously misunderstood subfield of journalism. The book, to me is a lasting legacy I will be leaving behind for students, scholars, journalists and concerned groups who want to practice or decide to study community journalism', he noted.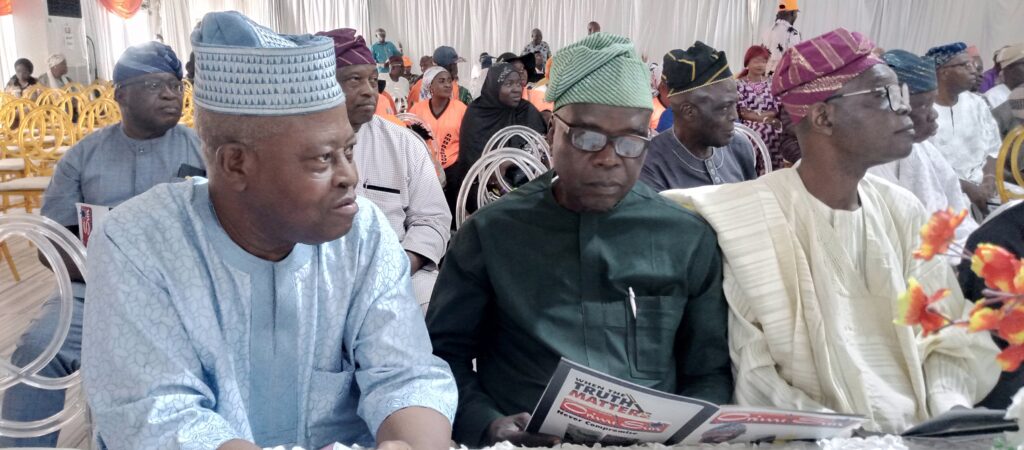 Speaking further, he stated that, 'I am proud and honoured that after making so much landmarks and achievements in life, my name will also echo, not only in Nigeria history of journalism but also mentioned all over the world.
'Today, my name is etched on the page of Wikipedia as one of the contributors to the journalism profession in Nigeria. A page is dedicated to the story of Monzor Olowosago on this prominent social media platform where people read from every corner of the world. By the grave of God, I have contributed my quota to the development of humanity and have earned a spot in history ', he added.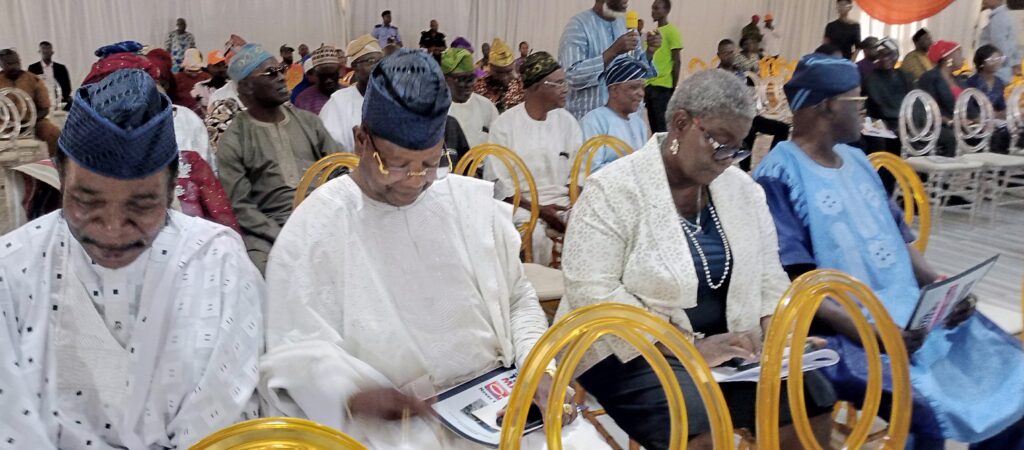 Olowosago also expressed fulfilment and satisfaction with the presentation of the new book.
'I am pleased that the book I am presenting to the world teaches practical ways to building a community newspaper and sustaining it. The pragmatic approach offered in the book is unprecedented and laid foundation to this subfield of journalism in Africa. I worked with the best hands to ensure a perfect gift for the society ', he boasted.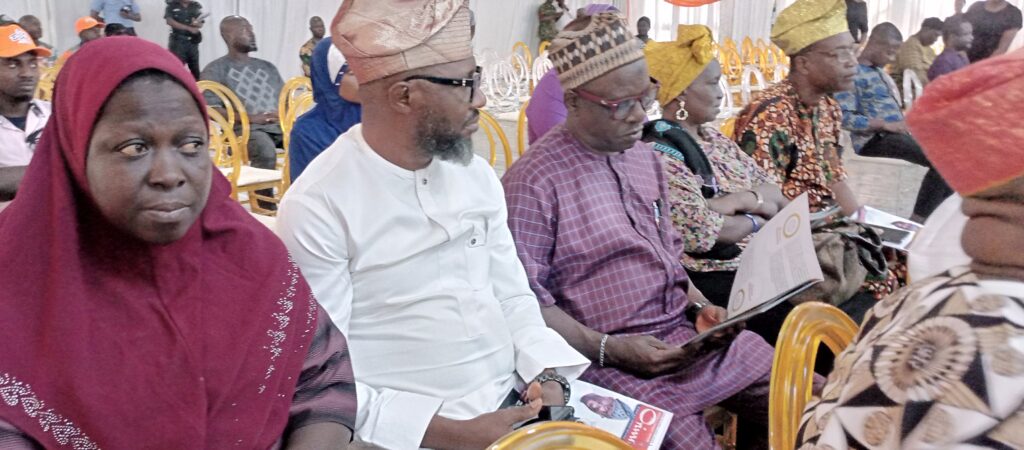 Giving some background into the writing of the book, he disclosed that, To be certain that I have a neat book, I subjected the script to peer review from a renowned Professor of Journalism, Professor Ralph Akinfeleye of the University of Lagos and the publishing was handled by the Lagos State Printing Corporation, Ikeja', he concluded.
Guests at the event commended Olowosago for his contributions to the development of community journalism in Nigeria with the publishing of his new book.
A major highpoint of the event was the launching of the book by Ikorodu Division royal fathers and many of the dignitaries in attendance.