The Publisher of Oriwu Sun Newspaper and Host of the Ikorodu Outstanding Politician Award presented to Hon Babajimi Benson, Member Representing Ikorodu Federal Constituency at the House of Reps has justified the reason for bestowing such prestigious honour on Hon Babajimi Benson.
Alh Olowosago made the disclosure while delivering his welcome speech at the Award Event held in Ikorodu on Thursday.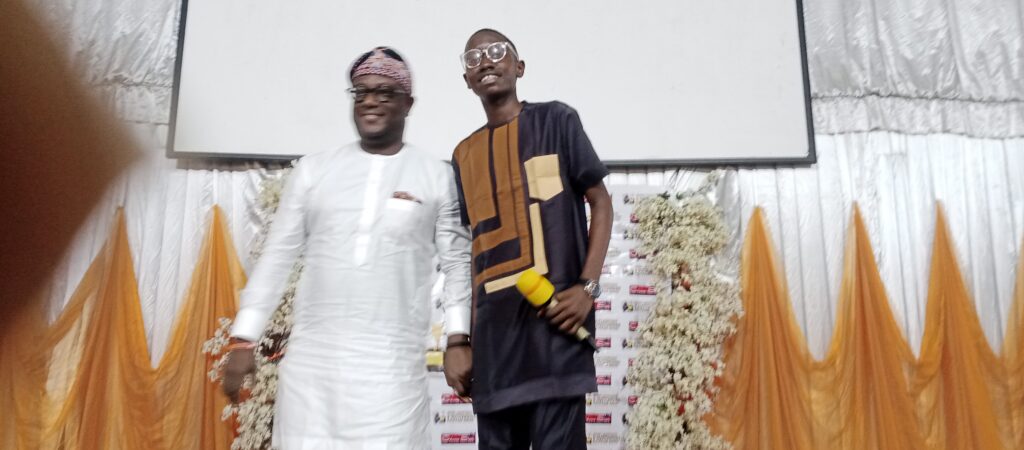 According to Olowosago, 'Hon Benson has done what no politician in the history of Ikorodu Division has ever done. He has touched many lives and have facilitated numerous road and other infrastructural projects to various communities across Ikorodu federal Constituency', he said.

'What is happening here today is unique in many ways, as in the history of Oriwu Sun Newspaper, no politician has earned this kind of recognition. This is not to say that some of them have not done anything significant, they simply have not impress the people of Ikorodu Division like Hon Babajimi Benson has done', he stated.
'As seen in the past, most political representatives are particular about their meal ticket and nothing more. But, this gentleman took the bull by the horn, as he delved into public works, building schools, roads, food banks, healthcare facilities and many amenities that have kept the people ajar', he added.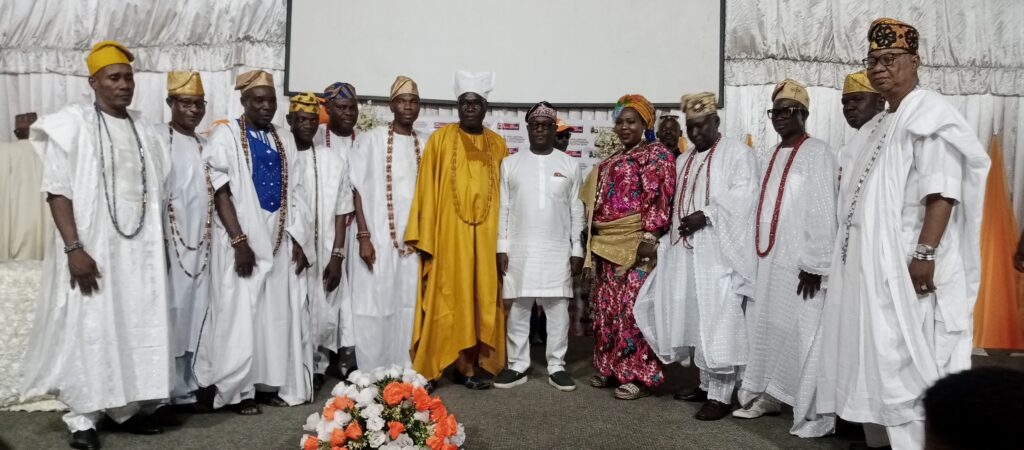 Concluding, he noted that, 'It was with this outstanding performances the Management of Oriwu Sun concluded that it will be unfair not to recognition Jimi Benson's selfless service to the people…' hence the Oriwu Sun decided to bestow on him the 'Outstanding Politician of the Year Award'.
The award was presented to Hon Benson by the Ayangburen of Ikorodu who was assiyed by the Adeboruwa of Igbogbo, Oba Barr Semiudeen Orimadegun Kasali, Oba David Raji, Eweye of Isiu and Alagura of Agura, Oba Ahmed Moruf Olalekan and the event host Publisher of Oriwu Sun Newspaper, Alh Monzor Olowosago.
'I hereby bestowed on you the Outstanding Politician Award to you, my Honourable, Babajimi Adegoke Benson, the Otun of Ikorodu Division, the representative of Federal House of Representative, Ikorodu Federal Constituency, in recognition of your outstanding performance in improving the living standard of the constituents, in terms of people oriented programmes", Oba Shotobi said.
Reacting shortly after receiving the award, Hon Benson thanked the Management of Oriwu Sun Newspaper for the recognition.

The House of Reps Committee Chairman on Defense commended the Oriwu Sun Newspaper publisher for his consistency in the field of community reporting in Nigeria.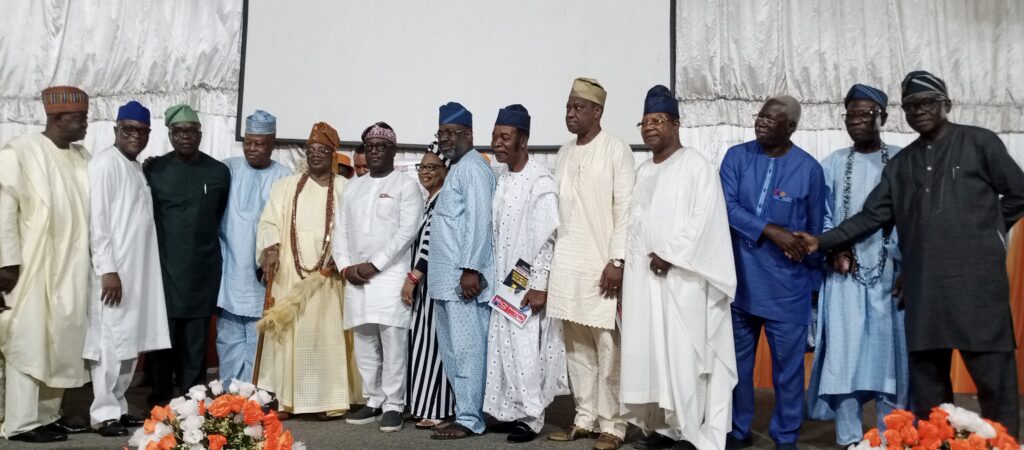 Hon Benson equally thanked God for making him an Ikorodu indigene.
'For this great honour, I am humbled. Anytime I wake up in the morning, I always thank God and my daddy for making me an Ikorodu indigene. I don't wish to represent or belong to any other place or tribe other than Ikorodu', he said.
Hon Benson concluded by charging residents of Ikorodu Division to ensure they deliver massive votes for all APC candidates in the forthcoming 2023 general elections.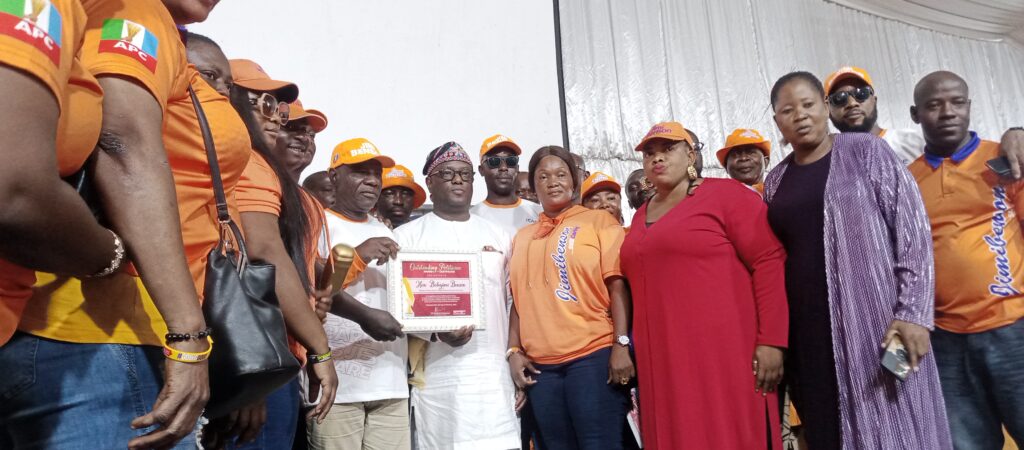 The colourful event was spiced with music presentations by the duo of Meerah and DaFresh Olorin.
Also, a 15 years old teenager and upcoming Spoken Word artiste, Master Isaac Peju-Akinyemi also stole the show with the presentation of a well scripted spoken word in honour of Hon Benson and his unprecedented quality representation in Ikorodu Federal Constituency.