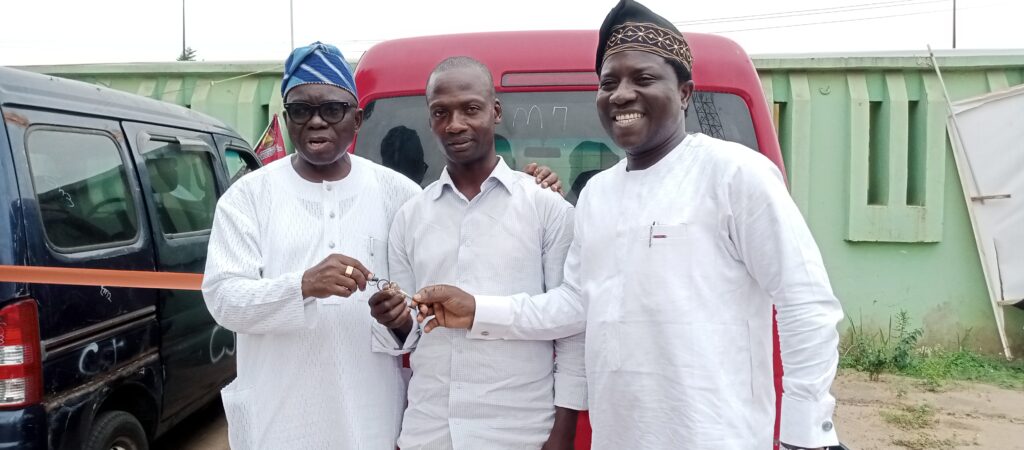 For the second time in less than one year, Hon Babajimi Benson, Chairman House of Reps Committee on Defence has empowered 20 Ikorodu Division Youths with 20 mini-buses.
Over 30 beneficiaries benefitted from similar bus empowerment initiative sometimes last year.
Hon. Benson presented the buses to some of the beneficiaries at his Constituency Office along Igbogbo Road in Ikorodu on Friday.
A former two-time Commissioner for Agriculture in Lagos State and one of Ikorodu's APC Apex leaders, Asipa Kaoli Olusanya presented the vehicles to the beneficiaries on behalf of Hon Benson.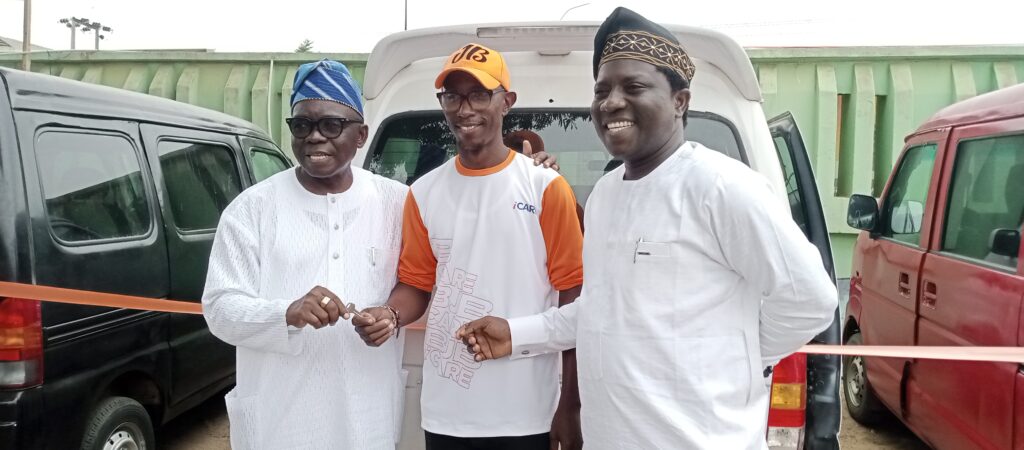 Kaoli was also joined by the newly elected Member of the Lagos State House of Assembly, Ikorodu Constituency 2, Hon Aro Moshood Abiodun (AMA).
In a chat with Ikorodu Oga Radio, Director-General of I-Care Foundation, Mayor Deen Sanwoola noted that the bus empowerment was part of Hon Benson's efforts to put smiles on the faces of Ikorodu Division youths and as well create sustainable source of livelihood for them.
Asipa Kaoli Olusanya, who made the presentation in company of member-elect, Ikorodu Constituency II, Hon. Aro Moshood Abiodun enjoined the beneficiaries to make good use of the buses.
The beneficiaries were elated and full of prayers with assurances that they will put the buses to productive use, towards improving their standard of living.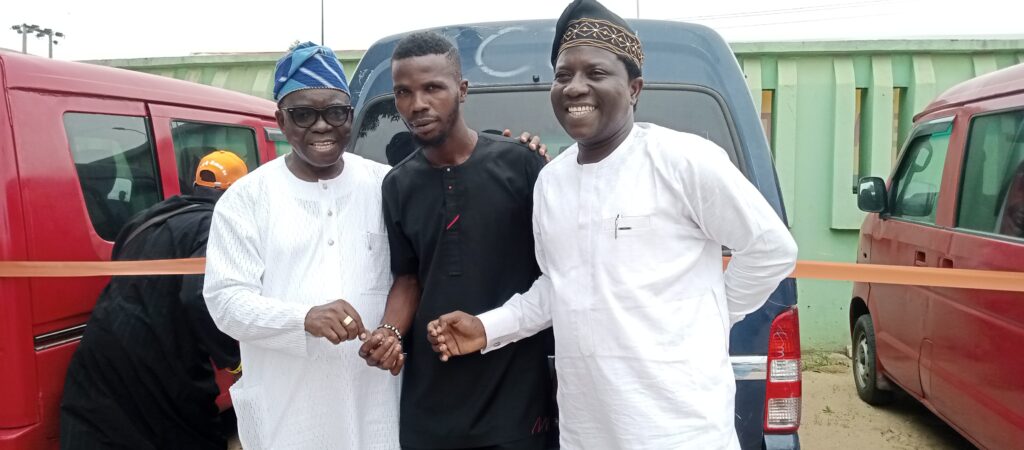 Some of the beneficiaries spoke with Ikorodu Oga Radio.

Comrade Leke Fasanya who could not contain his joy said, 'From the bottom of my heart, I am very very happy for this kind gesture from Hon Benson. Though, I am new in politics, I am amazed that he found me worthy of benefiting from this good gesture. I say a big Thank You'.
Another beneficiary, Oke-Matti Azeez said, 'sincerely, I am very very grateful for this. This is not the first time Hon Benson is doing this. I am very grateful for being a beneficiary of this empowerment initiative.
A female beneficiary and Secretary of APC Ikorodu North, Ibrahim Risikat Abiodun also expressed gratitude to Hon Benson. She also prayed for him to continue to soar politically.
She praised Hon Benson for transforming the politics of Ikorodu through meaningful economic empowerment, infrastructural developments and qualitative representation.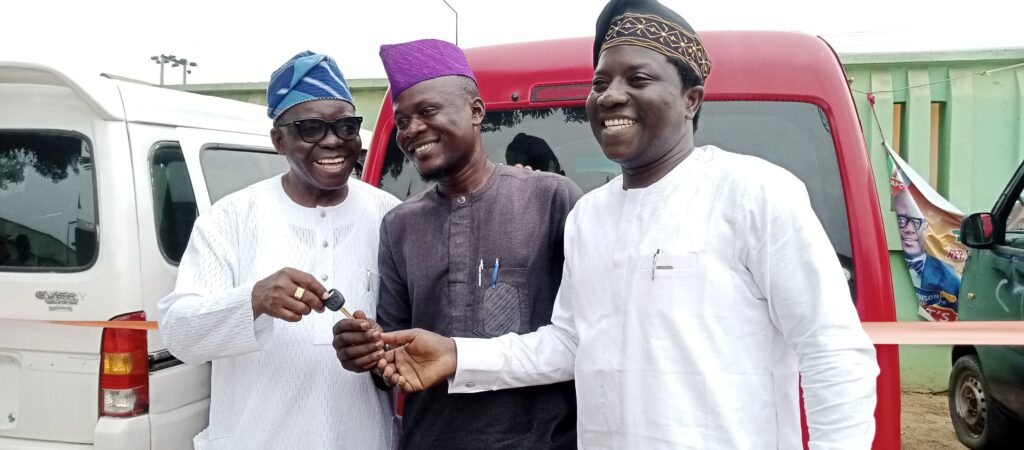 Dada Toyin Moses, another beneficiary from Ikorodu West LCDA also added his voice to the streams of appreciation for the bus empowerment.
'I thank God Almighty for the grace and opportunity. I also want to appreciate Hon Babajimi Benson for the great things he is doing in Ikorodu Federal Constituency. He is not just a politician, he is a leader, mentor and father. I appreciate him so much. Infact, he has been putting smiles on the faces of many people in Ikorodu Division. I pray for God to continue to give him Grace to do more', he submitted.
The beneficiaries were also full of praises to the Director-General of I-Care Foundation, Mayor Deen Sanwoola for the favourable considerations.