The Governor of Lagos State, Mr Babajide Olusola Sanwo-Olu has flagged off the APC Lagos East leg of the 2023 electioneering campaign in Ikorodu.
Sanwo-Olu at the flag-off ceremony noted that his administration has done well for the State and in particular, Lagos East Senatorial District. He therefore appealed to the mammoth crowd at the event to support his re-election for a second term in office.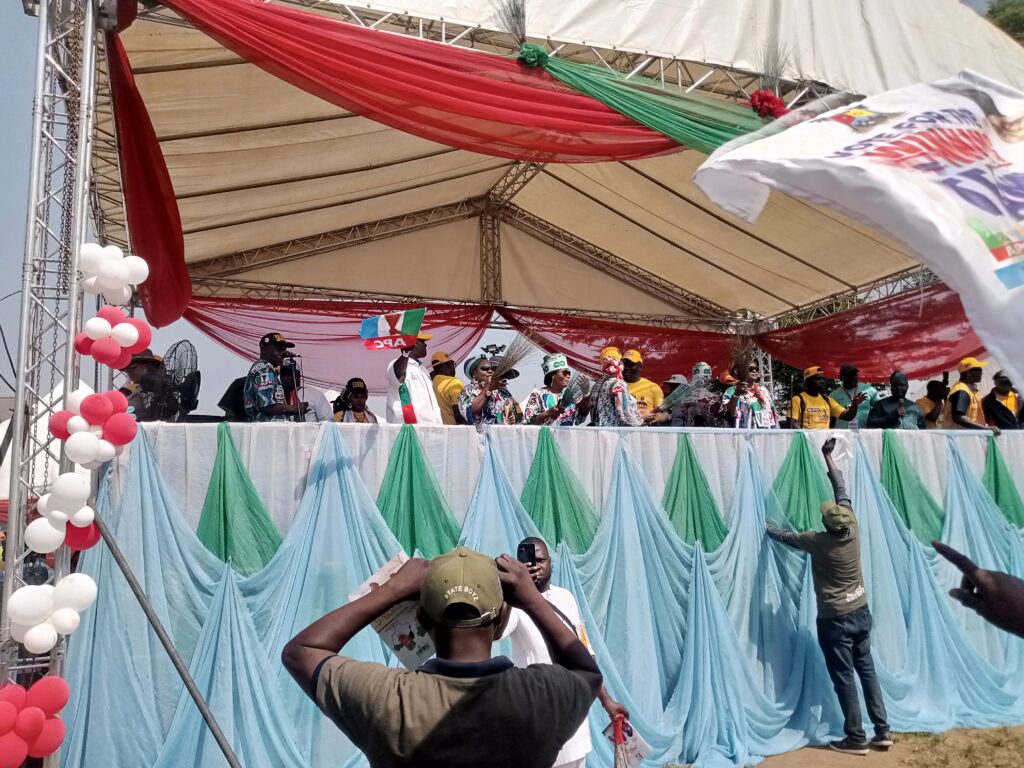 He continued by requesting for the support of the entire people of Lagos East for the election of Asiwaju Bola Ahmed Tinubu as Nigeria's President come 2023. He also canvasses for massive support for all candidates of the APC in the forthcoming elections.
In his address at the flag-off event, Chairman of APC in Lagos State, Pastor Cornelius Ojelabi stated that the ruling party had done well for the people in the state, and deserved the support of Lagosians.
He said, 'I am glad as the Party Chairman that presented the party's flag to the incumbent Governor, Mr Sellable'.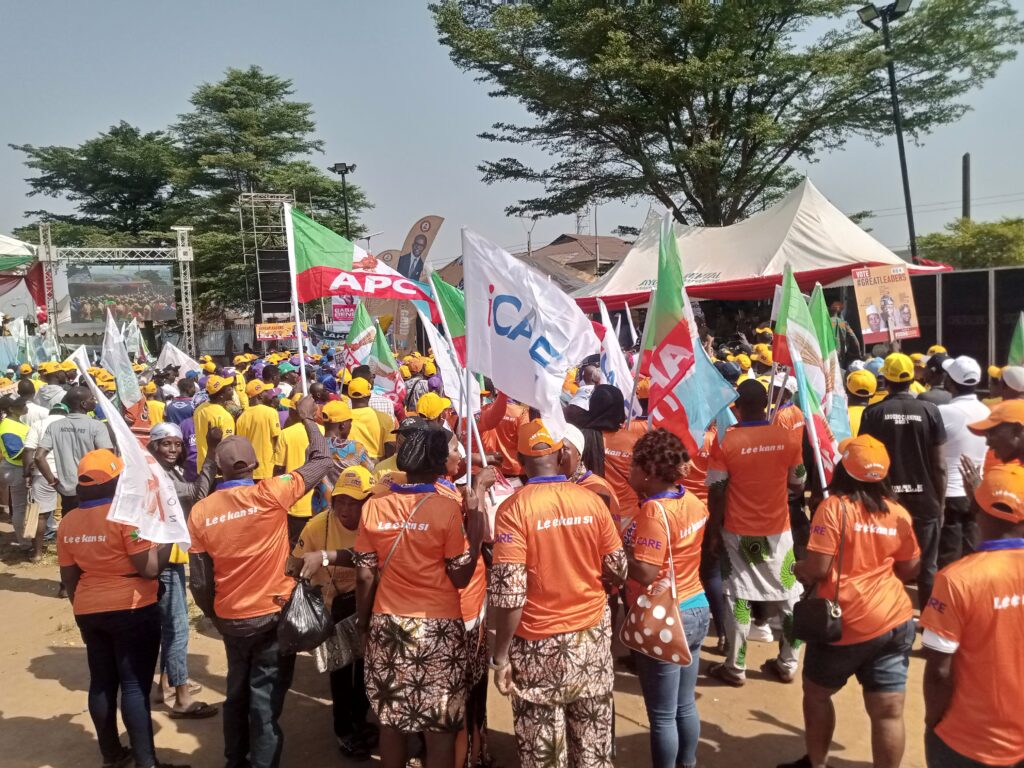 'As we prepare for the 2023 general elections now, let us imagine the what awaits us when the Lagos State Governor, Mr Babajide Sanwo-Olu is re-elected in 2019', he adeed.
Continuing, he said, 'As INEC is rounding up the process of PVC collection, the onus is on us to ensure we pick up our PVC to enable us vote for all APC candidates across Lagos State in the forthcoming elections'.
The party chairman also presented all the Lagos East APC candidates to the mammoth crowd that graced the campaign.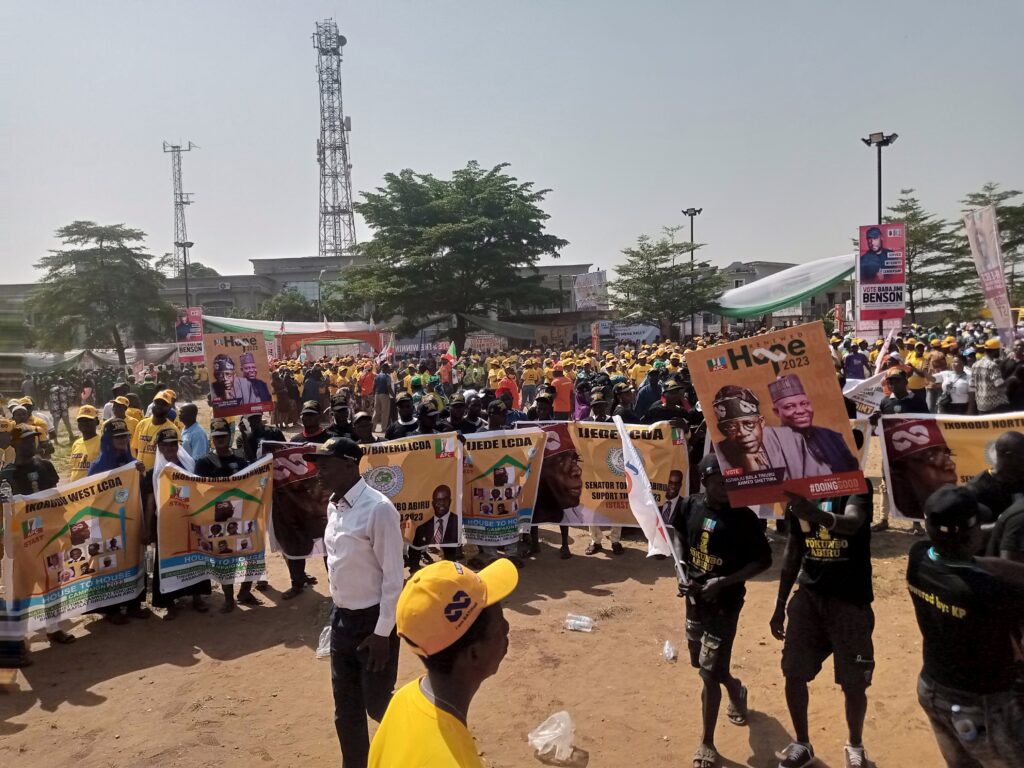 In his brief remark at the event, Senator Adetokunbo Abiru thanked the people of Lagos East, noting that it was exactly two years that he became a Distinguished Senator of the Federal Republic of Nigeria through their support.
He added that the 2023 campaign of the APC was an evidence-based campaign, considering the major developmental impacts the APC-Led Government has made at the state and federal levels.
Also, speaking at the campaign, Hon Jimi Benson noted that Lagos with over 7 million registered voters, Lagos has the highest voting population and must reflect same in their votes during the 2023 elections. He also solicited for nothing less than 4 Million votes for the re-election of Governor Sanwo-Olu.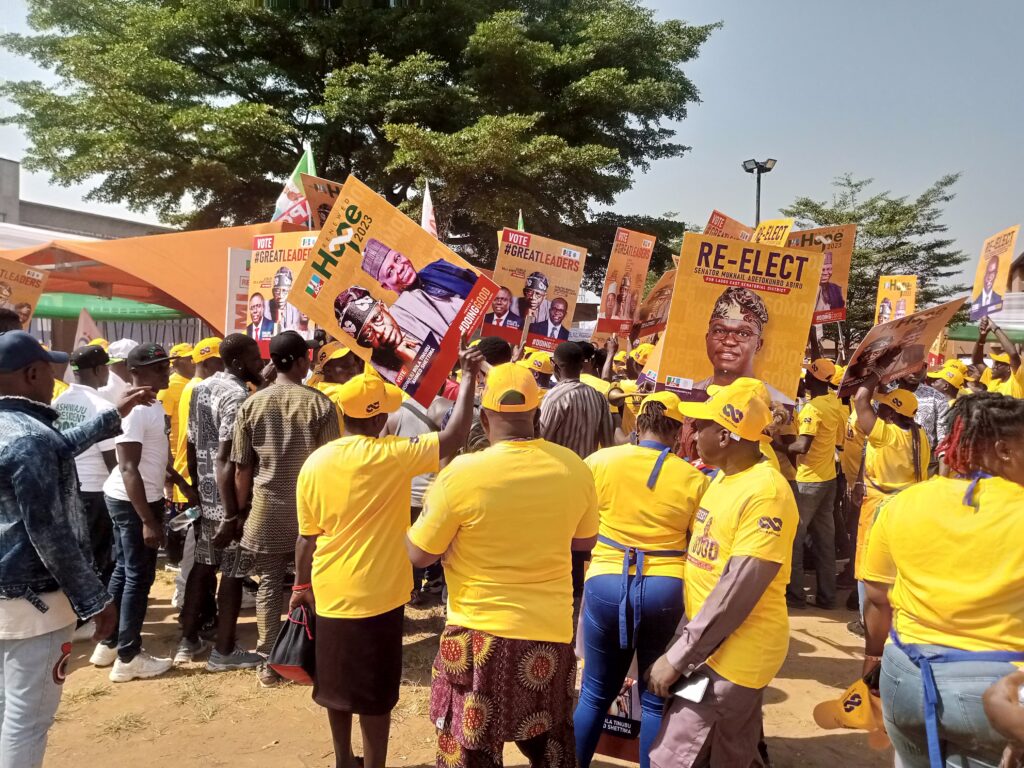 Earlier, members of the governor's cabinet from the Lagos East Senatorial District showcased their score-cards to the gathering and appealed for support for all the party's candidates ahead of the 2023 general elections.