A leading Ikorodu Constituency 1 House of Assembly hopeful under the umbrella of the ruling All Progressives Congress (APC) Prince Eniola Adeyemi has showcased some of his legislative agenda to the general public.
Adeyemi, a business man turned politician disclosed this while responding to questions from a cross section of journalists at his formal declaration press conference in Ikorodu.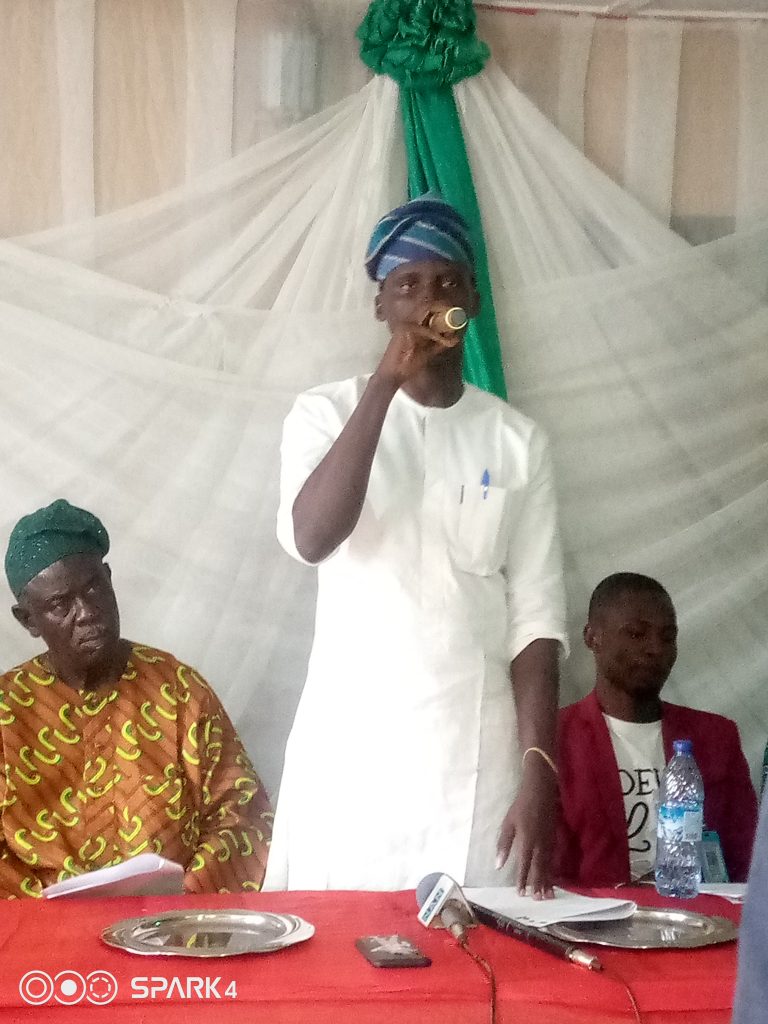 He stated that, entertainment contributes about 15% of Nigeria's GDP, hence should be well legislated by those in government to the benefit of the State and Nigeria at large.
'Entertainment is a major employer of labour in Nigeria, with hundreds of direct and indirect job potentials. I will make a case for a Lagos Creative Bill to support and enhance the sector. Imagine the massive revenue this can generate for the economy and governnent', he said.
Adeyemi continued, 'As a representative, I intend to sponsor bills that will promote youth inclusiveness and give them Sustainable empowerment. This is the only way to assist them in making effective and efficient use of their God-given proficiency for the development of Ikorodu Division, Lagos East and Nigeria as a whole. This will be one of my priorities and I am devoted to it'.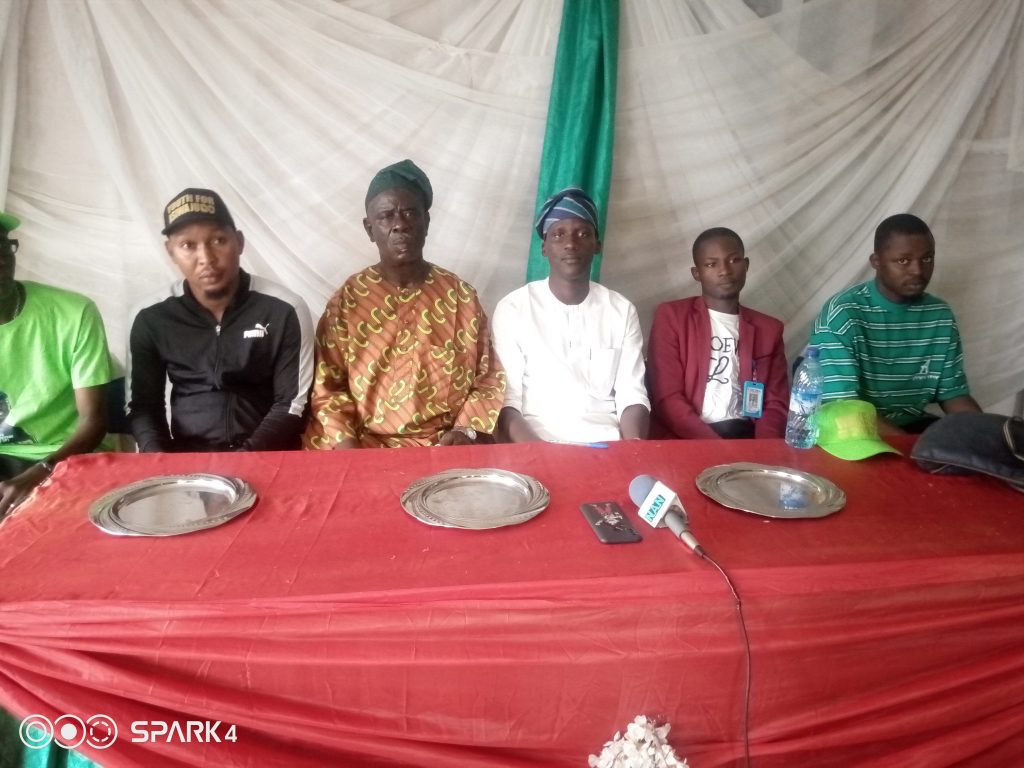 'As a young entrepreneur, I have invested in entertainment, product marketing and other related ideas. This has provided me with resourceful contacts that would come in handy in empowering our youths in terms of making them productive and adopting new ways of doing things', he added.
Speaking on the strategic relationship between entertainment and politics, he promised to leverage entertainment towards fulfilling his legislative agenda.
'Through entertainment, I shall help the society to promote freedom, accountability, social tolerance, social justice and equality of opportunities for youths. Knowing that we have abundant creative talents in our midst waiting to be tapped, this is what I am going to be using our legislative and representative power to do and in doing that, individuals will be assisted to rediscover their inbuilt power to change their personal lives and spread positive vibes into the society through entertainment'.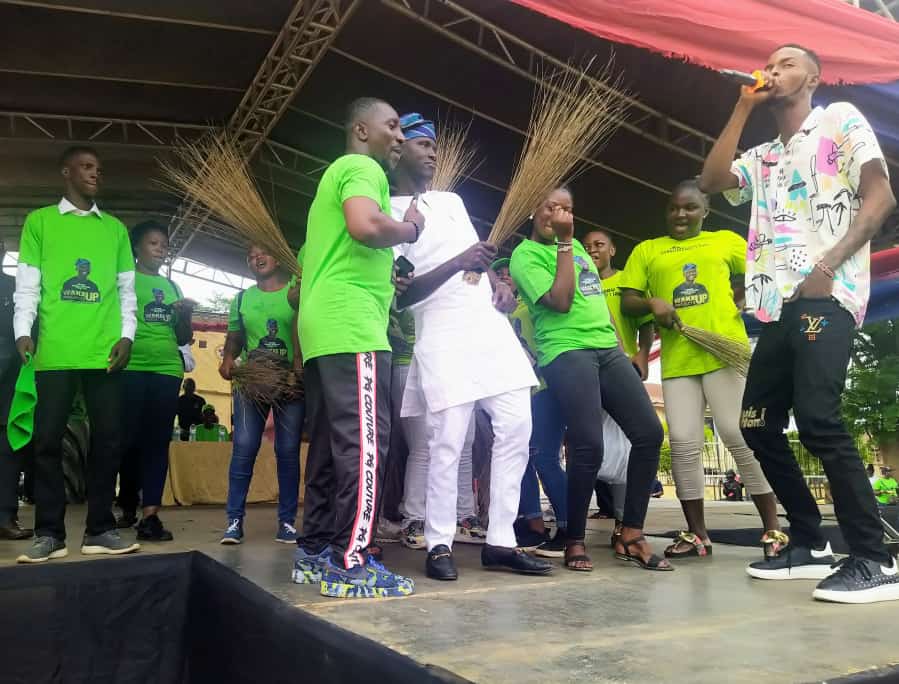 'My bills will support equality of opportunities, social tolerance and social justice in the private and public sectors, which will consequently promote flexibility and encourage inventions'.
'These contacts will be used in training our youths in innovative and entrepreneurship skills. Through this, we are not only making them earn a living and contributing to the economic development of the society but also redirect their knowledge from the negative use of technology to a more positive and enterprising engagement', he assured.
'I plan to use the power of lawmaking to not only accelerate fast development in the state but also redirect it by sponsoring laws that will bring about the necessary changes to making the state attain its full economic and social prosperity plus political advancement', he concluded.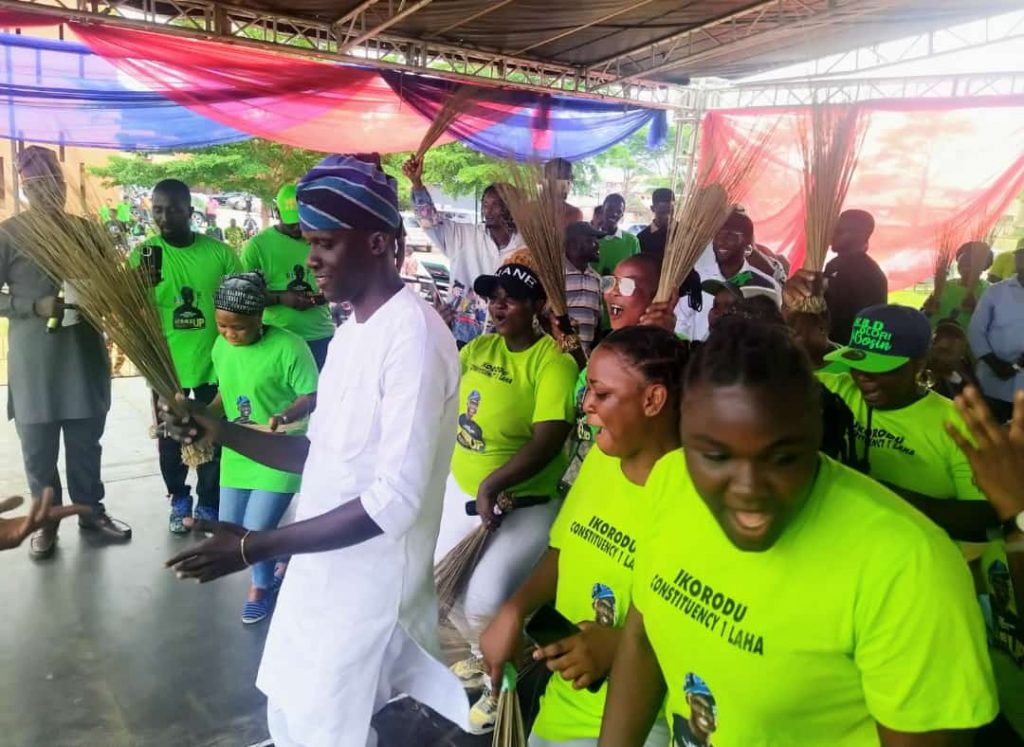 True to his promise, Wake Up later hosted hundreds of Ikorodu youths to a mother-of-all musical concert at the Ikorodu Town Hall to mobilize youths for PVC and political participation.
The concert featured many popular and upcoming acts who thrilled participants to trendy songs.