Honour has come the way of Ikorodu local government Chairman, Hon Wasiu Adeshina, as the council boss was presented with the prestigious Oodua Most Outstanding Executive Chairman Award.
The award was presented to Adeshina in his office on Friday by the organisers, led by a veteran Nollywood actor, Chief Fatomilola and Coordinator of the Yoruba heritage leadership award platform, Asiwaju Ayodele Temidayo.
Speaking on the award, Pa Fatomilola noted that most times when a leader is preoccupied with discharging his duties for the betterment of the community, he pays less attention to onlookers as was the case with Him Adeshina, whose achievements the Yoruba leader said was visible for all to see.
Continuing, Pa Fatomilola pointed out that the recognition was meant to acknowledge the Adeshina for his hardwork with a view efforts to encouraging him to do more for residents of Ikorodu local government.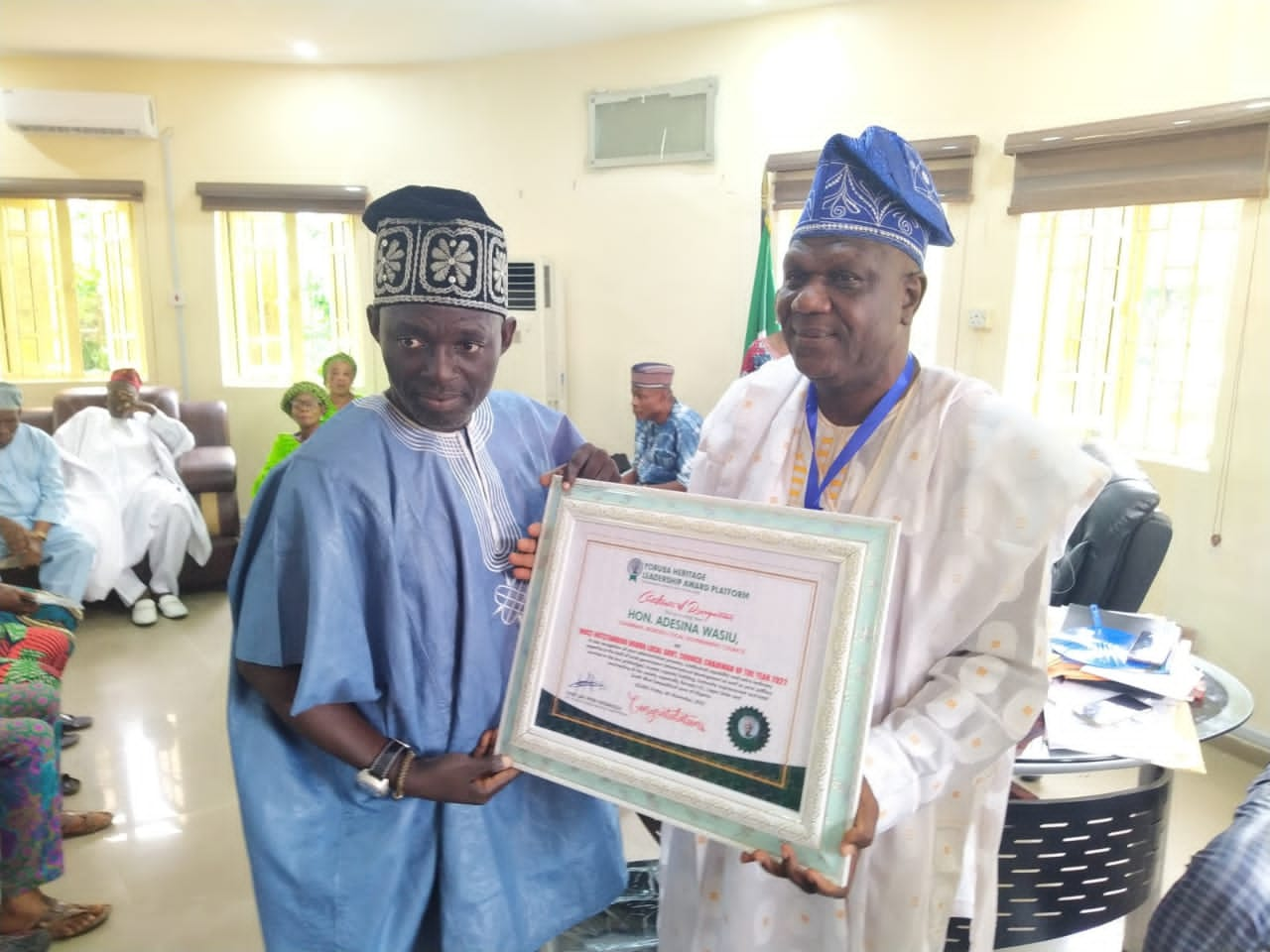 'If he was not performing well, we would have also told him so because we're unbiased in check-mating our leaders. We are recognising him today so he can continue to do more', Pa Fatomilola added.
Speaking in the same vein, Coordinator of the Yoruba heritage leadership award Asiwaju Temidayo corroborated Pa Fatomilola's remarks on Hon Adeshina.
'Hon. Wasiu Adesina is a chairman who functions with the interest of his people at heart. We've been to this council two months before today and without a doubt, we have accessed some of his developmental projects and found him worthy of this prestigious award'.
Asiwaju Temidayo recounted that the recognition done to Hon. Adesina was once presented to Hon. Kolade Alabi of Bariga LCDA before he later emerged as chairman of the Association of Local Governments Of Nigeria (ALGON), Lagos State.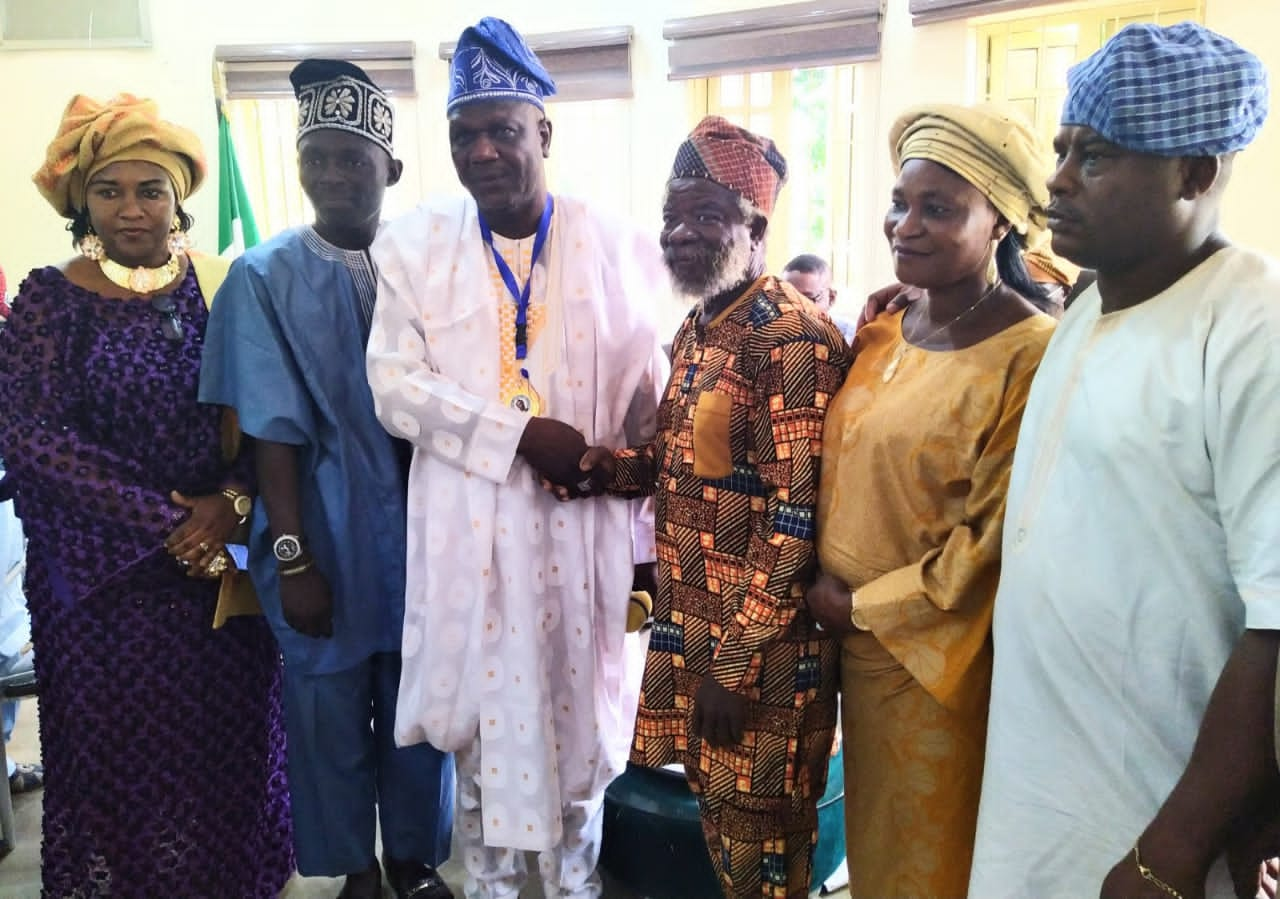 This, he said was an indication of bigger recognitions to come the way of Adesina, if he does not relent in his good works.
Responding, Hon Adeshina thanked the forum for recognising his administration's efforts towards the advancement of Ikorodu local government through the award presented to him.
'This award is simply an encouragement for me to do more in uplifting the living standard of the good people in Ikorodu and I will continue to fulfil all our campaign promises', he said.
Adeshina also uses the opportunity to appreciate his team and the legislative arm for their supports, which culminated in the award.
'I thank God, I thank my family and I thank all my council executive members and the legislative arm for their continuous support and collaboration towards to attaining our set goals and objectives'.
Among the delegates from the Yoruba heritage leadership award platform present were; Mrs Adepoju Ajayi and Obanubi Aderemi Ayodele.
The award presentation was witnessed by the vice Chairman, Hon Folashade Olabanji-Oba, senior management staff and councillors.