The Majority Leader of Lagos State House of Assembly, Hon S.O.B Agunbiade has entered into a strategic partnership with the Lagos State Employment Trust Fund (LSETF) for the empowerment of tens of constituents of Ikorodu Constituency 1.
The empowerment programme is the second edition being facilitated by Agunbiade who is also the Member, representing Ikorodu Constituency 1 at the Lagos State House of Assembly.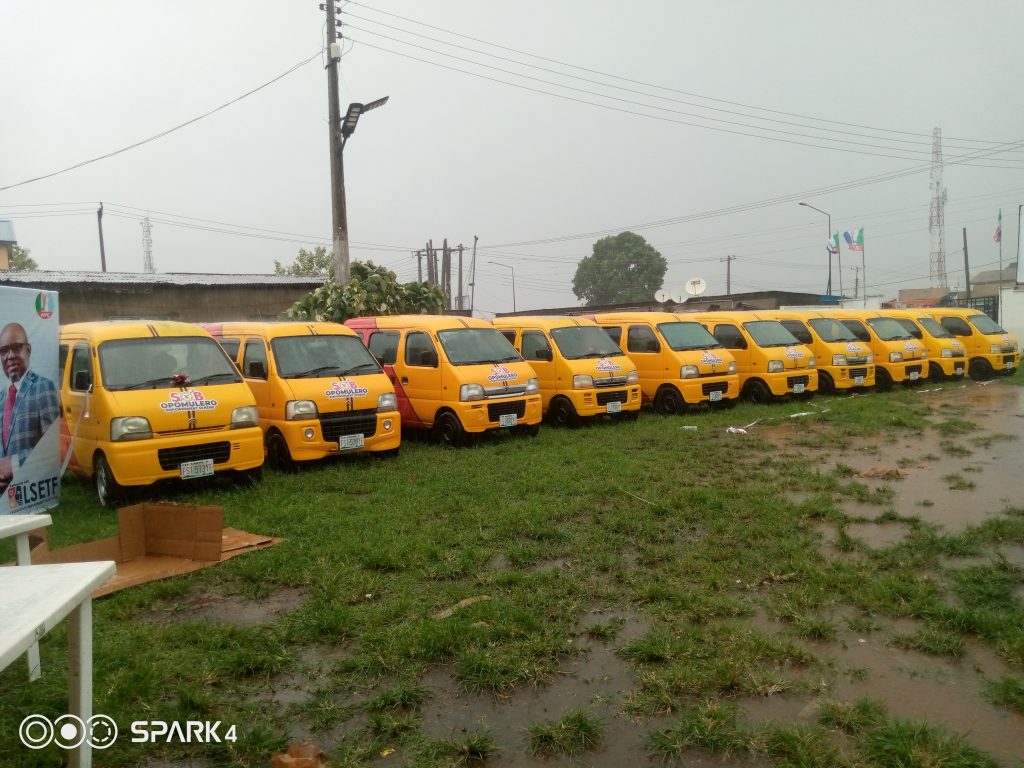 Speaking on the rationale behind the empowerment initiative, Agunbiade disclosed that he embarked on the bus scheme as his little way of closing the gap of unemployment among his constituents, through bus ownership. Similarly, he explained that he decided to provide sewing machines to skilled tailors who cannot afford to buy their own machines, in response to recent multiple requests from some of his constituents who had met him for such assistance.
Also, five (5) youths were presented with POS Machines already credited with N50,000 balance for immediate financial transaction for the beneficiaries.
Speaking on the strategic partnership between Hon Agunbiade and the Lagos State Employment Trust Fund, Mrs Adewunmi Omolara commended Hon Agunbiade for facilitating the empowerment scheme for members of his constituents, noting that it was the first of such partnerships by LSETF with any lawmaker in the State.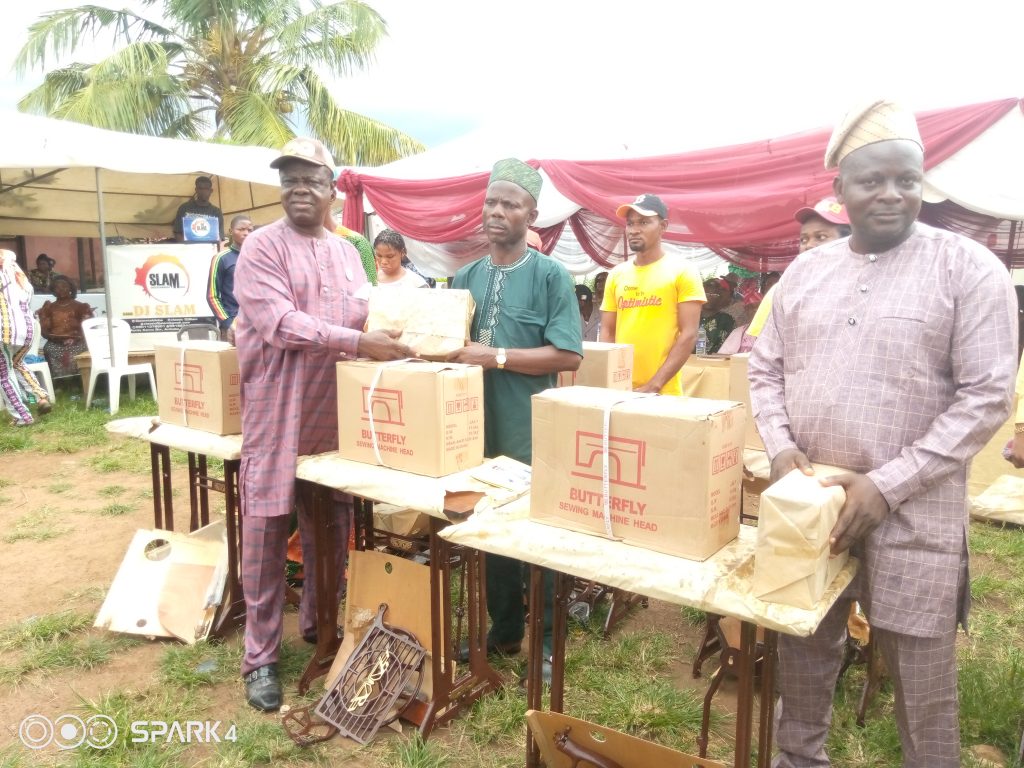 She also implored beneficiaries of the empowerment scheme to reciprocate the kind gesture of the state lawmaker by being dilligent. Adewunmi further appealed to them to take good care of the buses and ensure they don't default in the payment of the purchasing cost of the bus, so they don't deprive others of similar benefits and partnerships.
She concluded by clarifying that, unlike the traditional hire purchase arrangement where people are made ti pay multiple cost of the vehicle, Hon Agunbiade had paid the interest and other servicing cost relating to the buses, while beneficiaries will only pay the original cost of purchasing them with no additional cost attached.
In distributing the sewing machines, Agunbiade explained that, Hausa and Igbo communities are getting one sewing machine each, while people living with disability will get one.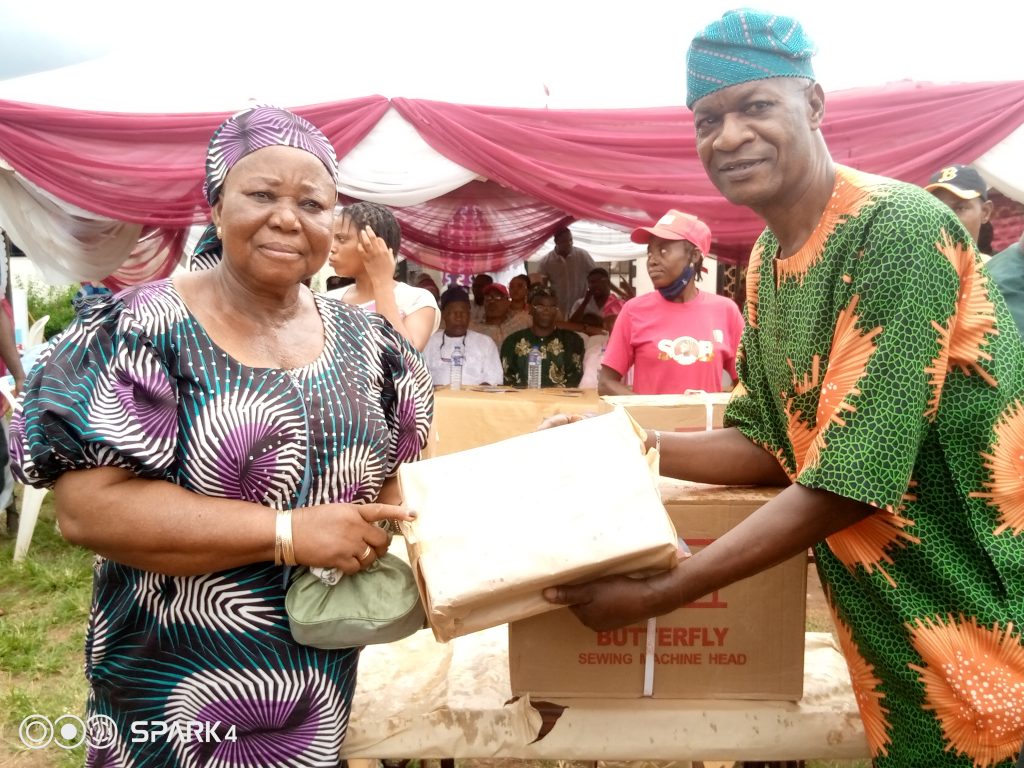 He added that the remaining has been shared across the Ikorodu LG, Ikorodu West and North council areas.
Many of the beneficiaries who could not hide their joy praised Hon Agunbiade for the kind gesture, praying that God will replenish his purse and reward his good deeds.
The presentation ceremony was graced by a former APC State Secretary, Primate Charles Odugbesi, Council Leaders across Ikorodu Central, North and West with many Councillors in attendance and a retinue of traditional leaders and community stakeholders.