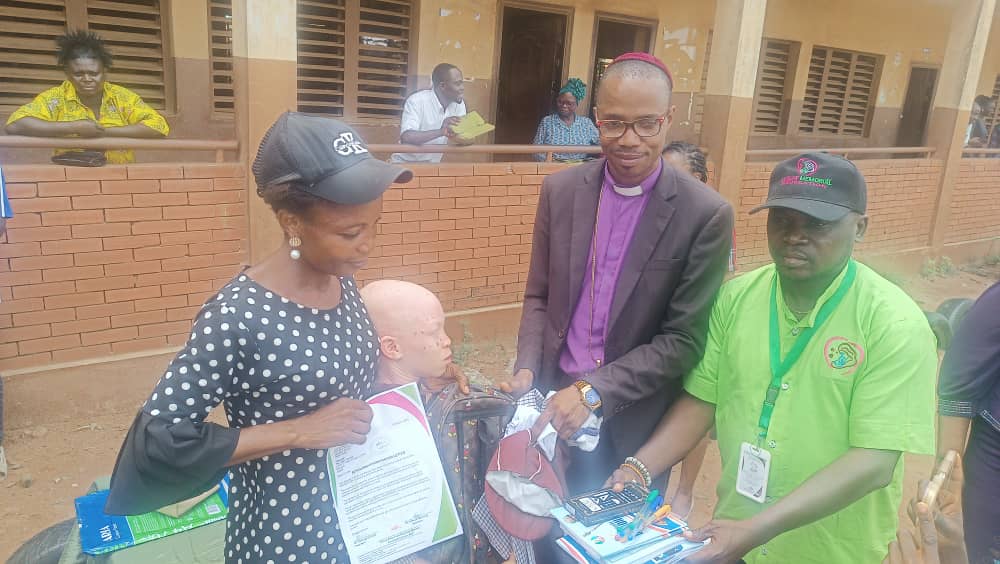 Three lucky pupils of the United African Methodist Church, Igbogbo pupils have been offered scholarship award by the LAULAT Memorial Foundation.
The scholarship award, which covers all their fees and academic support from primary to tertiary institution was presented to the three lucky pupils, made up of two males and one female on Wednesday.
Presenting the scholarship award to the pupils, in company of their parents, Mr Oludare Oshikoya, President LAULAT Memorial Foundation noted that the award was one of the many humanitarian interventions of LAULAT Foundation targeted at the indigents' and aged people in the society.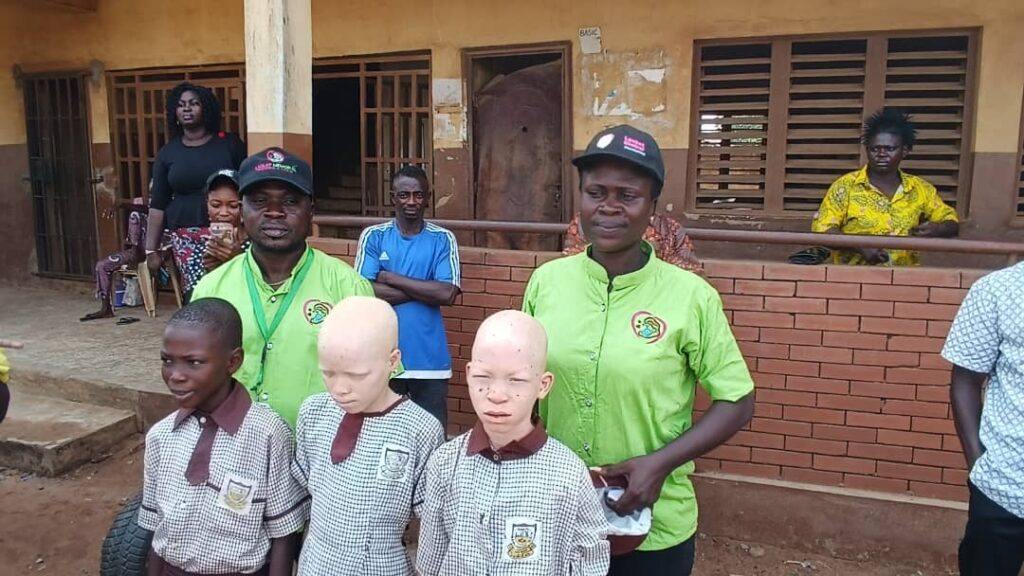 Oshikoya also encouraged the pupils to look into the future with confidence as the future ahead of them was bright. He emphasized the importance of education to their future.
He however stated that the beneficiaries of the scholarship award were chosen based on certain criterion known only to the body, while assuring them that it would soon be their turn.
Oludare explained that, 'The scholarship initiative has been part of LAULAT Memorial Foundation programmes since 2020. It was established in 2020 during the lockdown and we were able to distribute palliatives to the indigents'It is also important to stress that it is a way of giving back to the alma mater of the Founder of the Foundation, Prince Olayiwola, who is a former student of this school', he explained.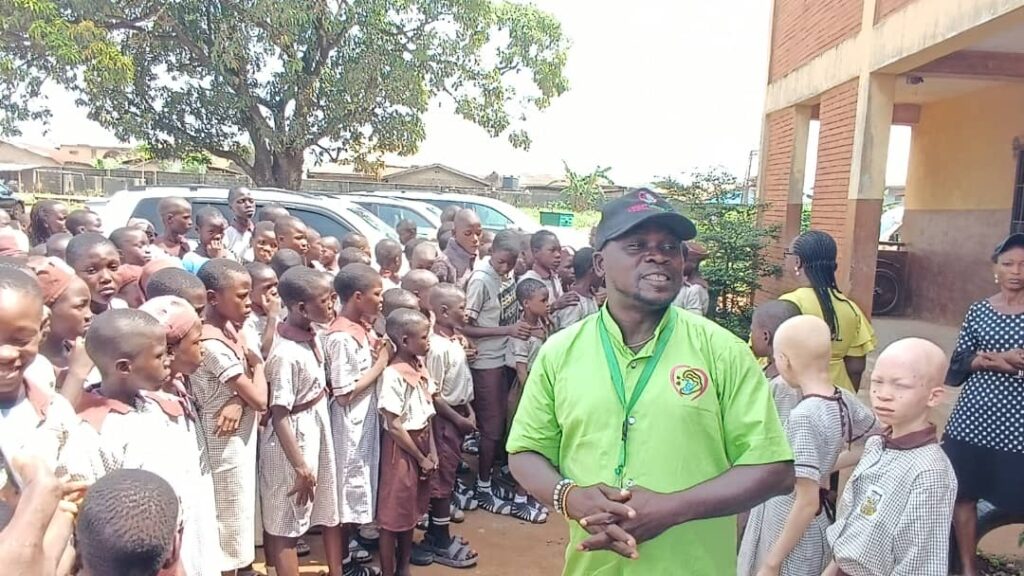 Continuing, he said, 'Interestingly, LAULAT Memorial Foundation Chairman chose the albinos as a way of boosting their self esteem, considering the stigma that comes with their personalities. Same for the last boy who was picked due to the inability of his parents to provide him with Inter-House Sport wear during the event in February', he added.
In her brief remarks, representative of the Ikorodu Local Government Education Secretary, Mrs Smith Temitope commended the LAULAT Foundation for partnering with the government in improving access and provision of qualitative education to public school students.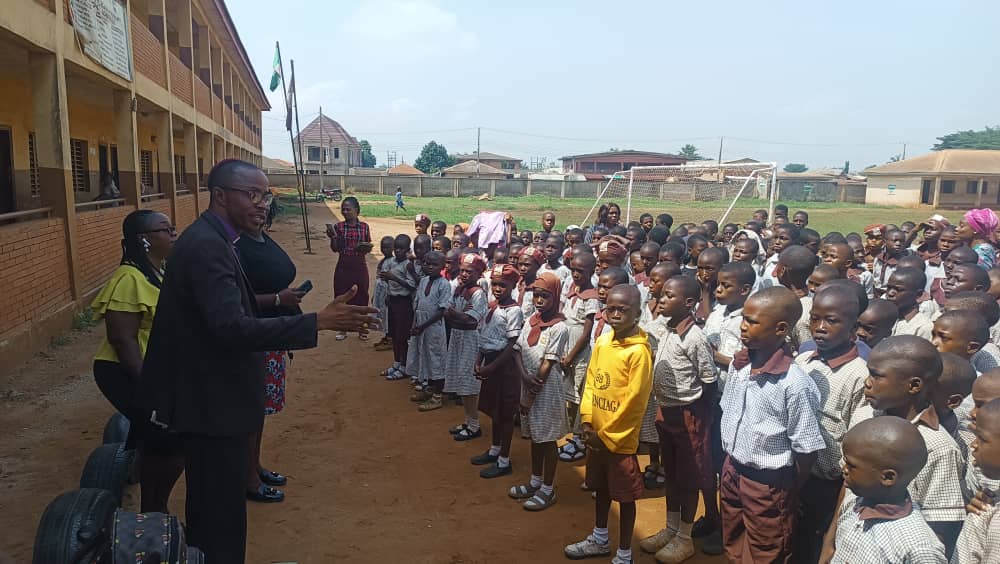 Earlier in his exhortation, Bishop of the United African Methodist Church, Igbogbo, Rt Rev'd charged the pupils to take their education seriously, noting that primary education is the foundation for a great Future.
He equally charged them to embrace the virtues of integrity, hardwork and godliness, stressing that evil communication corrupts good manners.
A major highpoint of the event was the official presentation of the scholarship award letter to parents of beneficiary pupils.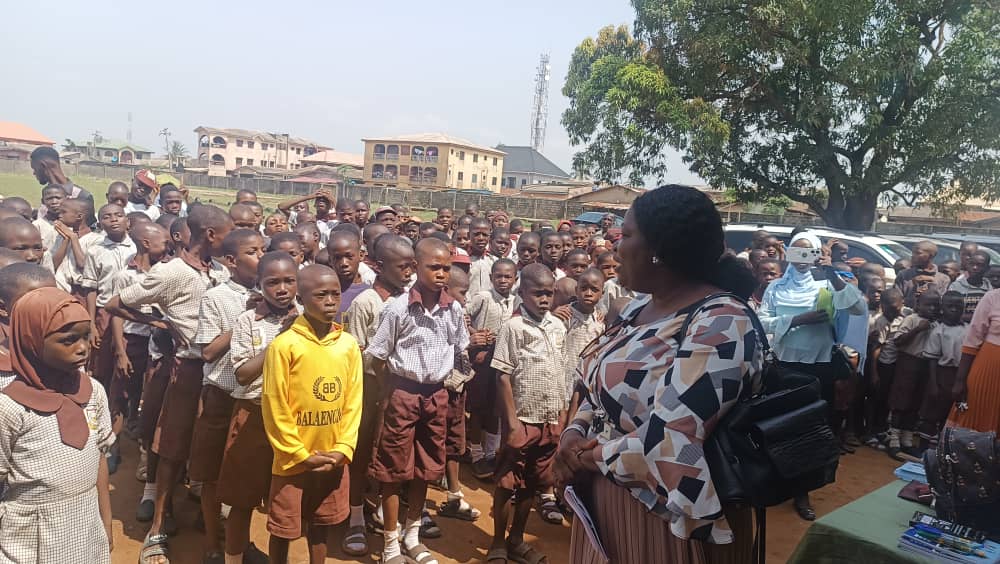 The Foundation also gave out the sum of Five Thousand Naira each to two of the beneficiaries who are in Primary five as payment for their forthcoming Common Entrance Examination.
Parents of the beneficiaries who could not hide their joy expressed gratitude to the LAULAT Foundation for providing support for their children's academics, through the scholarship award.