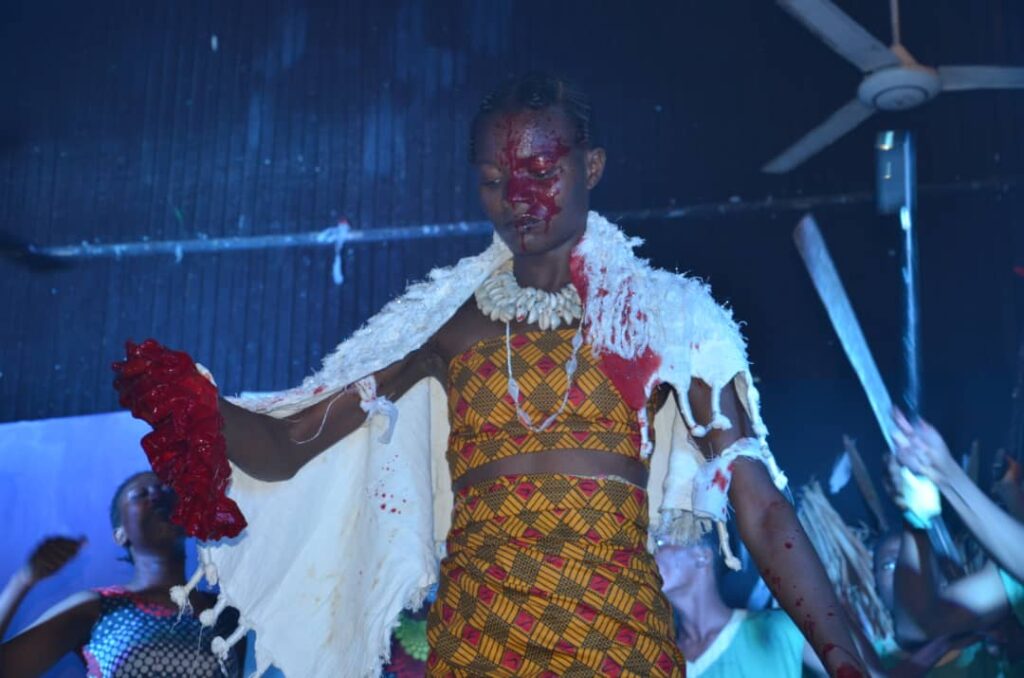 Dignitaries from all walks of.life who were part of the hundreds of guests that saw the live stage drama presentation of Erelu Ota, have called on government at all levels, political office holders and traditional leaders to provide support for the preservation of our history and cultural heritage.
The dignitaries spoke to Ikorodu Oga Radio on the sideline of the stage drama presentation at the Ikorodu Ultra-Modern Town Hall in Ikorodu on Monday, 1st May.
The Executive Chairman of Ikorodu North LCDA, Hon Adebisi Banjo commended the producer, Waliu Adeyeri whom he described as a young, vibrant and focused. He also called on others in the creative sector of Ikorodu Division to dig deeper into the history and culture of Ikorodu so that many more heroes and heroines of the Division can be brought to the fore.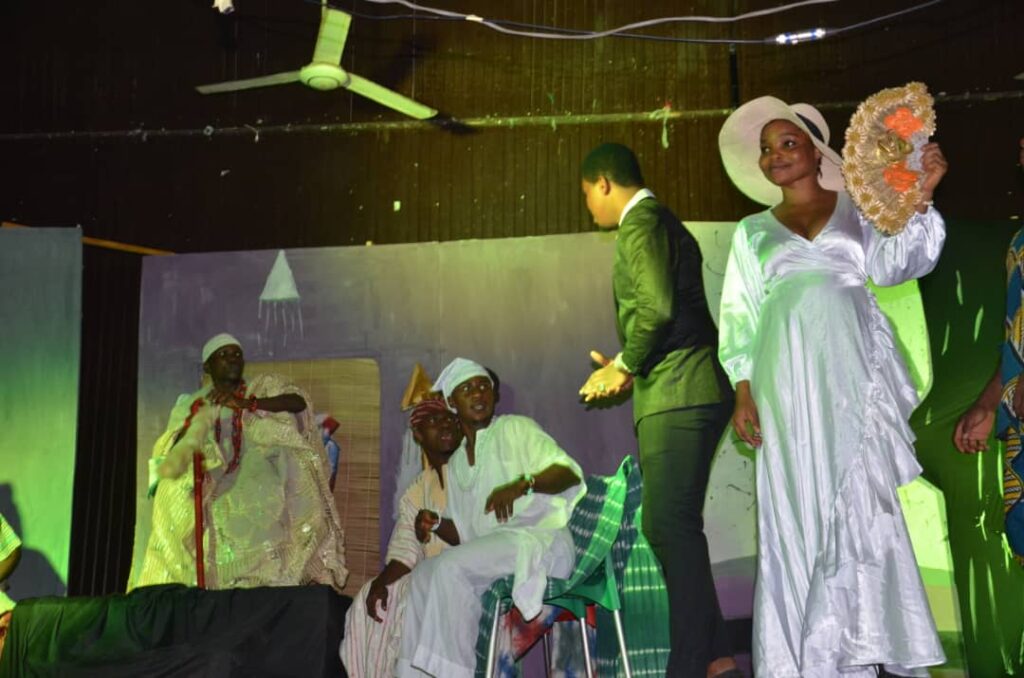 'We need more of it. They should comb their files and dig up more history and cultural productions. I know they have a lot in their sleeves. We are still expecting more of this type of production', he said.
In his opening remarks, Chairman, Ikorodu Oga Development Associates (IKODASS) Mr Rotimi Erogbogbo noted that, the rich historic and cultural heritage of Ikorodu was too precious and must be preserved for the benefit of unborn generations.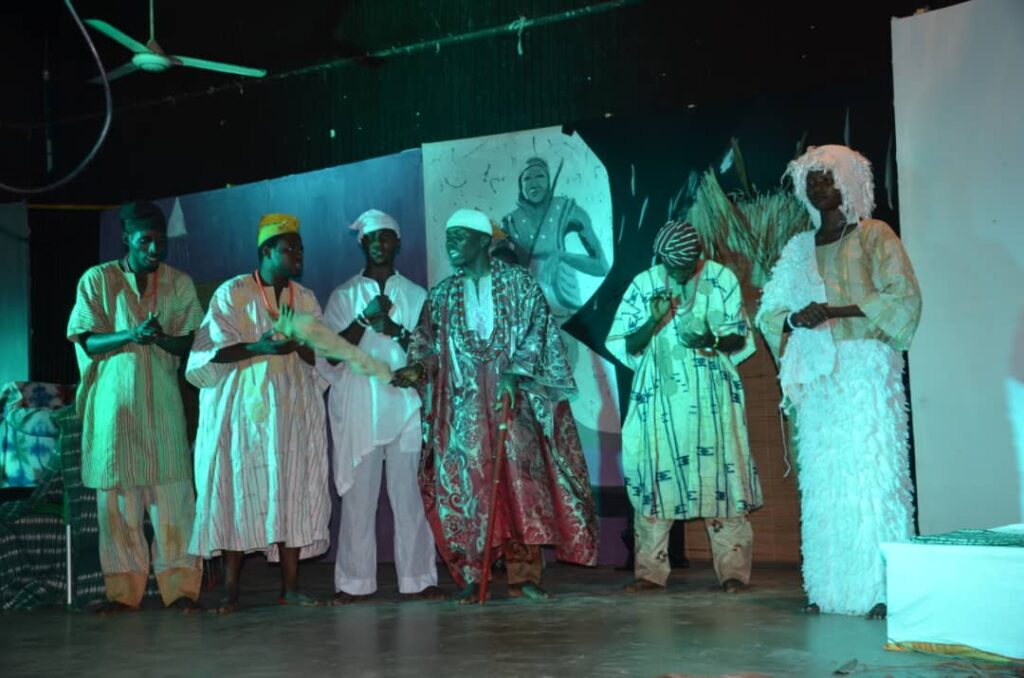 Tourism is pivotal to the development of Ikorodu Division. Buildings and infrastructure is not only what Constituency development. Tourism and Cultural promotion is a great development indices and we must explore our history and cultural heritage to make this happen', he stated.
Erogbogbo also noted that Israel and Saudi Arabia are two great nations whose economic prosperity and development is built on their tourism potential and advised Nigerian government to also do same.
He therefore commended the Producer of Erelu-Ota, Waliu Adeyeri for his efforts towards re-enacting Ikorodu' rich history through the state performance.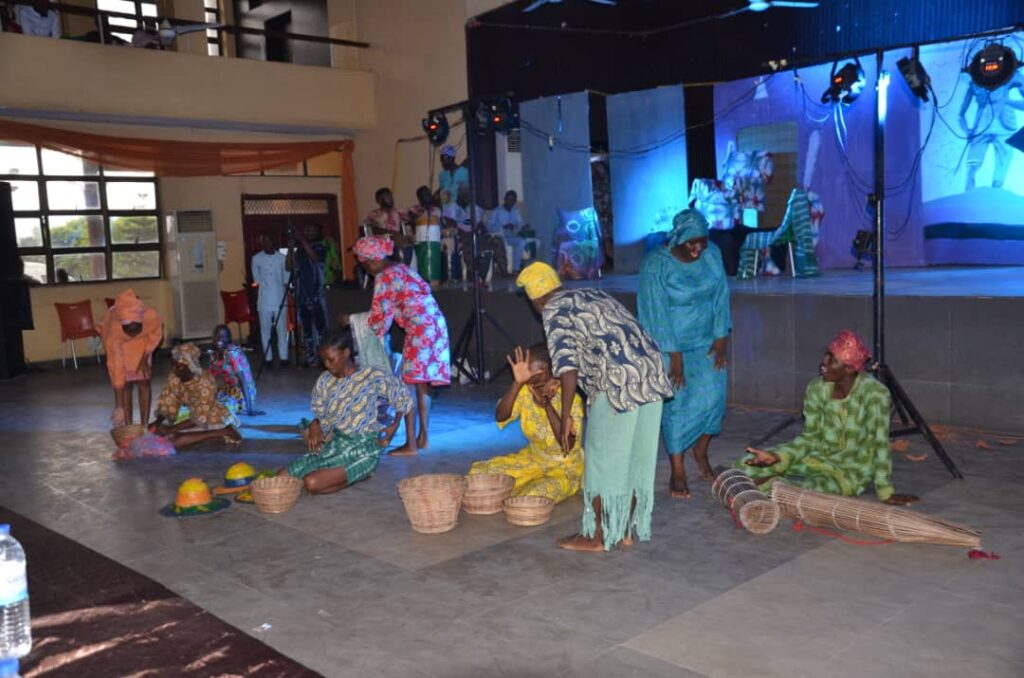 Similarly, the Publisher of Oriwu Sun Newspaper, Alh Monzor Olowosago also called on the government to focus on our cultural heritage as it represents our true identity as a people.
He also charged well-meaning Ikorodu Division leaders to show support for conscious efforts like the live stage performance of Erelu-Ota rather than showing up during social events alone.
'Honestly the stage performance beat my expectations. I never expected what I saw. I was compelled to stay to the end because I am impressed'.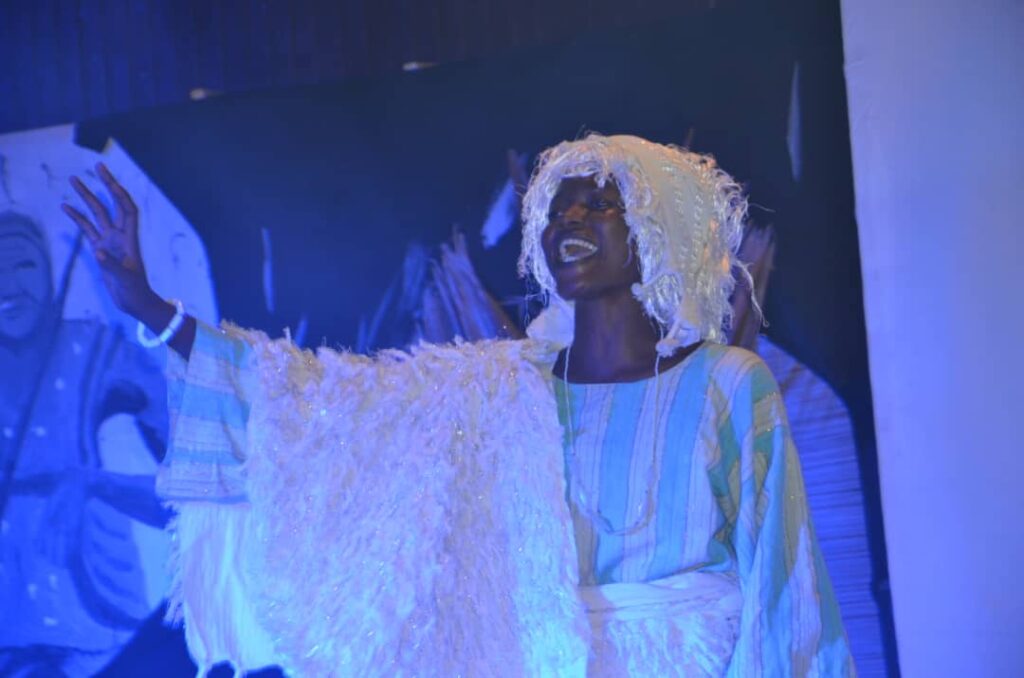 'Our government officials and traditional rulers ought to grace productions like this as a show of support for our cultural heritage', he submitted.
Similarly, Ikorodu born business woman and philanthropist, Alh Modupeola. a.k.a Dupe 'Shine Shine' has equally lent her voice to the call for support for arts and culture in Ikorodu.
Alh Modupeola, who was also honoured with a Special Award at the event, for being a model female personality stated that cultural and historic heritage of Ikorodu should not be treated with levity.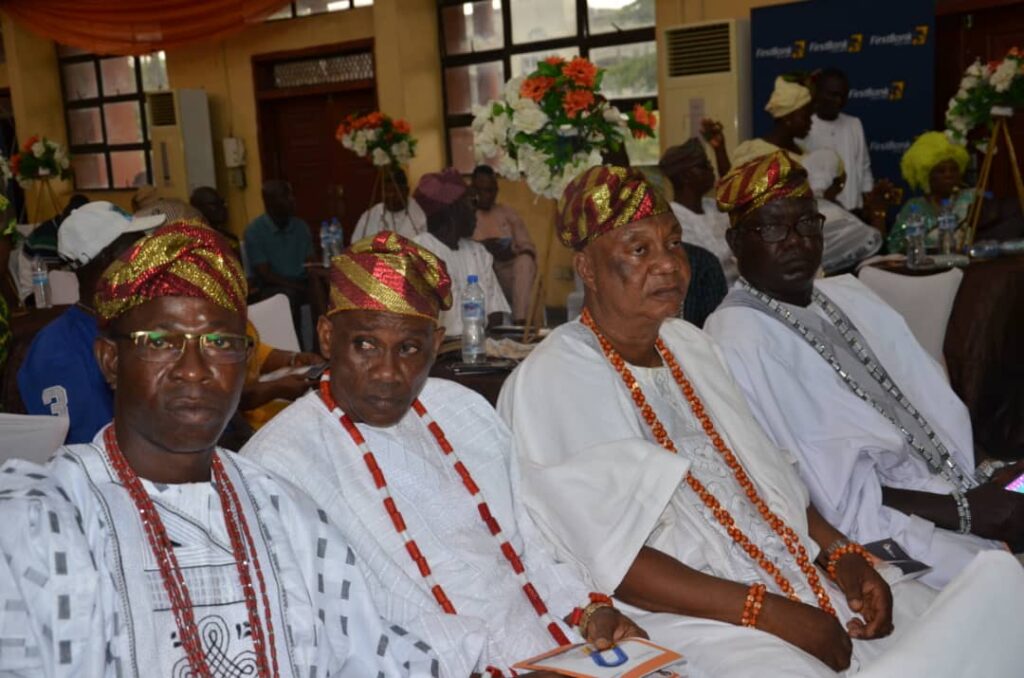 'We should not be seen to honour invitation to social events alone. What this young man has done is very commendable. He has made us proud as a people and he deserves our support', she noted.
The Alashe of Ebute-Iga and Oloja-Elect of Lagos, Prince Abiola Kosoko also commended the producers of Erelu-Ota stage production.
'I commend him for what he has done. I will ask that we all give him the necessary support so that he can do more of this'.
Earlier, Waliu Adeyeri, Executive Producer of Erelu-Ota explained that he was inspired to stage the performance based on the wrong notion of Ikorodu by others as a community of promiscuously people.
He added that he was particularly inspired by the heroism of Erelu-Ota as a female who made a difference in her community.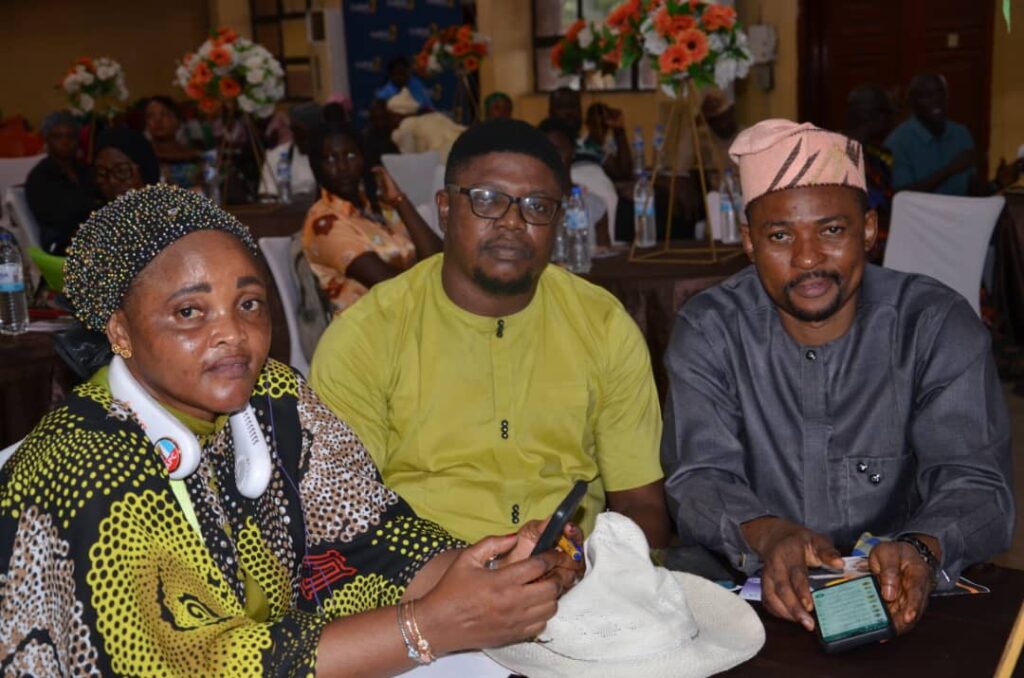 Some Distinguished Ikorodu Division women who have made their marks in different chosen fields were also honoured with Special Recognition Awards at the event.
They includes, Chairman, NIDCOM, Hon Abike Dabiri-Erewa, Retired Best Principal in Nigeria, Alh Sherifat Abiodun Ogunniyi and Business Tycoon, Alhaja Sanni Modupe.
Others honoured were Vice Chairmen, Ikorodu Local Government, Hon Princess Folashade Olabanji-Oba and the duo of Doyin Kukoyi and Princess Sola Kosoko who are veteran broadcasters.
The stage play which started at exactly 3:57 was declared open by the IKODASS Chairman, Mr Rotimi Erogbogbo.
Audience were held spell bound by the display of history, culture and traditions through the re-enactment of the Heroism of Erelu-Ota.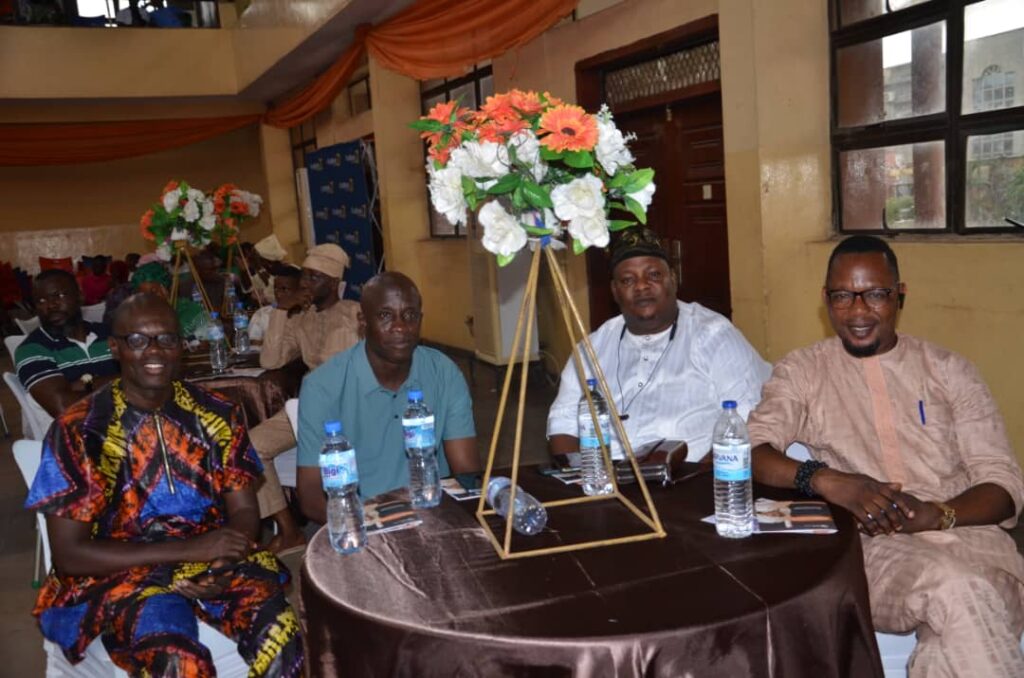 The stage production was produced by D'bad Production and was directed by Nurudeen Ibrahim.