Concerned residents of Ewu-Elepe / Osota Road, along Ijede road in Ikorodu have sent a Save-our-Soul-message to the Lagos State Government on the deplorable state of the road, leading to daily hardships for residents and regular users of the road.
A concerned resident, Bode Mac Oserinde who posted a message online on the road, wrote that, 'The AP and one fold areas of Gberigbe is pathetically an eyesore as commercial vehicles that managed to brace the odds on July 1st and 2nd cashed in on the opportunity of the road to reap off commuters by charging exorbitant fares.
Bode added that, 'Many of us who could not afford the exorbitant transport fare had to remain at home'.
Continuing, he said, 'It beats my imagination that no one seems to be talking about the untold hardships being experienced daily by residents of Ijede and Gberigbe town for over one year running'.
A resident of Gberigbe and lecturer at the Lagos State University, Dr Fatai Abiodun-Abatan laments the deplorable state of the road, stating that he has resorted to driving through Imota for him to access Ikorodu town, thereby making a trip that should ordinarily take him only 10 minutes to take over 30 minutes.
It would be recalled that, there was wild jubilation among residents few years ago when the state government announced commencement of palliative works on the dilapidated road. The road has since gone from bad to worse ever since.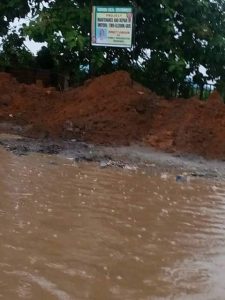 It is important to not that Ijede plays host to Egbin power station, Nigeria's largest thermal power station in West Africa, while Gberigbe town is a link road to Imota and Epe axis of the state.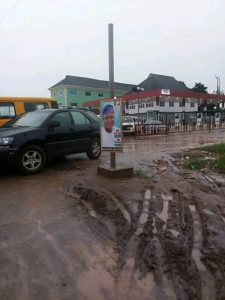 Meanwhile, many residents have condemned the lack of concern and official irresponsibility on the part of the Ikorodu local government Chairman, Hon Wasiu Adeshina who is a resident of the area, thereby passing the road on a daily basis.