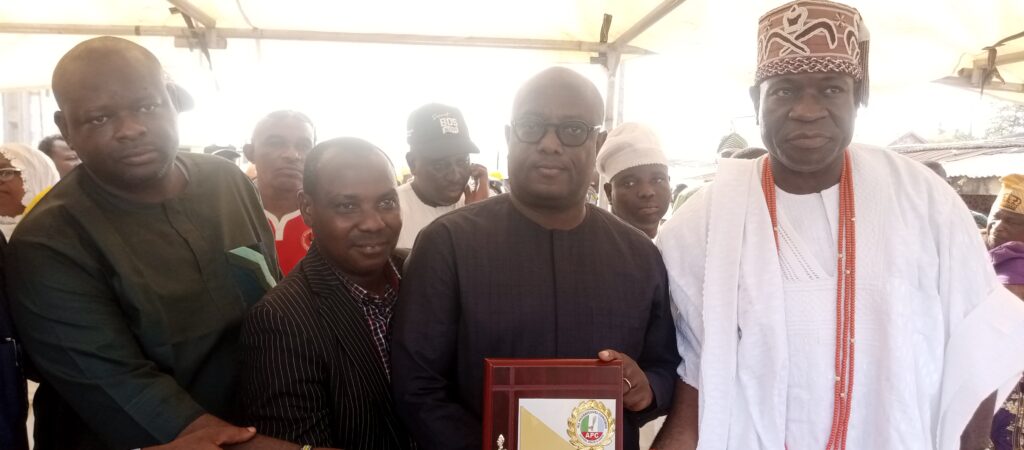 The Chairman House of Reps Committee on Defence, Hon Babajimi Adegoke Benson has promised to facilitate infrastructural projects to areas with highest voters turn out in the forthcoming Governorship and State House of Assembly elections slated for Saturday, 11th March.
Hon Benson gave the pledge today at the formal commissioning of the newly completed rehabilitation of Paul Palmer road in Igbogbo-Bayeku LCDA in Ikorodu Division.
'I have facilitated this road out of my sincere love for residents of this area but, the last election results from polling units in this community does not justify this good gesture '.
He thereby challenged residents of the community to leverage on the forthcoming Governorship and House of Assembly elections on 11th March to correct the trends.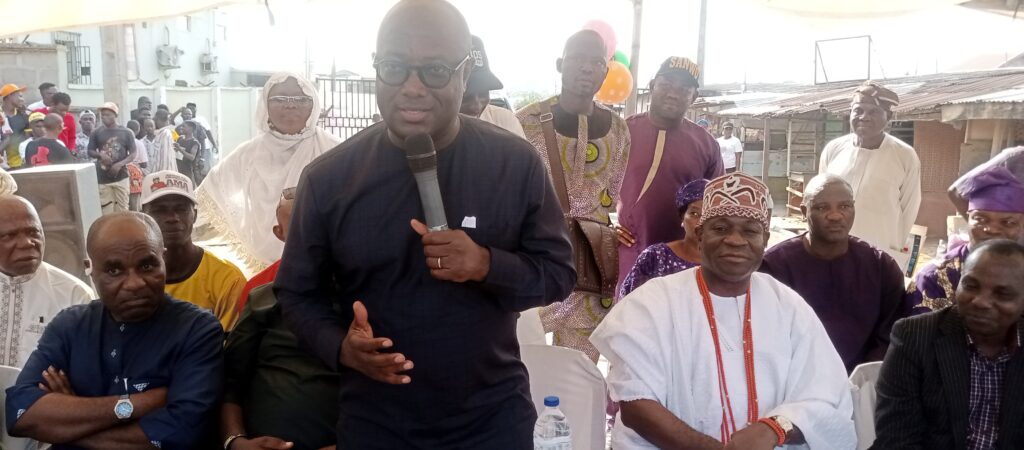 'I believe you can do better in this community. I want you to understand that there is competition among local governments to record the highest votes. Consequently, you have to be on your toes to deliver good voters turn out in next week elections'.
He charged the residents not to rely on their individual votes alone but, to encourage their friends and neighbours to also turn out in their large numbers on the election day.
He equally apologized for the delay in the completion of the road which he admitted took longer than the original duration. He however noted that the road was extended to connect directly to the Babajimi Benson (Formerly Igbe Road), as a compensation for the delay.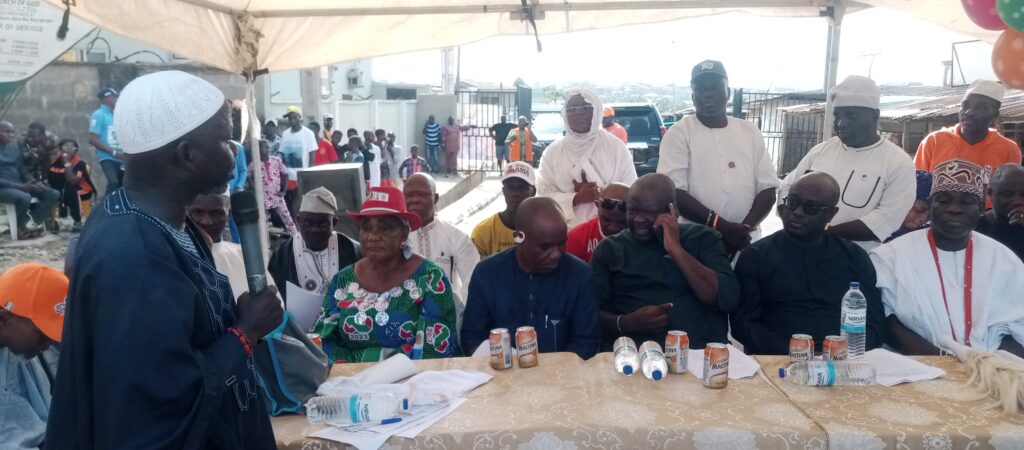 Similarly, the Executive Chairman of Igbogbo-Bayeku LCDA, Hon Sesan Daini also charged residents of the community to ensure they reciprocate the good gesture of Hon Benson with massive voters turn out on Saturday.
He also admonished the community CDA to take ownership of the road and ensure regular maintenance in collaboration with the local government.
In his brief remark before the commissioning of the road, the Adeboruwa of Igbogbo, Oba Abdulsemiu Orimadegun Kasali charged residents to express appreciations to Hon Jimi Benson for facilitating the roads. He further stressed that Igbogbo-Bayeku LCDA would perform better in the forthcoming governorship and State Assembly elections.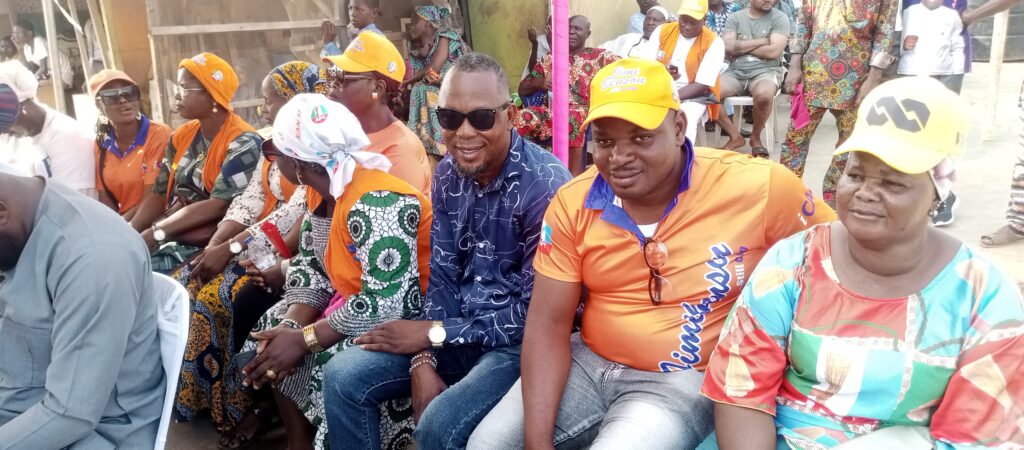 Pastor J.A Adelakun CDC Chairman Igbogbo-Bayeku thanked Hon Benson for facilitating the road for the community. He stressed that Lagos belongs to the aborigins and should never be referred to as a No man's land. He also appealed to residents to encourage the youths to vote en-masse for the ruling party.
Speaking on behalf of the Community, Ireoluwa CDA Chairman, Pastor Joshua Adeniyi thanked Hon Benson for bringing democracy dividends to the residents. He also appealed for assistance of the federal lawmaker for sweepers on the road.
Adeniyi also assured the federal lawmaker of the massive support of his members for the re-election of Governor Babajide Sanwo-Olu and election of Ogunleye Gbolahan Adetokunbo OGA and Aro Moshood Abiodun AMA for Ikorodu Constituency 1 and 2 respectively.