President of the premier social club in Ikorodu Division, Oriwu Club, Otunba (Engr) Amid Kunle Oduborisha has charged Ikorodu based journalists and media practitioners on the need for progressive journalism and independence.
Oduborisha gave the charge at Oriwu Club House, Ikorodu on Friday when members of the Ikorodu Media Forum (IMF) paid a courtesy visit to the foremost Community leader in his office.
The group was led on the Courtesy Visit by its Convener, Omo'ba 'Peju Akinyemi who doubles as the Founder / CEO of Ikorodu Oga Radio. He was joined by Shakiru Seidu, Publisher, Mega-Expression Magazine, Eromona Michael, CEO Ikorodu News Network (INN) and Kayode of Blackbox.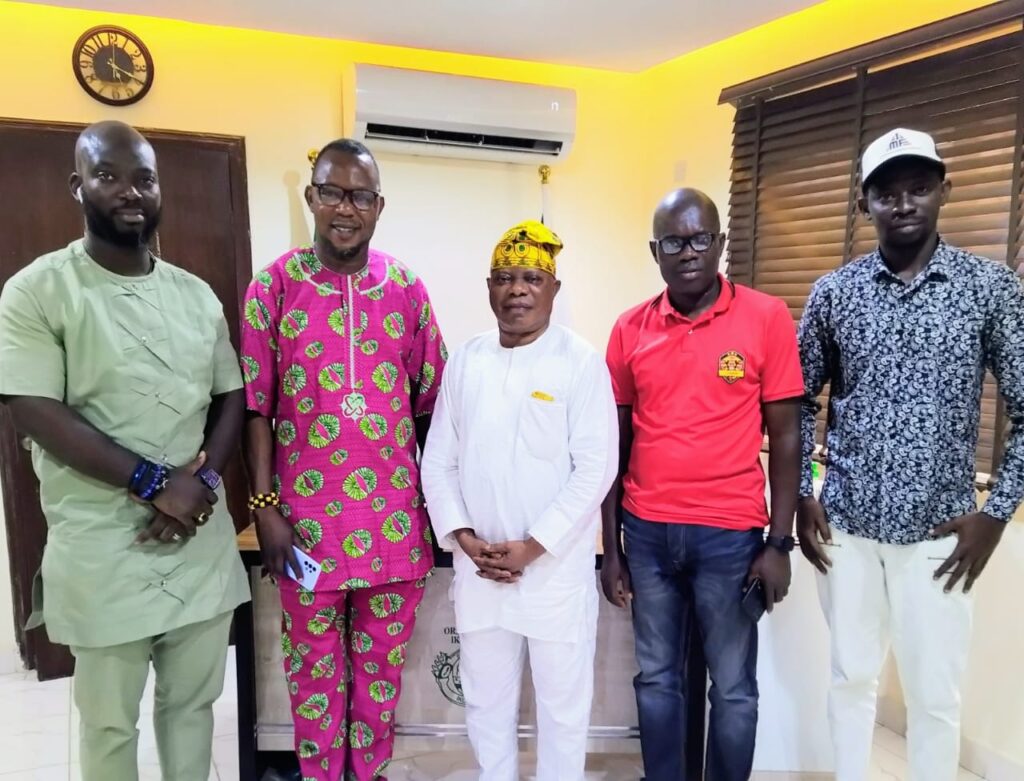 The community leader who is also one of the pioneers of The Providence Newspaper, an Ikorodu based Nigeria's foremost Newspaper established in 1983 stated that Media Organizations must be independent minded and progressive.
'What is the purpose of the media if it cannot represent the interest of the masses', he stated.
'The Providence Newspaper challenged the military junta of Governor Gbolahan Mudashiru and became the target of the military, but we stood with the people. We spoke truth to power', he added.
'Same way I don't expect you as Journalists to be 'yes men' journalists. You must always speak the mind of the people to the government and represent their interest. I will like to see a media that represents us, the masses', he continued.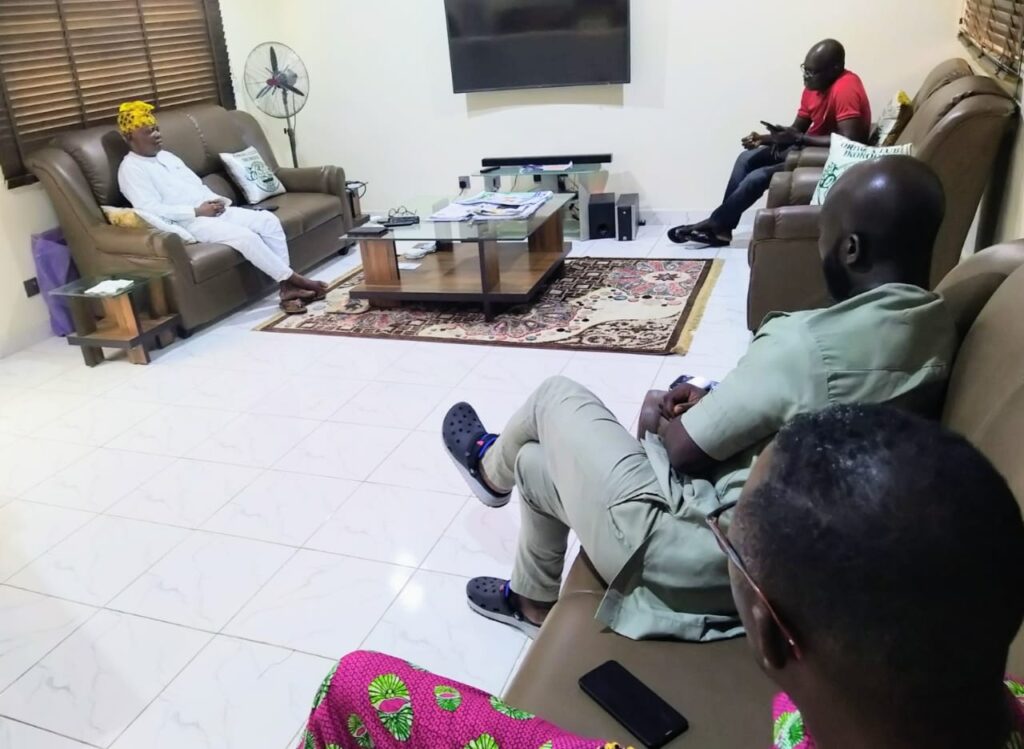 'As an online or mainstream media practitioners, you must toe the path of the progressives and balance your story to show that you are fair to all', he concluded.
The President also charged the media men to feel free to write about any negative things they see about his club, Oriwu Club.
He further advised the IMF to ensure they project Ikorodu Division for the next Governorship seat of Lagos State, through their various media platforms.
He stressed that Ikorodu was qualified by all standards and therefore such should be seen as a social responsibility project for a body like the Ikorodu Media Forum (IMF).