Barely two months after instituting the N20 Million Naira Education Endowment Fund for indigent undergraduates across Ikorodu Division, the Education Sub-Committee of the Ikorodu Division Peace Initiative has conducted screening exercise for over 250 candidates that applied for the fund.
The 2-Day screening exercise, which commenced on Thursday, 19th ended on Friday, 20th September. Applicants were screened by members of the Education Sub-Committee, comprising of the Executive Secretary, Otunba Ganiyu Olusegun Abiru, IDPIL Education Sub-Committee Chairman, Hon Adebimpe Akinsola and IDPIL Secretary, Mr Taiwo Hassan Awolaru.
Other members of the screening committee includes, Rtd Col. Titilola Onafowokan, Alh Shonibare and a host of other eminent panelists.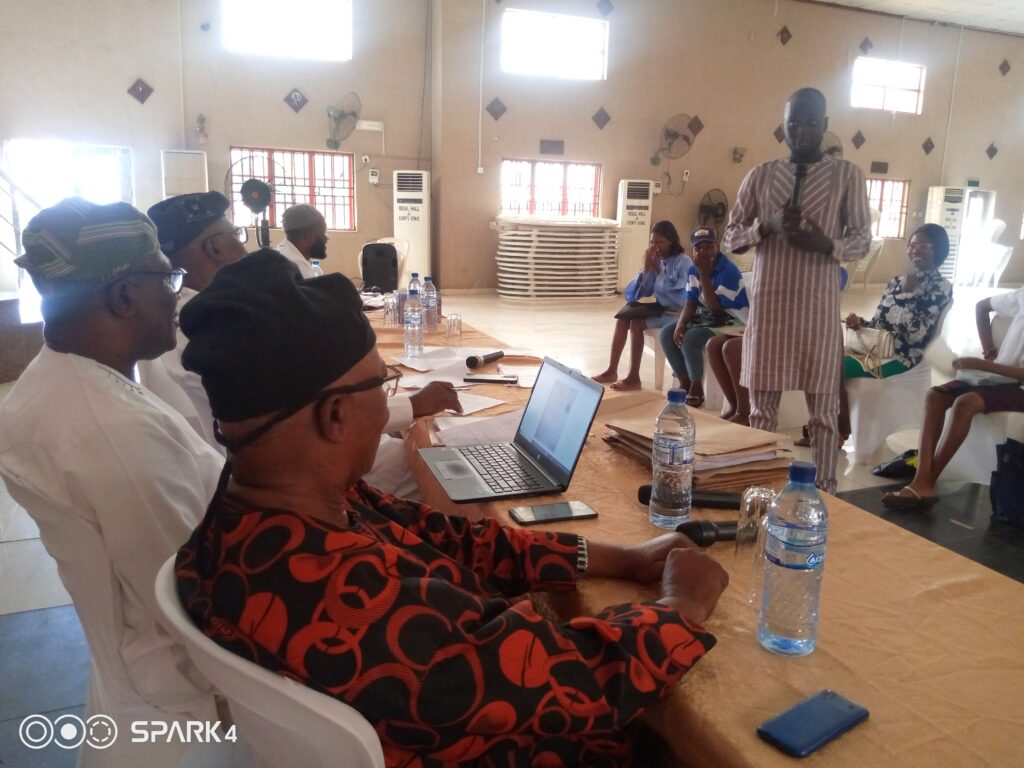 Ikorodu Oga Radio correspondent who monitored the two day exercise at Regal Hall, Olu Odo, Igbogbo describes the exercise as both rigorous and intensive with the candidates being drilled on questions ranging from their backgrounds to their courses of study, current affairs, Ikorodu Division history and culture among other relevant questions.
Speaking with Ikorodu Oga Radio, one of the applicants simply as Miss Hikmat commended the screening exercise and its composition. She however regretted that, she, like some other applicants did not impress the panel with their vague knowledge of Ikorodu history, tradition and culture. She however prayed that her performance in other questions would help make up for her deficiency.
According to the Executive Secretary of the IDPIL, Otunba Ganiyu Olusegun Abiru, names of shortlisted candidates would be made public in due course, while the formal presentation event of the bursary awards and scholarship would take place sometimes in September.
A total of 67 candidates were screened for the IDPIL Bursary 1, while 150 were screened for bursary 2 and 48 participated in the screening exercise for the scholarship award of N200,000 for a total of 12 beneficiaries, on the basis of two beneficiaries per local government and local council development area.
At the end of the day, 100 successful candidates will receive the IDPIL N100,000 Bursary 1 cash award, 150 will receive the N50,000 for Bursary 2, while 12 lucky candidates will cart home the grand scholarship award of N200,000 each.
It is instructive to note that the IDPIL Education Endowment Fund is the biggest single scholarship and bursary award to have been sponsored by any organisation, private individual or any level of government in the history of Ikorodu Division.