Member, representing Ikorodu federal constituency today, Saturday 21st August put smiles on the faces of hundreds of his constituents as he touched their lives and businesses with 30 mini buses, 25 tricycles, 15 motorbikes and several solar power systems.Beneficiaries also got sewing machines, vulcanizers machine, generators and pepper grinding machine in what many has tagged a mega empowerment programme.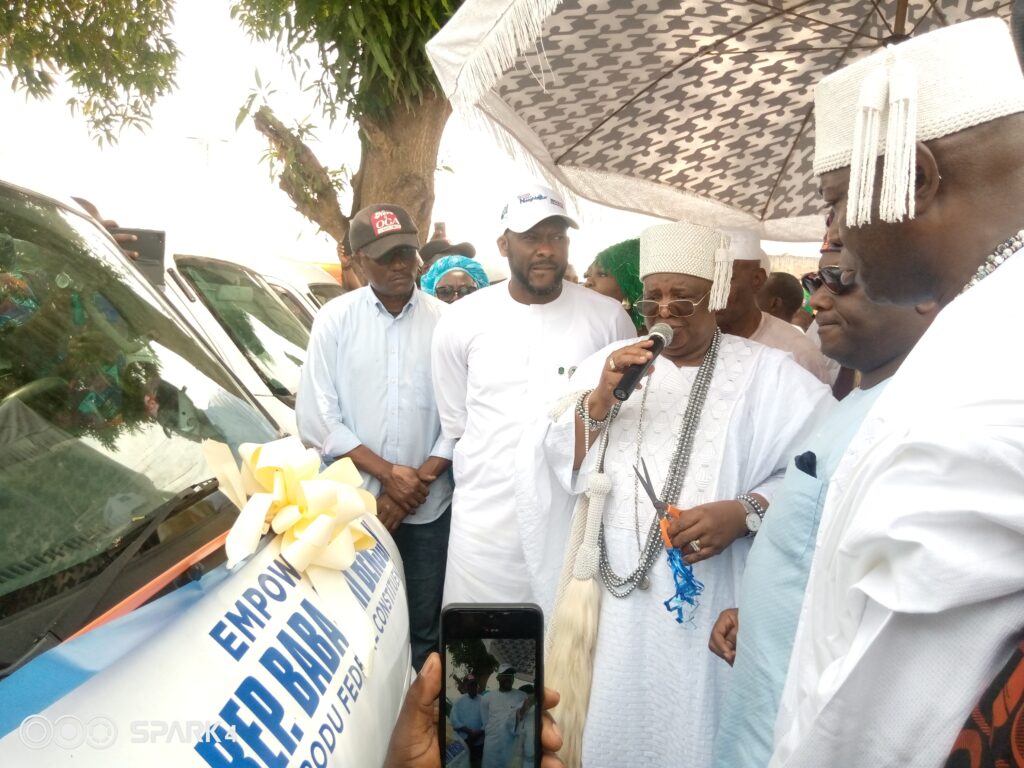 Commending the caring federal lawmaker, the Ayangburen and paramount ruler of Ikorodu kingdom, Oba Adewale Shotobi poured encomiums on Hon Jimi Benson, describing him as a beloved son of Ikorodu kingdom, in whom he is well pleased.Speaking in similar vein, the Adeboruwa of Igbogbo Kingdom, Oba Abdulsemiu Orimadegun Kasali noted that the empowerment was a huge one. He added that, Hon Benson has proven himself to be a true son of the Benson family, for following in the footsteps of his progenitors like the late Chief TOS Benson who attracted many landmark developmental projects to Ikorodu Division in his lifetime.
Addressing the mammoth crowd at the empowerment programme, Hon Benson stated that his commitment to the upliftment of the well being of his constituents was the motivation behind the mega empowerment programme.
The federal lawmaker also used the opportunity to give a brief account of his stewardship to Ikorodu federal constituency in the past seven years.'So far, we have facilitated and constructed a total of 30 roads across Ikorodu local government and Local council development areas, with many others in the pipeline.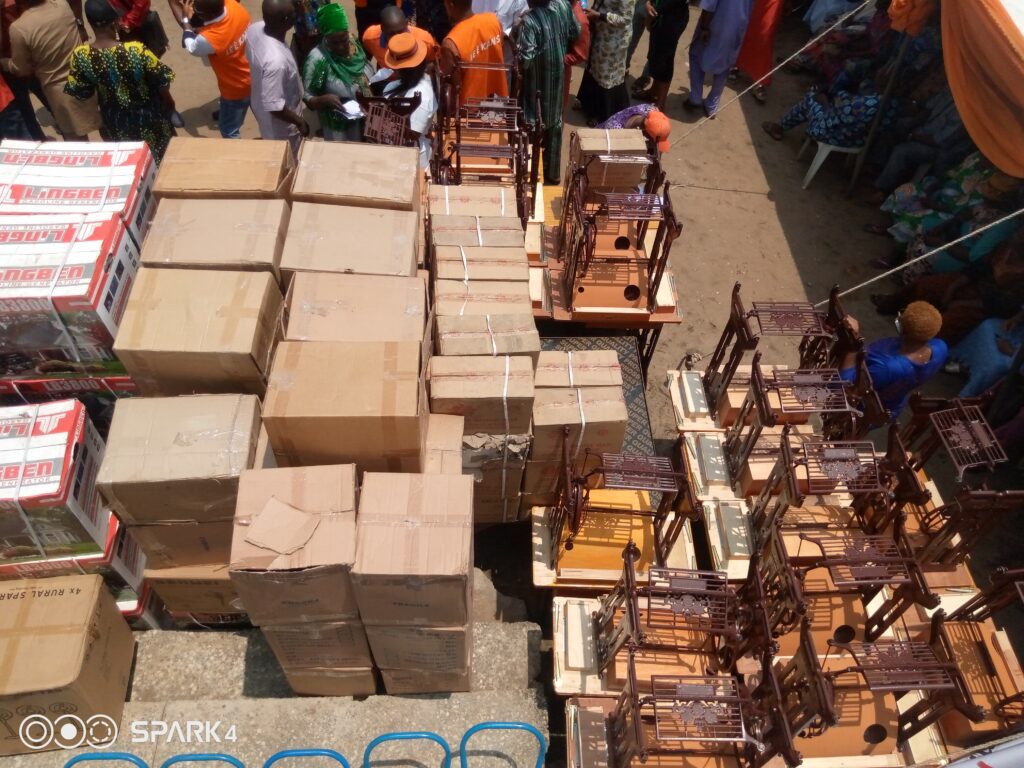 'We will soon flag of the construction of Erunwen road, Ajose road in Ibeshe, all for the benefit of this constituency', he said.He added that, in response to the request of the Ayangburen of Ikorodu, he would soon facilitating the construction of a mega stadium in Ikorodu constituency, to be sited within the Lagos State University of Science and Technology (LASUSTECH), Ikorodu campus.
Benson, who is also the Chairman, House Committee on Defence expressed his gratitude to the good people of Ikorodu federal constituency and the APC leadership in general for entrusting him with their mandate for the third consecutive terms.
Concluding, Hon Benson appealed to some party executives and some residents who could not benefit from the current empowerment to pe patient. He assured them that they were on hos Ind and, promising that, it wouldnsoon be their turns when next he will be having another empowerment programme next year February. Expressing their appreciations, some beneficiaries of the empowerment spoke to Ikorodu Oga Radio.
Badmus Anuoluwapo said, 'Am grateful to Hon Benson for supporting me with this sewing machine. It will assist me tremendously in my fashion design business. May Almighty God reward him abundantly', she said.
Similarly, Mr Idowu Lateef, the Chairman, Vulcanizers Association, Owode-Ibesge zone was full of prayers for the amiable lawmaker, while thanking him for the support to himself and his members.