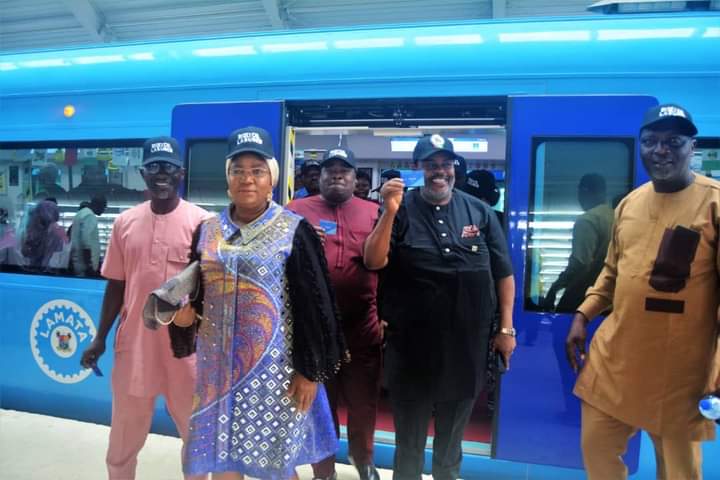 The Executive Chairman, LASUBEB Hon. Wahab Alawiye-King, Board Members and other members of staff joined others on a free test ride of the blue line rail transit to acquaint themselves and the general public on the use of the train ahead of full operations.
The SUBEB Chairman along with other commuters, expressed satisfaction with the seamless automated tour ride from Marina train station to Mile 2. "This is a very interesting and comfortable ride for me. At some point, I was feeling psychedelic and hallucinating. I thought I was in New York" he said as he departed the station.
Alawiye-King applauded Mr. Governor for the laudable infrastructure, stating that the railway transport system will enhance economic development and make transportation seamless for people within the state.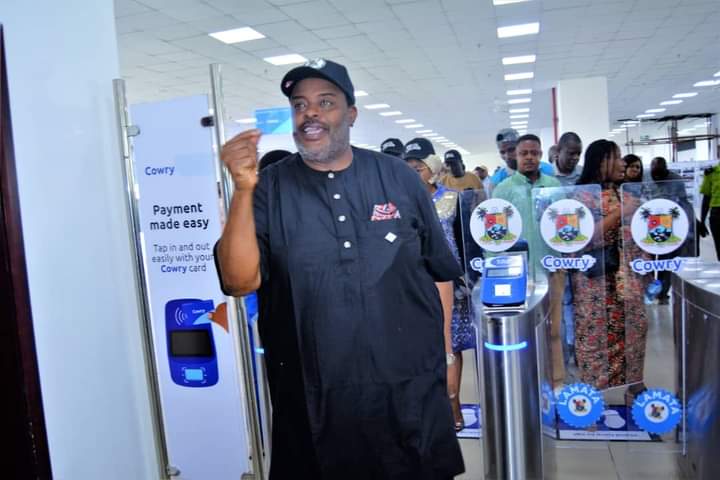 He implored Lagosians to take advantage of the state of the art transportation system, patronize it, and take ownership of the project.
Mr. Kolawole Ojelabi, Head of Coperate Communication LAMATA, who enlightened the passengers on the blue line and red line mass transit, appreciated the Board's collaboration in the realization of the railway system.
He disclosed that a Public Primary School in Mushin Local Government was demolished to give way for the establishment of the right of way for the track to link to other parts of the state. He furthered that the school had been re-constructed in another location within the same environment.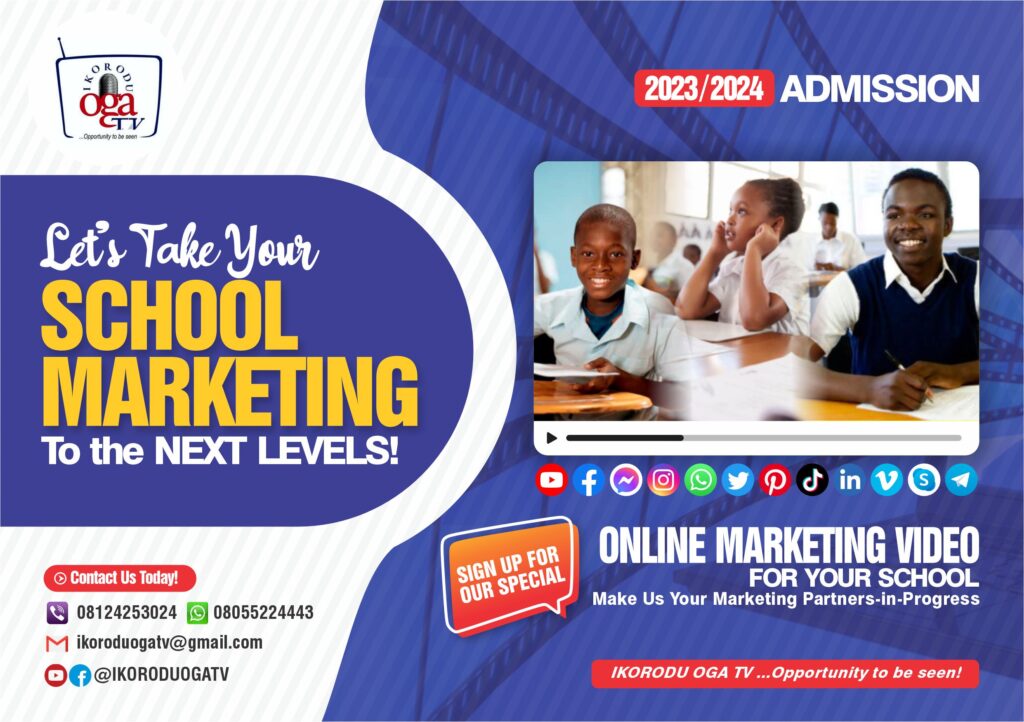 Ojelabi noted that the project is built to last more than 100 years, urging Lagosians to play their role in ensuring that the project is sustained. "When you see people destroying your infrastructure, you need to speak up and report to the nearest law enforcement agencies around you," he stated.