The Lagos State Consumer Protection Agency (LASCOPA) today sealed Chiffy Supermarket, located at 3, Oduduwa Crescent GRA, Ikeja, for selling expired toothpaste and other household products.
The General Manager of LASCOPA, Afolabi Solebo Esq. had earlier on Sunday responded and acted swiftly by visiting the supermarket following a tip-off from a Consumer's Facebook post alerting the Agency and the general public on the sales of the expired products at Chiffy Supermarket in GRA Ikeja.
Upon arrival at the supermarket, Solebo disclosed that the toothpaste and other products found in the store had no price tags and were all expired. He added that some of the products displayed for sale at the supermarket were discovered to have expired several months ago while being sold to unsuspecting consumers.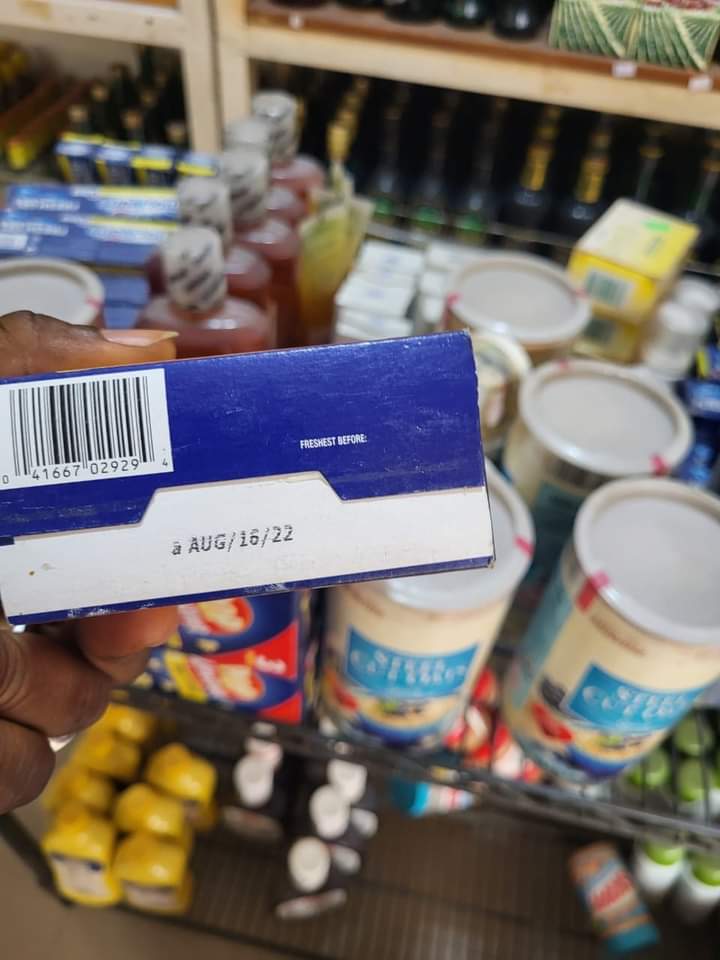 He said, in line with the T.H.E.M.E.S Agenda of Governor Babajide Sanwo-Olu, such acts would not be tolerated in Lagos State, stressing that the matter is already before a court of competent jurisdiction for prosecution.
Solebo, who reiterated LASCOPA's mandate of protecting the interest of consumers against expired, hazardous and substandard products, said that the supermarket would remain shut and placed under surveillance, while samples of the products confiscated would be destroyed by the relevant Government Agency.
The General Manager averred that the action became necessary to rid the State of all forms of unscrupulous and unfair trade practices and to further ensure the safety of consumers from the dangers of expired products which may lead to sickness or even death for innocent residents, He further stressed that the era of cheating and short-changing consumers by unscrupulous businessmen and women in Lagos is over.
Solebo, therefore, urged members of the public to always speak out if they find such acts that negate consumers' safety or visit the Agency's Head office located at 2b, Soji Adepegba Close, Off Allen Avenue, Ikeja, or any of its Annex offices at Badagry Local Government Secretariat, Bariga LCDA Secretariat, Ikoyi-Obalende LCDA Secretariat and Ikorodu Local Government Secretariat.
He also implored concerned members of the public to call 08092509777, 08124993895, 09064323154 or send Emails to lascopa@lagosstate.gov.ng or lascopa@gmail.com to report any individual or company that infringes on their rights.