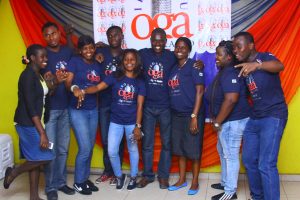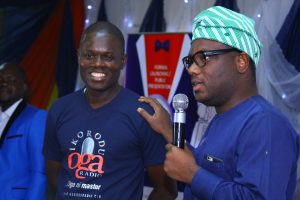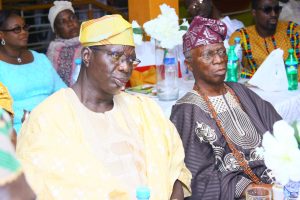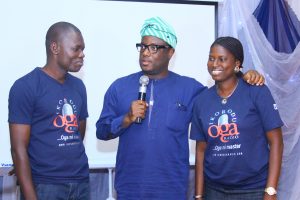 It is no longer news that the first online community radio in Nigeria has been officially launched and publicly unveiled on Friday, November 25th, 2016 at a well attended event by representatives of Lagos State Government, the legislative arm at the state and federal levels. Also represented at the event was the Management of Lagos State Polytechnic among other stakeholders and professional bodies.
Chairman of the occasion and former Commissioner for Information in Lagos State, Otunba, Ayodele Elesho, while speaking, opined that Ikorodu Oga Radio is a pointer to modern day media technology, where people now listen to radio stations on the go, on their smart mobile devices as against days of battery-powered radio boxes.
Honourable Babajimi Benson, Member, representing IKorodu Federal constituency at the house of Representatives, expressed optimism on the positive impacts the advent of the first Online Community radio in Nigeria will imprint on Ikorodu and Lagos State as a whole. The Federal Lawmaker, while speaking commended the pioneer of Ikorodu Oga Radio- Omo'ba Peju Akinyemi,  adding that he deserves a Gold Medal for his vision for Ikorodu and setting precedence on what will go down in history as the foremost online community radio in Nigeria.
Special Adviser to the Lagos State Governor on Community and Communications, Mr Kehinde Bamigbetan said 'the unprecedented launch of Ikorodu Oga Radio was in tandem with the vision of Lagos State Governor, His excellency Akinwunmi Ambode, who adopted an all -inclusive system of government where all hands would be on deck to achieve Community development via participatory engagement at the grassroot.
Mr Bamigbetan added that the media plays a very critical role, which he believes the online radio will help the State Government achieve its agenda in Ikorodu: "We now require community radio and media to be able to activate, set agenda, pass and share Information. Community radio is a major thrust for me, and that is why wherever I see a community radio, I identify with them to make it work, and I know Ikorodu Radio will help us achieve that here also".
Founder and CEO, Ikorodu Oga Radio, Omooba Peju Akinyemi,  in his speech, revealed that, his passion to see Ikorodu Division fly high was the driving force behind the launch of the premiere Online Community Radio in Nigeria: He said, "Our passion is to see Ikorodu division blazing the trail among of division in Lagos State and beyond. We are also poised to build the division into a virile global community , in every sphere of human endeavour -commerce, politics , education, entertainment".
Ikorodu Oga Radio prides itself as the authentic voice of the emerging city of Ikorodu Division, with potential bunch of listenership across the continent of Africa and beyond. The radio station serves as a veritable bridge between Ikorodu indigenes and residents at home and in diaspora through the provision of credible and up-to date news and creative programmes for their listening pleasure.