The Executive Chairman of Ikorodu Local Government, Hon Wasiu Adeshina has hosted the council's 3rd Annual Ramadan Lecture programme in conjunction with IRADAT Family, led by Al-Imam Shakirudeen Akanni.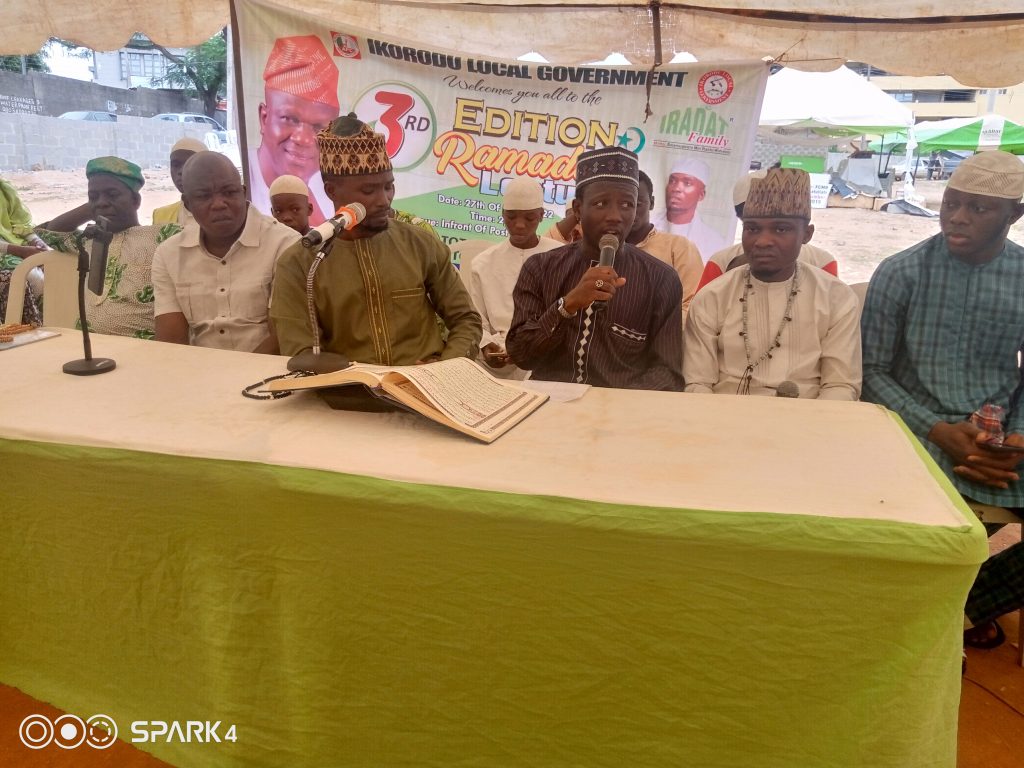 The annual event, which is the third in its series serves as a platform for the local government to identify with Muslim community during the annual Ramadan fasting.
The event which was held at the local government's open space at Ita Elewa was attended by notable Islamic clerics, the executive and legislative council of the local government and top local government staffs, led by the Council Manager, Engr Martins Odupitan.
Delivering the Ramadan Lecture, Al-Imam Akanni charged political office holders to be selfless and God-fearing in their dealings while in public office.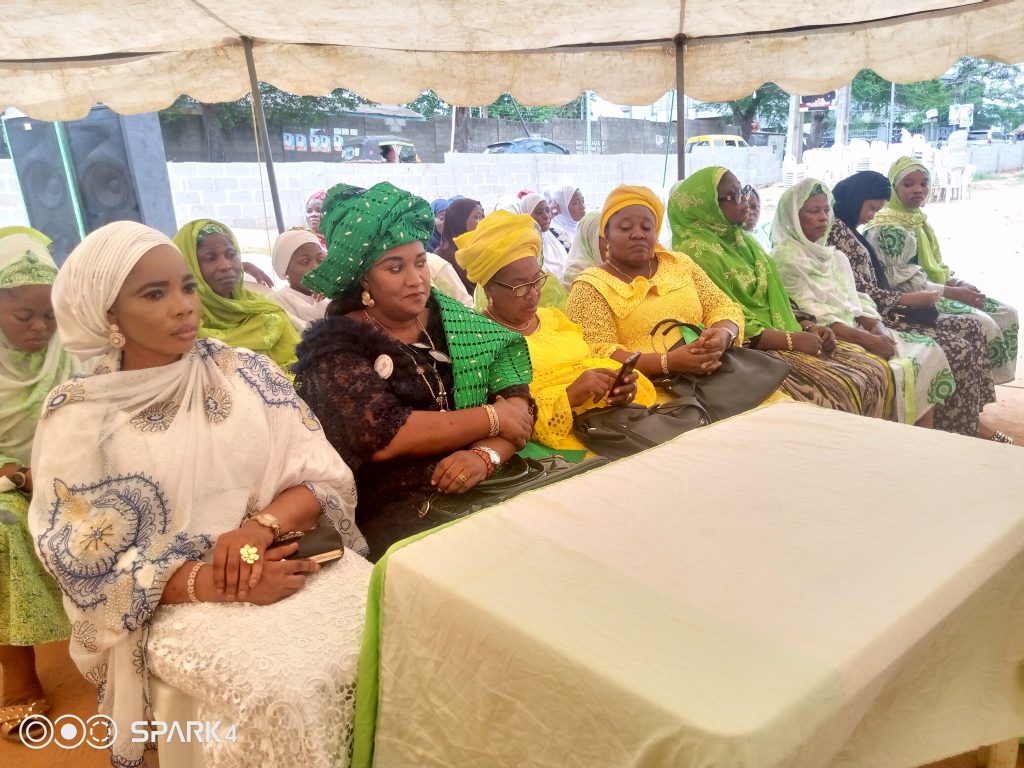 He also admonished them to remember that political office was temporal and that they would all face God on the day of reckoning for their actions while in office.
The cleric also commended the council boss for hosting the annual event, while encouraging him to draw closer to God in prayers and in the observation of the five pillars of Islam.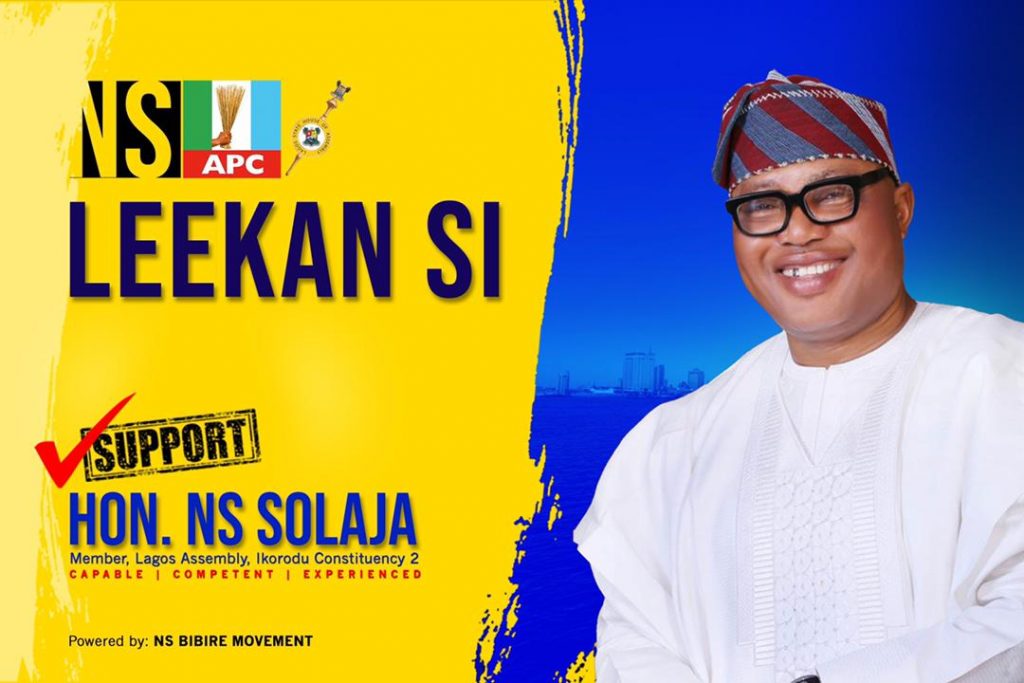 A major highlight of the event was the distribution of packaged iftar meal by the council to all attendees.
On the sideline of the Ramadan Lecture, Hon Adeshina was also decorated with a special award of recognition as Nigeria's Integrity Icon by the Centre for Ethics and Self-Value Orientation.
The body which says it works with about 1,500 whistleblowers in all local governments in the country, annually engaged in the conduct of independent assessment of the activities of public officials, individuals and corporate organizations.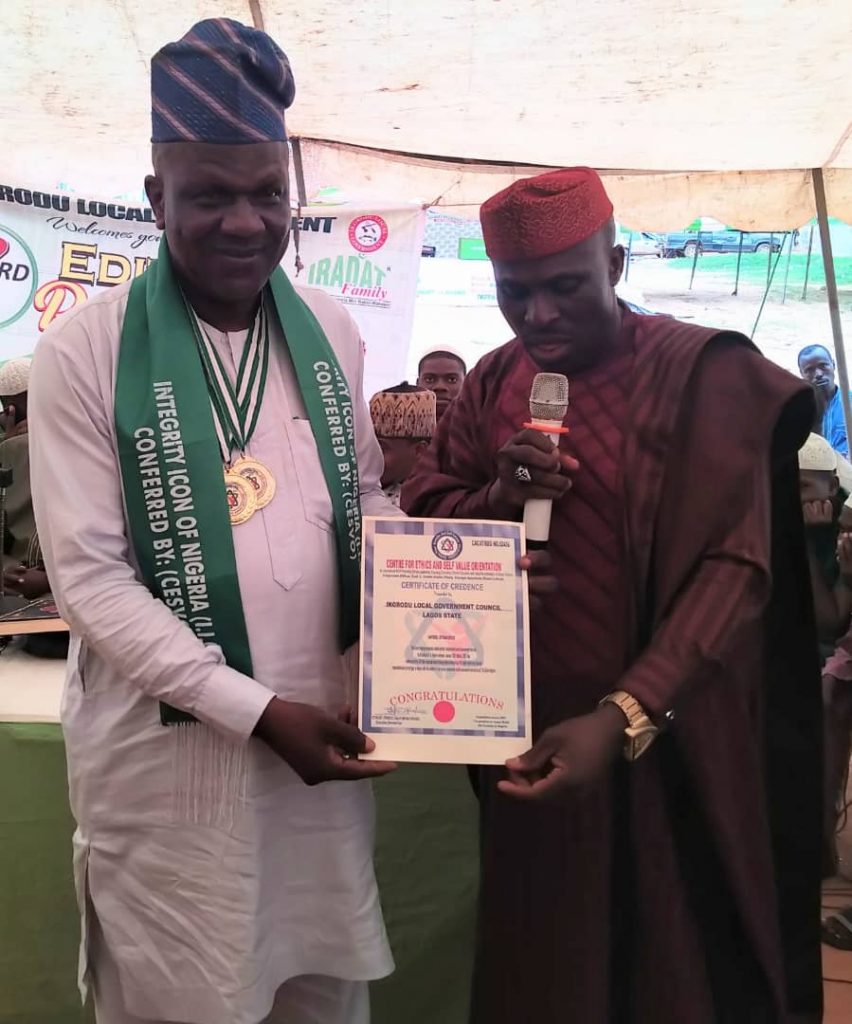 In the words of the Executive Director of the NGO, Prince Salih Musa, the body conducted its assessment through questionnaires, opinion polls, interviews, informants, budget tracks and project site visitation without the consent of the council boss.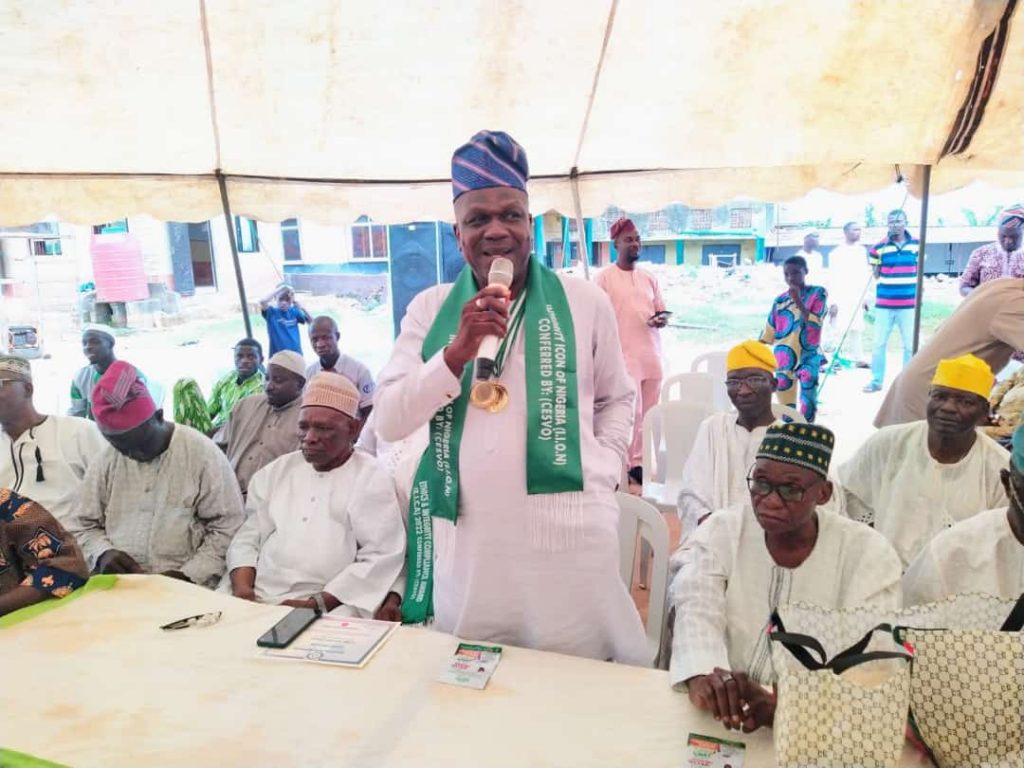 Responding, Hon Adeshina thanked God for the award and dedicated it to the collaboration between himself, the legiskative arm and the hardworking staffs of the local government. He concluded by pledging to be more trustworthy in the discharge of his duties while promising to perform better.