Ikorodu Division Youth Initiative had her first ever Annual General Meeting on Sunday 20th December, 2020.
The Annual General Meeting had in attendance the Chairman Board Of trustees Dr. AbdulFatai Abiodun Abatan alongside Mr Oke Olaoluwa Godwin Member, Board of Trustees.
The AGM is a time of giving account of the movement activities in the year under review.
The B.O.T chairman commended the dexterity of the executive team in executing the conceived brilliant ideas and the innovations. He applauded the executive team for bringing In brilliant programs that will better impact the life of youths in Ikorodu division.
Mr Godwin Olaoluwa Oke A member of the B.O.T said one of the factors that cannot be over emphasized in the success so far recorded the success in the year under review is cooperation and unity. He further urge the executives members to maintain the team spirit and team work to record more success.
The Executive Director, Comrade Samson Bisiriyu in conjunction with the Director Of Administration, Comrade Olusola Sokoya presented the report of the movement for the year 2020.
Major highlight contained in the report is facilitating employment opportunities for 17 youths in Ikorodu division, the public opinion poll to measure the performance of the LG/LCDAs Chairmen In Ikorodu Division, the organisation of Empowerment and Entrepreneurship Development 2.0, and the facilitating 2 brand new sewing machine and a hair dryer to IDYI Students' undergoing training at the Rotary Vocational Training Center, Igbogbo both courtesy of the commissioner of Agriculture, Ms Ruth Olusanya.
The feat achieved included the Distribution of Covid 19 palliative to over 300 household during the pandemic and host of others.
Other Executive members present include Comr Adeniyi Sobajo, Deputy Executive Director, Comr Akemu Teniola Deputy Directorate of Administration, Comr Hamed Olaniyi Ganiu and Oyebanjo Agboola both of Media and Publicity Directorate, Comr Olafare Comfort of Directorate of Projects, Comr Olamide Oloyede and Comr Ahmmed Olayiwola Oloyede of Directorate Of Finance,Comr Deru Oreoluwa of Directorate of Welfare, Comr Taiwo, Comr. Moshood and host of others.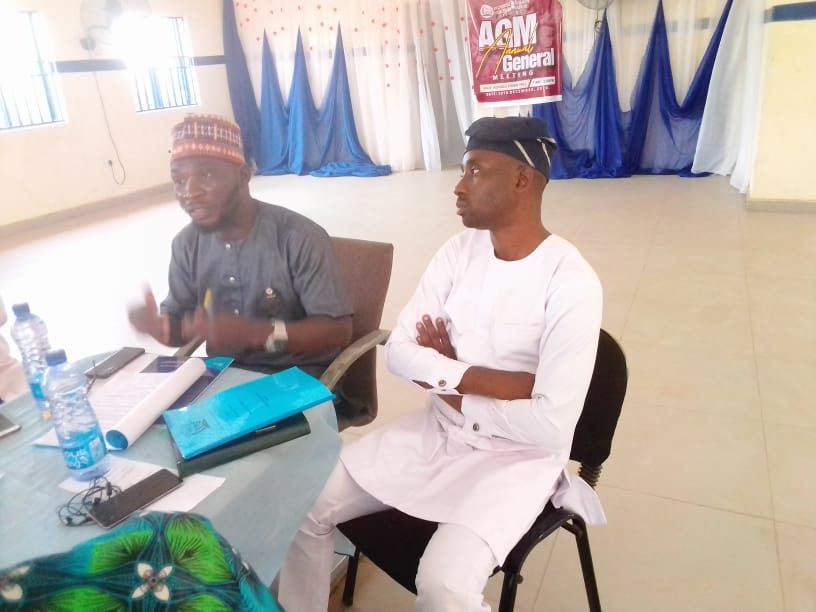 7