After months of rigorous campaign activities, the Ikorodu Division All Progressives Congress has rounded up its campaign with a massive road show that involved drive around in convoys of vehicles across major Ikorodu Division roads.
The road show started from the Ogolonto Bus Stop around 11:30 am ended on a celebration note, with music and dance in front of the Ferry Terminal at Ipakodo.
The show involved about 50 convoy of vehicles moving from Ogolonto to Garage Roundabout, Sabo, Itamaga, Ijede road and Igbe-Ginti.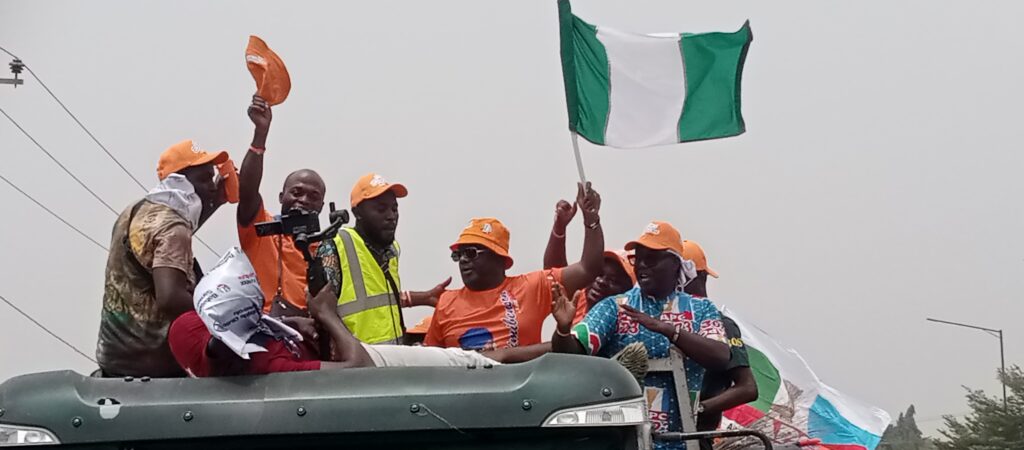 It later moved to Igbogbo, Sheriff, Ireshe road, Ita-Elewa, Ojogbe and TOS Benson Road before terminating at the Ferry Terminal roundabout at Ipakodo.
The convoy was received with excitements by mammoth crowd of party supporters and residents in most of the places touched.
Some residents who trooped out in large numbers in many of the communities also waved brooms, the official symbol of the APC to the convoy, as a show of solidarity.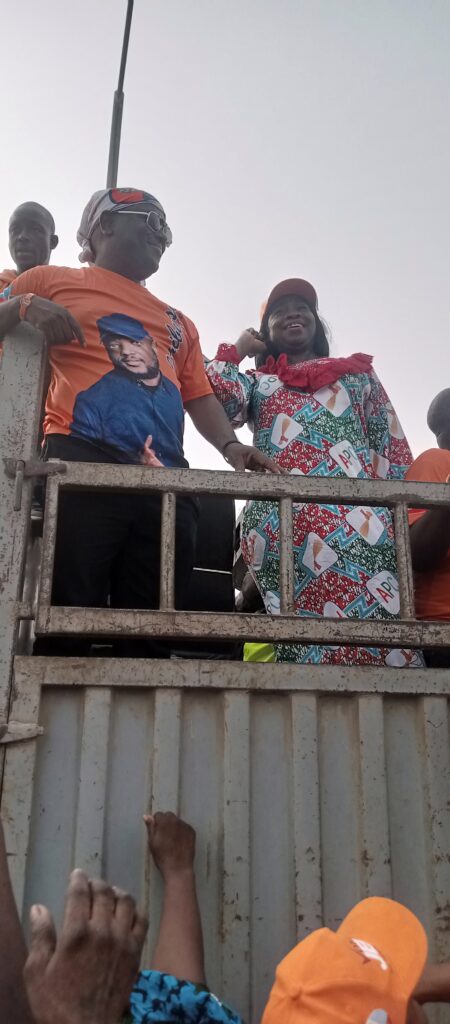 The team distributed branded party materials, gift items, Eko Rice and several other items to the ecstatic crowd, many of whom trekked on foot with the convoy for several hours.
Hon Babajimi Benson, Member, Representing Ikorodu Federal Constituency at the House of Reps was joined by Ogunleye Gbolahan Adetokunbo (OGA) and Aro Moshood Abiodun (AMA) candidates of the APC for Ikorodu Constituency 1 and 2 in the 11th March elections at the road show.
Similarly, Honourable Commissioner for Agriculture, Ms Bisola Olusanya and Executive Chairmen of Ikorodu West, Ikorodu North and Igbogbo-Bayeku LCDA were also on ground all through the show.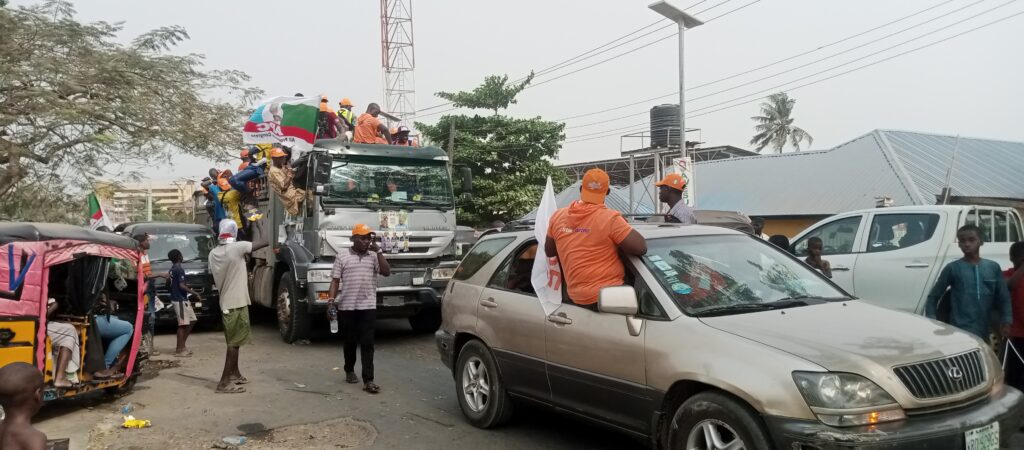 Party leaders like Prince Abiodun Ogunleye, Apex Leader Ikorodu Division APC and Asipa Kaoli Olusanya, Chairman APC Local Organizing Committe and many APC Chieftains across Ikorodu Division turned up in their large numbers for the road show.
One of Ikorodu's leading DJ, Rasheed Fatuga was on the band stand, playing danceable songs to the excitements of participants.
A major highpoint of the road show was the sudden appearance of the Chairman, Nigerian in Diaspora Commission (NiDCOM) who is also a former three-term House of Reps member, representing Ikorodu Federal Constituency who joined the show at the Ipakodo Ferry Terminal roundabout.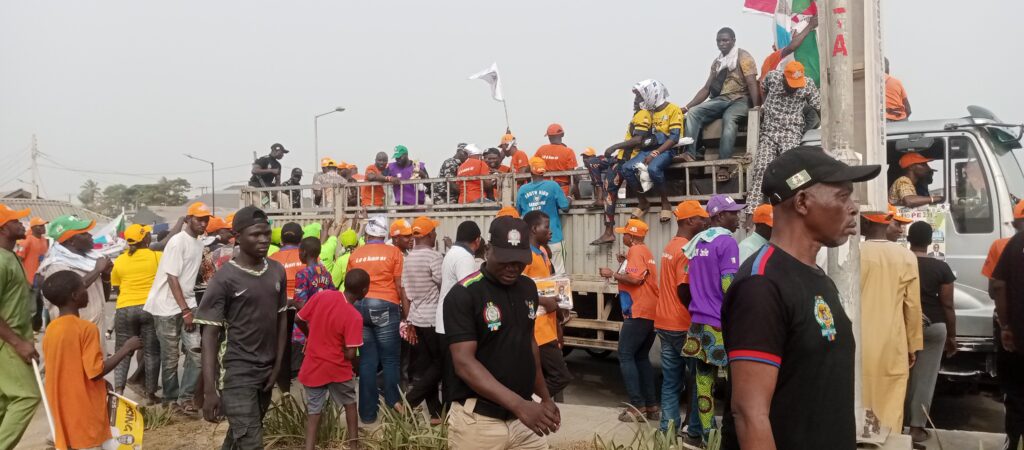 Her appearance made the environment charged as the crowd that gathered received her with excitements.
In her address to the crowd, Hon Dabiri-Erewa commended Hon Benson for performing excellently well

In winding down the road show, Hon Benson thanked all the party Chieftains, members land supporters for turning on our en-masse for the road show. He equally appealed to them to ensure the delivery of massive votes for Asiwaju Bola Ahmed Tinubu, Senator Adetokunbo Abiru and his humble self in the Saturday's Presidential and National Assembly elections.