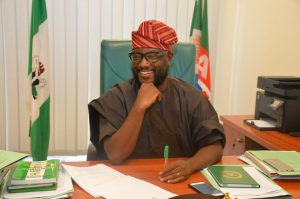 The bill, sponsored by Honourable Babajimi Benson, member representing Ikorodu Federal Constituency at the house of representatives during the plenary session on the floor of the house submitted that the bill which he tagged " The Unity Bill", will give critical infrastructural support to the deserving states, among other benefits.
The Ikorodu-born Federal Lawmaker added that the bill will grant any state with the special economic consideration status 20 per cent of all proceeds accruing to the Federal Government from the state.
According to Babajimi Benson, the bill also seeks to alter sections 80 sub-section 1, and section 162 sub-section 1 of the Principal Act in the 1999 Constitution. Lagos, Kano and Anambra States are the designated benefitting states in the country, that are within the threshold of 10 million inhabitants, and are considered as megacities according to the United Nations.