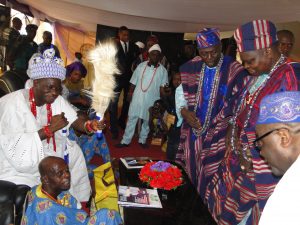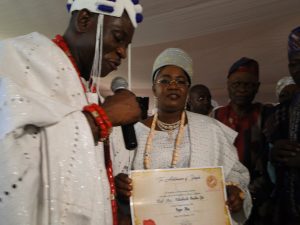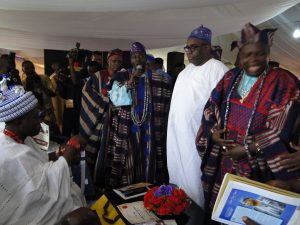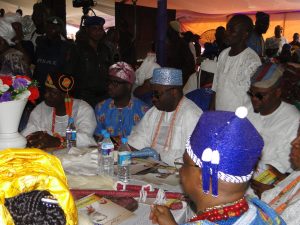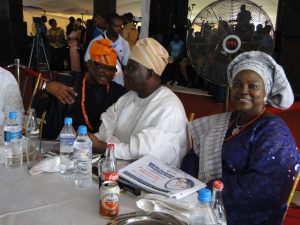 Dignitaries from all walks of life, across Lagos state and beyond from various spectrum of the society converged on Igbogbo community of Ikorodu Division last week to grace the week-long coronation ceremony event of the recently crowned Adeboruwa of Igbogbo, Oba Semiu Orimadegun Kasali, Emugoriade 1.
The event, which kicked off with an inter-denominational service and novelty match on Monday, 21st November, 2016 was followed by Children's Day and Artist Night as well as Cultural Day on Tuesday and Wednesday, respectively.
On Thursday, 24th November, Oba Kasali welcomed his princes and princesses back to the community in a customary and symbolic event which was followed by the Omo Oba Night event on the same day.
The epoch-making event climaxed with a star-studded and well-attended grand finale event, which also featured the presentation of honourary chiefs to prominent indigenes and non-indigenes of the community.
Chief among those honoured at the event was the Chairman of DSTV Nigeria, Prince Adewunmi Ogunsanya who was honoured as the Baba Oba of Igbogbo and the Iyaloja-General of Nigeria, Chief (Mrs) Folashade Tinubu-Ojo who was honoured as the Yeye Oba of Igbogbo Land.
Top fuji musician, King Wasiu Ayinde Marshal (K1) was on the bandstand to entertain guests at the event.