The Chairman, House of Reps Committee on Defence and member, representing Ikorodu Federal Constituency at the House of Reps, Hon Babajimi Benson has intensified his mobilization efforts for Asiwaju Bola Ahmed Tinubu, Governor Sanwo-Olu, Senator Abiru, his humble self and other candidates of the All Progressives Congress APC in the forthcoming general elections.

It is to be noted that Hon Benson started an Ikorodu-wide door-to-door campaign your and strategic meetings with key stakeholders across Ikorodu Division few weeks back.
The tour has taken him to Community Associations, Artisan Groups, Traders and other voters across the Ikorodu Federal Constituency, soliciting votes for all APC candidates.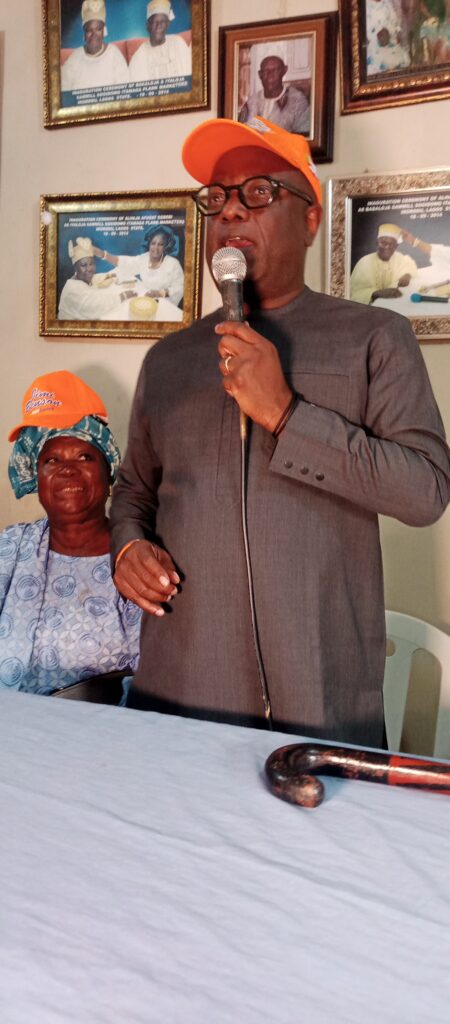 On Monday, Hon Benson's I-Care Foundation team led by the federal lawmaker touched down in Sogidowo Plank Market in Ikorodu North LCDA.
The team was received by an ecstatic crowd of plank sellers and their leaders who received the amiable lawmaker with rousing welcome.
Welcoming Hon Benson to the meeting, General Secretary of the Sogidowo Plank Market, Alh Kabir Ibrahim noted that the market stakeholders were delighted to receive Hon Benson in the market.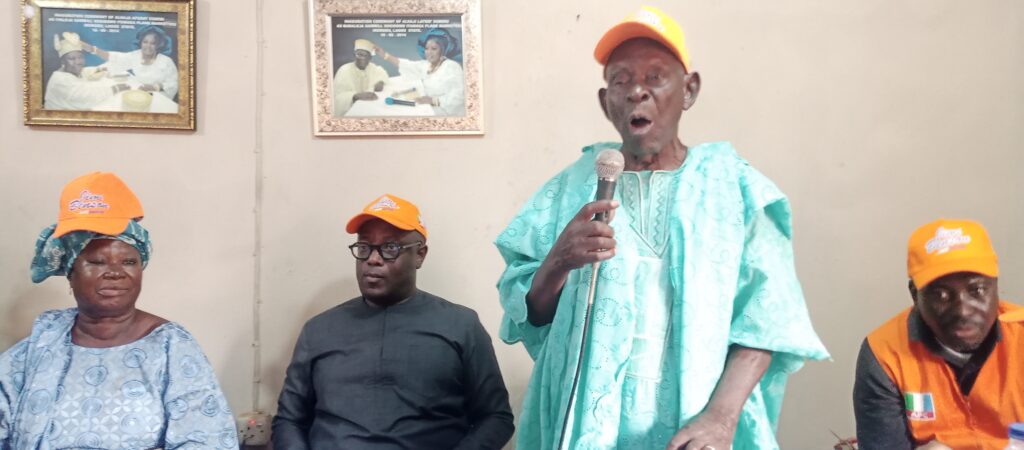 He equally presented the market's three-fold requests for Solar powered street light, boreholes and public toilet to the Ikorodu born federal lawmaker.

'We have some pressing needs in this market. In order of priority, we need solar street lights, boreholes and public toilet. We will be grateful if can help us attend to these needs urgently', he said.
Responding, Hon Benson thanked his guests for the warm reception.
On their request, Hon Benson announced to the admiration of the crowd that all the three requests they made would be attended to without further delay'.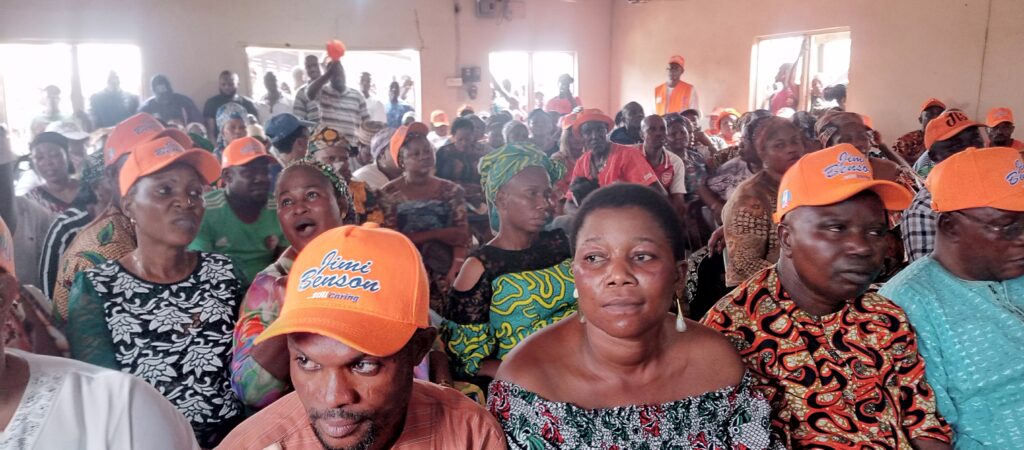 'The borehole you requested for is done. I will call our contractors to come and survey the market so that work can start immediately. Solar powered street light is the most expensive, but I can assure you that is will be done. Our staff we come for site inspection soonest', he promised.
'On the day of the election, when the result of the votes would be counted, I want you to give our party the highest number of votes. Once you are able to do this, you can rest assured that you can make more demands and it will be done', he submitted.
He however appealed to them to ensure they mobilize and cast their votes for Asiwaju Bola Ahmed Tinubu for President, Mr Babajide Sanwo-Olu as Governor and Senator Adetokunbo Abiru for Senate, Lagos East Senatorial District.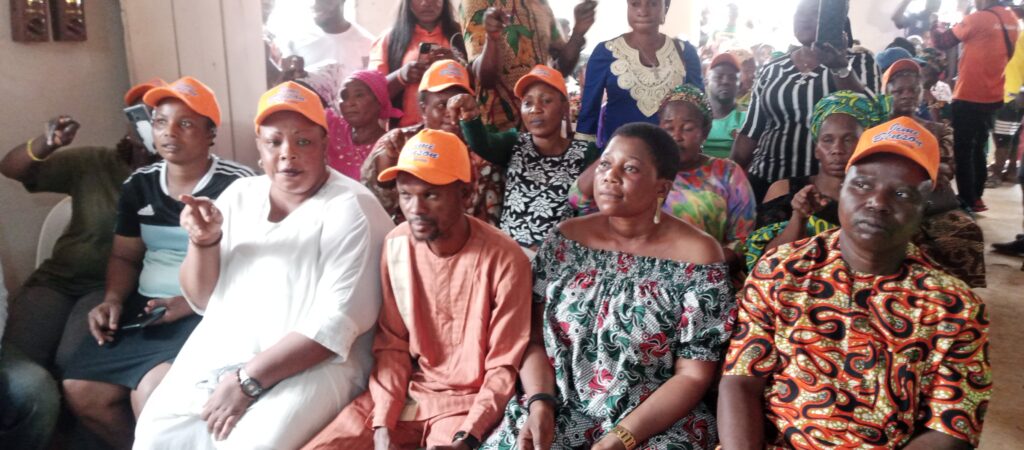 He also expressed confidence on their support for his re-election into the House of Representatives while also soliciting for .massive votes for Ogunleye Gbolahan Adetokunbo (OGA) and Aro Moshood Abiodun (AMA).
Corroborating Hon Benson, Babaloja of Sogidowo Plank Market, Alh Lateef Shoberu appealed to his members to reciprocate the kind gesture of Hon Benson by voting for hím and other APC candidates in the Saturday 25 February and March 11 elections.