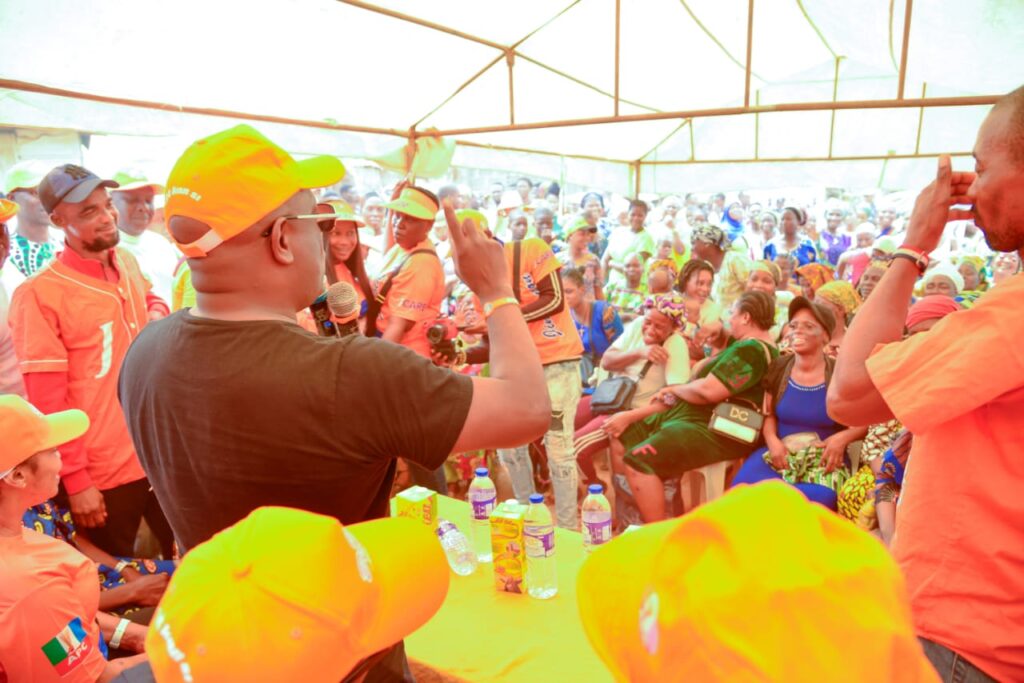 As part of efforts to gather massive votes for the ruling All Progressives Congress (APC) in Ikorodu Federal Constituency, Member House of Representatives, representing Ikorodu Federal Constituency, Rep. Babajimi Benson visited different locations in Ikorodu for door-to-door campaign ahead of the 2023 general elections.
Jimi Benson visited Itunlayeode to speak to the internal communities in Ikorodu Local Government, Parafa community in Ikorodu North LCDA, Arẹwà community at Sabo, Ikorodu, Ori-Okuta and Igbo-Olomu communities in Ikorodu West LCDA respectively.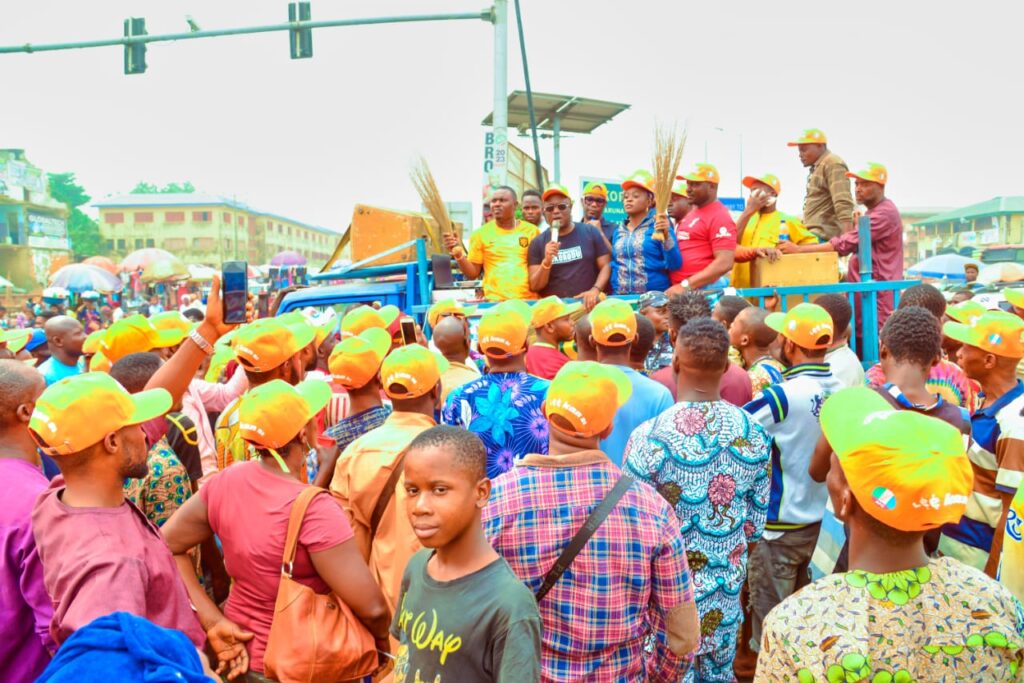 At the locations, Benson stressed the importance of garnering massive votes from the entire Ikorodu Division, especially for Asiwaju Bola Tinubu, Governor Babajide Sanwo-Olu and other APC candidates in Ikorodu Division.
He promised to work on some of the requests of the residents, which include the Ori-Okuta road linking Eyita road that has already been accommodated in the 2023 budget, Igbo-Olomu link road, Igbo-Olomu health centre, solar-powered street light, youth empowerment among others.
"The Ori-Okuta road has already been included in the budget, I would not allow the contractor to rest so that work can begin on the project in earnest. The most important for us is to always make our people happy and that is what our party, the All Progressives Congress is known for. "
" I can confidently say that Asiwaju Bola Tinubu will make Nigeria better. We need your votes massively for Asiwaju, Sanwoolu, Senator Abiru, my humble self, Jimi Benson, OGA in Ikorodu Constituency I and AMA in Ikorodu Constituency II, he said. "