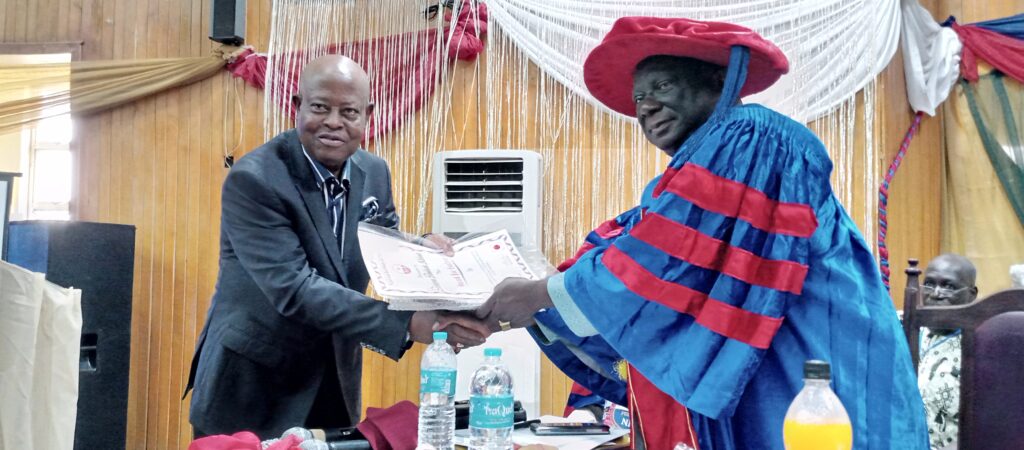 Lagos State Governor, Mr Babajide Olusola Sanwo-Olu and a former Lagos State Head of Service, Alh Babatunde Tajudeen Rotinwa have bagged Nigerian Institute of Physics (NIP) Award of Excellence.
The duo were presented with the award at the formal opening ceremony of the institute's 44th National Conference, held at the Lagos State University of Science and Technology (LASUSTECH), Ikorodu Campus today.
Also honoured at the event was the immediate past Rector of Lagos State Polytechnic, Dr Oluremi Nurudeen and the Chairman of leading indigenous Science and Laboratory equipment manufacturing company, FINLAB.
The award was presented to the honourees at the opening ceremony of the on-going national conference.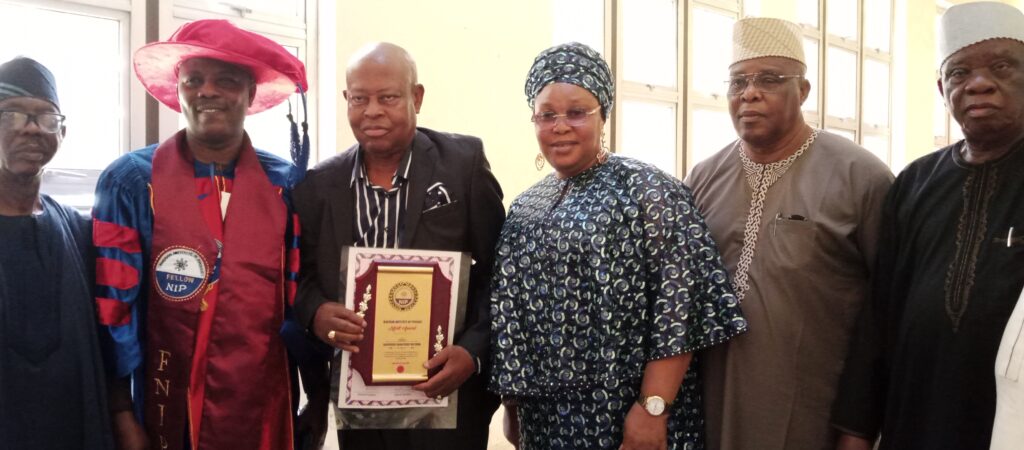 Delivering his keynote address at the event, Lagos State Governor, Mr Babajide Sanwo-Olu who was represented by the Permanent Secretary, Office of the Special Adviser on Education, Prince Adeniran Kasali commended the body for considering Lagos as host State for her 44th annual national conference.
Sanwo-Olu also encouraged the participants to seize the opportunity of the conference to explore the rich tourist attraction sites of Lagos, by visiting iconic sites and places in the State.
He concluded by assuring them of the State's readiness to partner with the institute by considering some of the suggestions and recommendations.emanating from the conference for the State's policy formulation.
The Governor later proceeded to formally declare the conference open before taking his leave.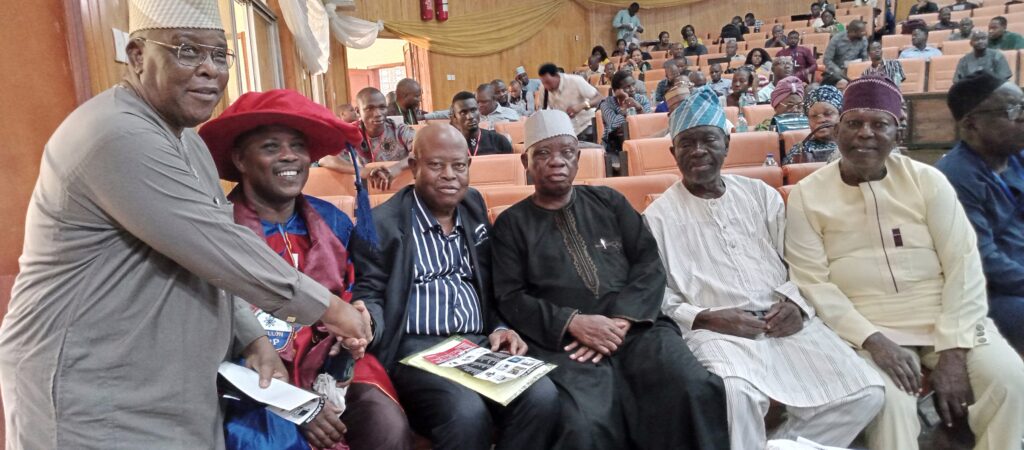 Similarly, Bashorun Babatunde Rotinwa also expressed his gratitude to the Nigerian Institute of Physics (NIP) for the honour bestowed on him.
Speaking exclusively with Ikorodu Oga Radio correspondent, Rotinwa noted that it feels good to be recognized by the body.

'I receive this award as a way of encouraging the upcoming generation to keep at it. Physics is a very important tool in Science and Technology, to improve on all the shortcomings in our system. Shortage of power and water, It is also necessary for Commerce and Town Planning', he said.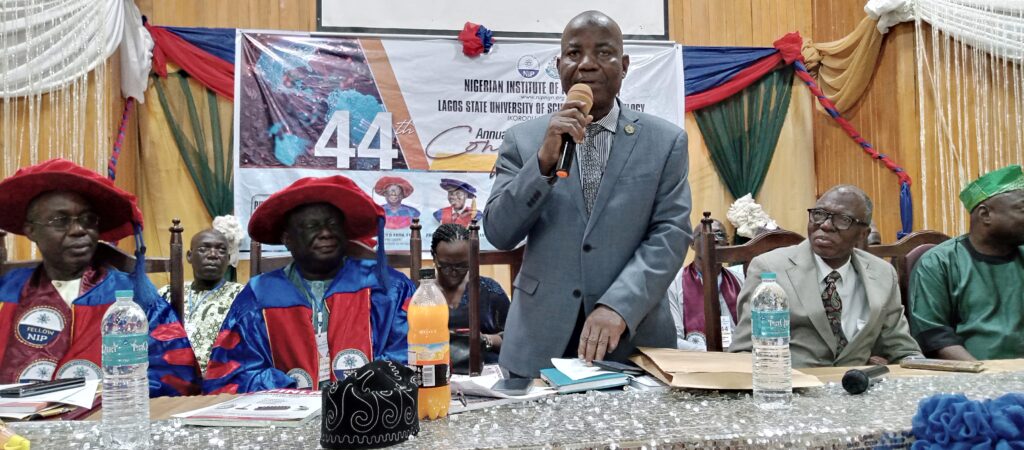 Speaking on the marriage between Physics and Administration, Rotinwa noted that, 'the marriage for those who studied Physics and are going into Administration is in the precision. When you study Science and you veer into other areas, the margin of error in Science is very low. When you use that as an Administrator, you will achieve a lot'.
'For instance, when you plan a budget, you're targeting so many projects you want to do. You will mobilize people who will assist you in achieving results. As a result, you will target that result and ensure you achieve it's, he added.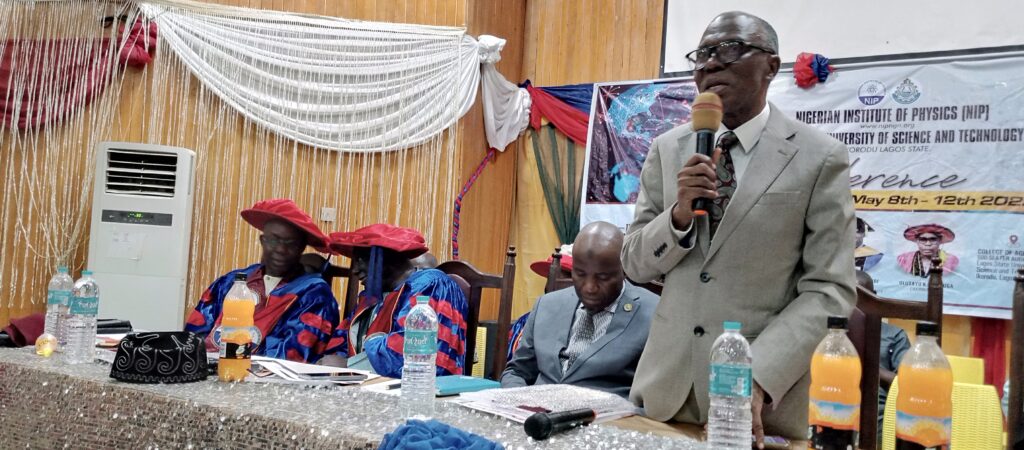 Earlier in his welcome address, Vice Chancellor of the Lagos State University of Science and Technology LASUSTECH, Prof Odusanya thanked the leadership of NIP for considering LASUSTECH as host University for the 44th Annual Conference.
He also assured the participants that, LASUSTECH being a University of Science will continue to uphold the banner of all the major aspects of Sciences, including Physics.