Many prominent Ikorodu Constituency 1 leaders, traditional rulers and stakeholders have started speaking up for the Ikorodu Constituency 1 House of Assembly candidate, Hon Ogunleye Gbolahan Adetokunbo and his capacity to provide quality representation to the area.
The latest endorsement is coming from a former Lagos East Senatorial Candidate of the ADP and former AD leader in Ikorodu Division, Engr Amid Kunle Oduborisha, who recently defected to the ruling APC in Ikorodu.
Oduborisha gave his endorsement at the formal campaign flag-off of the APC for Ikorodu Constituency 1 in Ikorodu on Monday.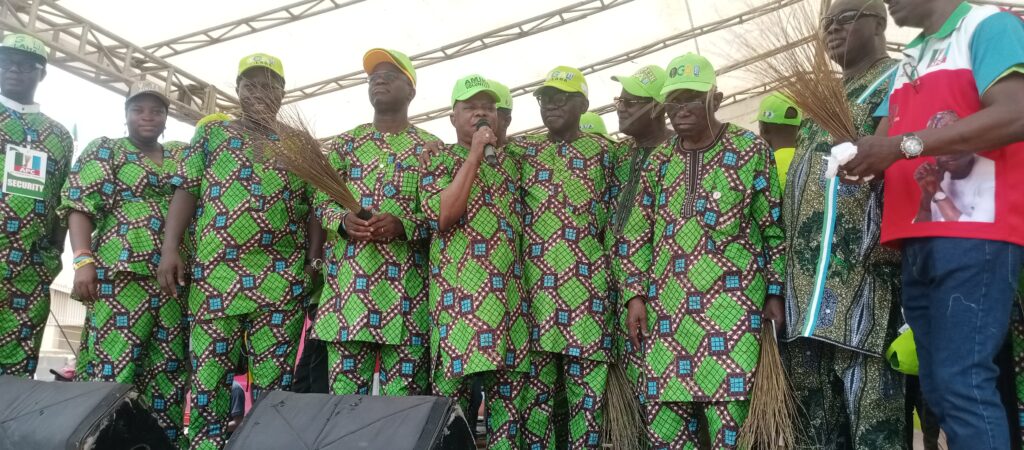 Speaking at the campaign rally, Oduborisha popularly known as AMIKO by his teeming supporters gave insight into the political trajectory of the Ikorodu Constituency 1 candidate, Gbolahan Ogunleye.
'Gbolahan has been attending our political meetings with his dad even as a very small boy in Ward A1 at Solomade. He has been well mentored through the political process and I believe he will do well ', he said.
He therefore congratulated the party's flag-bearer while admonishing him not to let his father and teeming supporters down.
He equally charged Ogunleye to follow in the foot steps of Senator Tokunbo Abiru and Hon Jimi Benson both of whom he said have laid the solid foundation for representative excellence in the Division.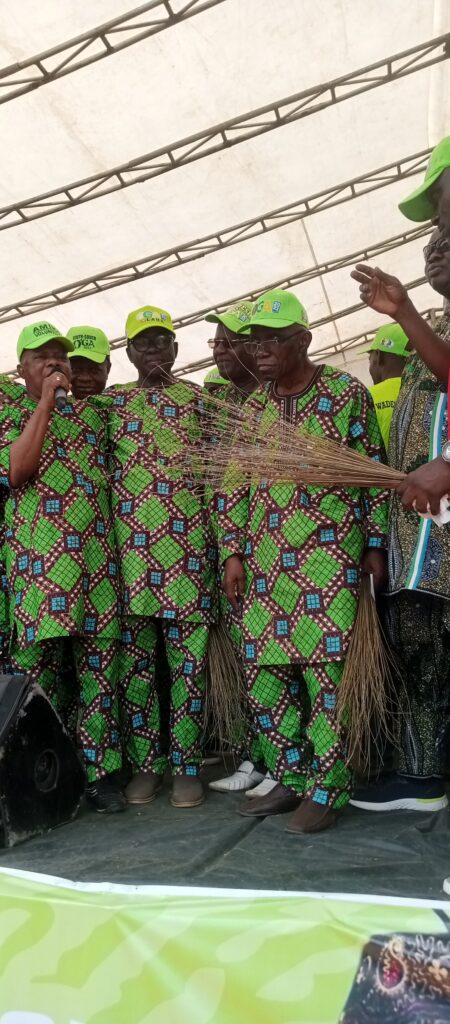 'Senator Abiru and Hon Babajimi Benson are leading examples for you to follow. They have laid a solid foundation for you to follow through their foot steps', he added.
The grassroots politician also used the opportunity to trace his journey into progressive politics from Ward A1 in Ikorodu.
He recalled the commendable contributions and leadership from the likes of Late Gbadamosi, R.A Allison, TOS Benson, Pa Olukoga,
Pa Awobajo and others who were leading lights of progressive politics in Ikorodu Division and that they were all from the same Ward A1 as himself.
Oduborisha therefore described his return to the ruling All Progressives Congress (APC) as a home -coming.
He concluded by appealing to the crowd of supporters to vote massively for Asiwaju Bola Ahmed Tinubu, who he described as his friend and political leader.