It was a sunny and colourful day in the heart of Ikorodu Town on Monday, 12th February when political leaders, groups and party supporters adorning various colourful branded T-shirts stormed the open ground at Ita-Elewa to grace the formal campaign flag-off of the Ikorodu Constituency 1 House of Assembly candidate, Hon Ogunleye Gbolahan Adetokunbo (OGA).
As early as 9am in the morning, party supporters started thronging the campaign venues in their numbers, with many of them brandishing beautiful campaign materials of their different candidates and groups.
The campaign flag-off was more of a carnival as De-Levites musical band was on standby to to thrill the crowd with her sonorous Highlife music.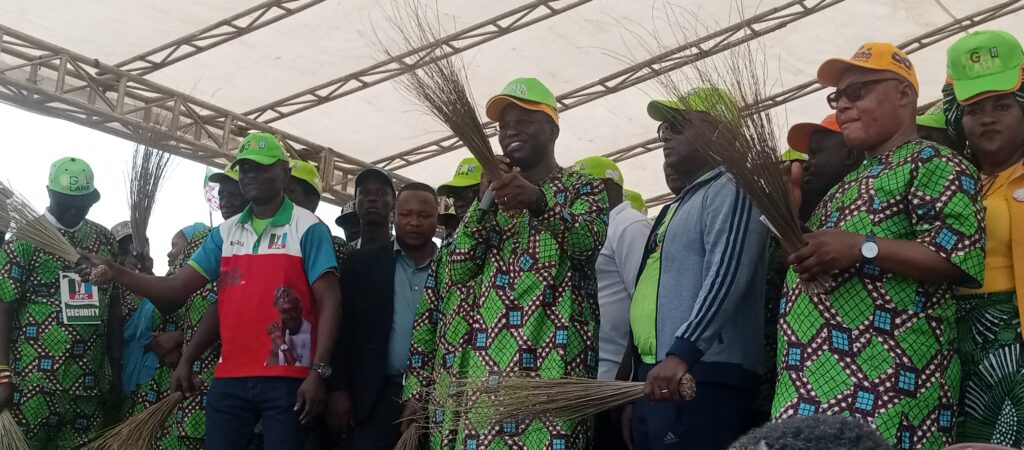 The campaign flag off commenced with speeches from key APC leaders who were unanimous in their endorsement of the party candidate for Ikorodu Constituency 1, Hon Ogunleye Gbolahan Adetokunbo (OGA) and all other APC candidates in the 2023 general elections.
Addressing the crowd of supporters, Chairman, Senate Committee on Industries, Senator Adetokunbo Abiru appealed to the crowd of supporters from Ikorodu Central, West and North, and the entire people of Ikorodu Division came out en-masse on the election days as a show of solidarity for the ruling party, APC.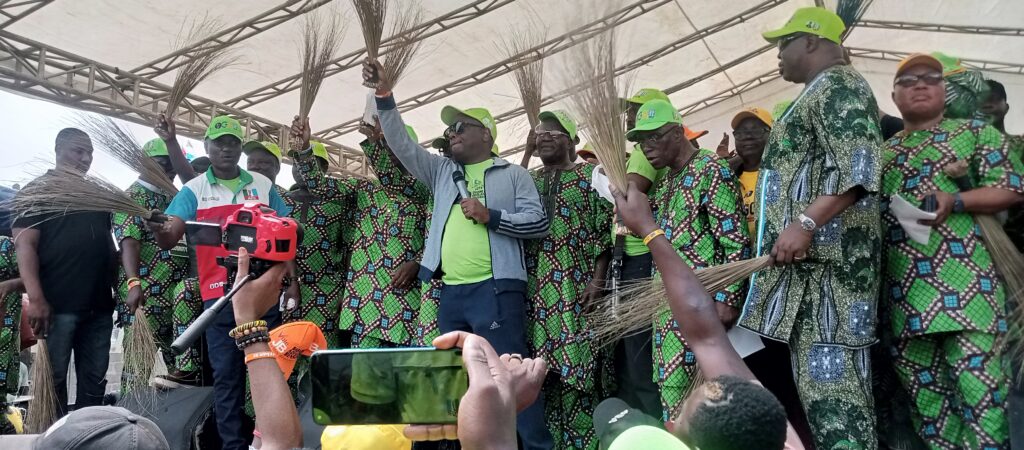 At the rally, Senator Abiru charged the good people of Ikorodu Division to support and give a record highest number of votes for the Presidential Candidate of our party, Asiwaju Bola Ahmed Tinubu/Senator Kashim Shetimma, Governor Babajide Olusola Sanwo-Olu and his deputy, Dr Obafemi Kadri Hamzat, his humble self, Hon Babajimi Benson, Gbolahan Ogunleye and Aro Moshood in the forthcoming general elections.
He also admonished the party's flag bearer for Ikorodu Constituency 1, Ogunleye, to sustain the tradition of impressive governance that has become the hallmark of the APC, as exemplified by Asiwaju Bola Ahmed Tinubu, Governor Sanwo-Olu, his humble self and Hon Jimi Benson and his biological dad, Prince Abiodun Ogunleye who have all served Lagos State and Nigeria well in different capacities.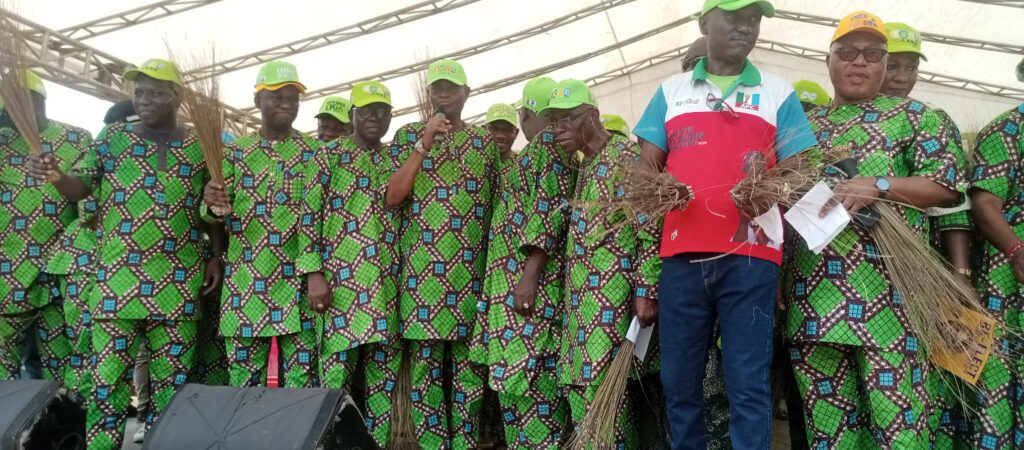 Hon Benson in his address to the gathering challenged residents of Ikorodu Division to ensure they deliver massive votes for Asiwaju Bola Ahmed Tinubu and all APC candidates in the February and March elections.
The Majority Leader of Lagos State House of Assembly, Hon S.O.B Agunbiade, incumbent Member of the House of Assembly, Ikorodu Constituency 1 also used the opportunity to clear the air on his rumoured grievances against the party and its Ikorodu Constituency 1 candidate. He openly acknowledged the party's supremacy and pledged his loyalty and support for the party's flag-bearer, Gbolahan Ogunleye, describing him as a family member from the Lasunwon ruling house.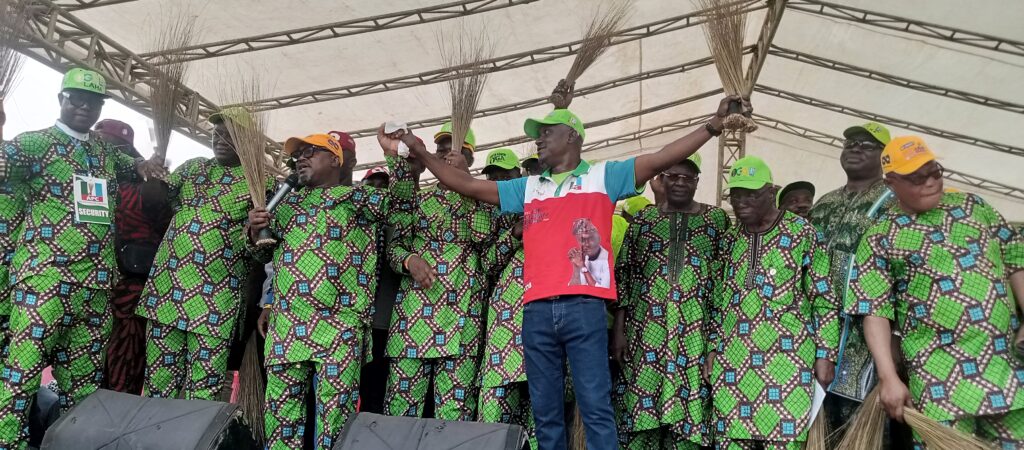 A major highpoint of the event was the presentation of the party's flag to Hon Ogunleye by an Apex APC Leader, Asiwaju Olorunfunmi Bashorun, assisted by Senator Adetokunbo Abiru, Hon Babajimi Benson and other party leaders.
The campaign was a carnival of sort as the Asa Cultural Group and Osere Oloro traditional musical groups spiced the event with traditional performances.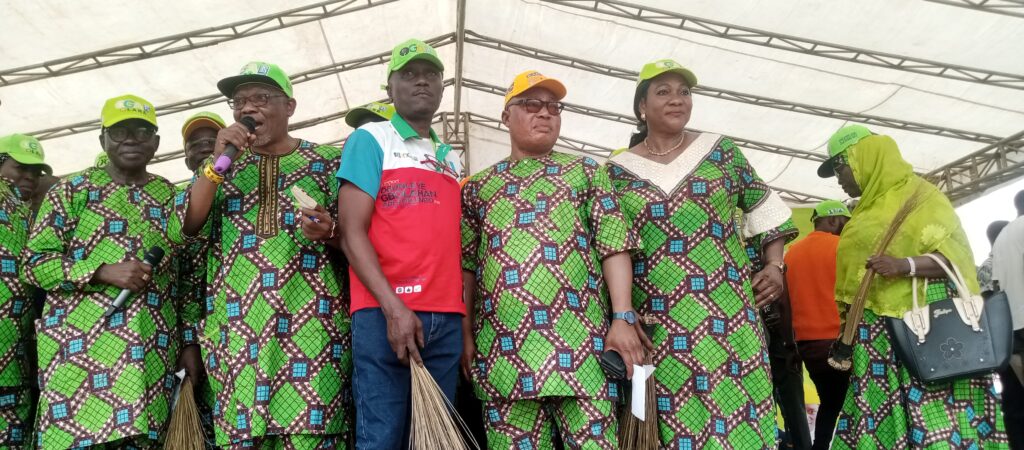 Other prominent leaders at the rally include the Majority Leader, Lagos State House of Assembly, Hon Sanai Bolanle Agunbiade, Lagos State House of Assembly member, Hon Nurudeen Solaja, former APC Lagos East Vice-Chairman, Asipa Kaoli Olusanya, Prince Jamiu Adio Saka, Alhaji Musiliu Animashaun (De-Cubano), Prince Amid Adekunle Oduborisa (AMIKO), Aro Moshood Abiodun (AMA), the APC Lagos State House of Assembly Candidate (Ikorodu Constituency 2), Council Chairmen in the Ikorodu Division, Dr Saheed Oladapo Ibikunle, Hon Adebimpe Akinsola, Alhaji Rilwan Ishola Jinadu, among other eminent personalities.