Exactly one month after he visited the joint CDA of the nine Erunwen Estate Communities in Ikorodu North LCDA on his plan to facilitate the rehabilitation of the 3.3kilometer road, Hon Benson has made good his promise to the community.
Benson, who is also the Member, representing Ikorodu Federal Constituency at the House of Reps has formally flagged off the commencement of rehabilitation works on the dilapidated road, which has been a source of concern to residents and motorists in the area for decades.
The Chairman, House Committee on Defense flagged off the rehabilitation works on Saturday, 2nd December, in company of the Executive Chairman of Ikorodu North LCDA, Hon Adebisi Banjo and Chairman, Igbogbo-Bayeku LCDA, Hon Sesan Daini and APC House of Assembly candidate for Ikorodu Constituency 1 in the 2023 general elections, Hon. Ogunleye Gbolahan Adetokunbo. They were also joined by the APC Chairman, Ikorodu Division, Hon Olasunkanmi Tijani and Ikorodu North LCDA CDC Chairman, Prince Adeniran Ogunbanwo and other stakeholders across Ikorodu federal Constituency.
In a chat with Ikorodu Oga Radio at the historic event, Hon Benson stated that the flag-off exercise was in fulfilment of his promise to facilitate the rehabilitation of the road one month ago.
'We are here today, in fulfilment of my promise I made to the community's joint CDA about one month ago to facilitate the rehabilitation of the road. I am happy that we are fulfilling that promise today'.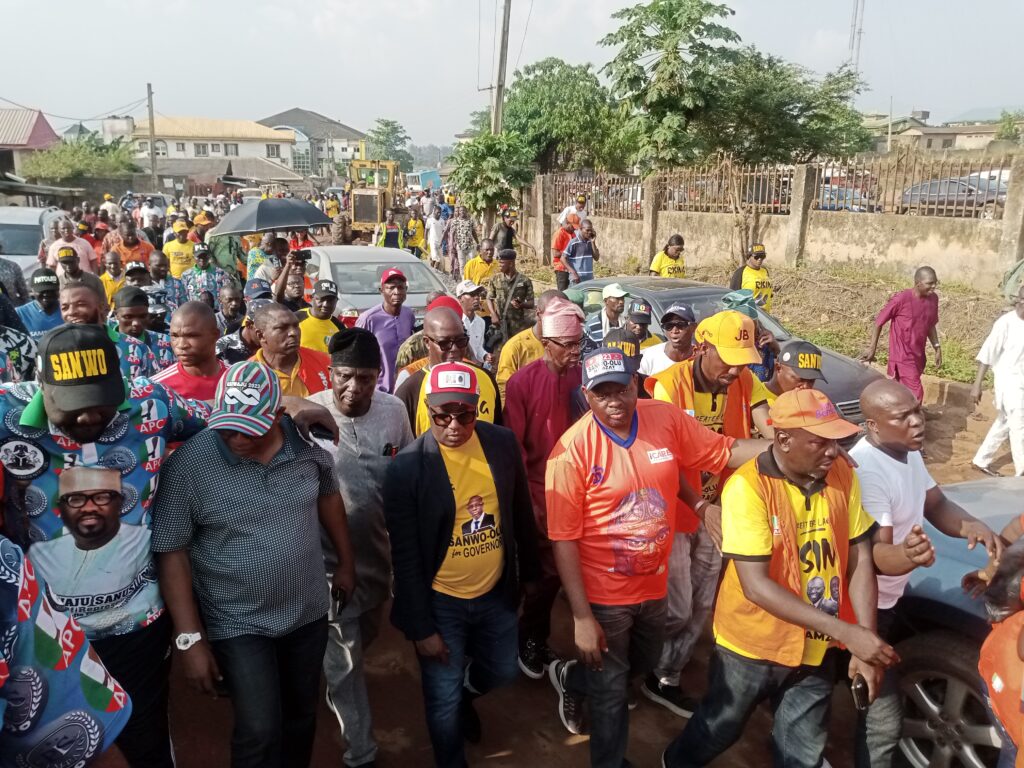 On the duration of the project, Hon Benson has this to say.
'All things being equal, with the support of the residents and their cooperation, we should be able to complete the road within four to five months. We have done it before. Usually, we complete our roads within two to three months. If they cooperate and give us their support, the road will be ready in four to five months', he assured.
Hon Benson also spoke about some complimentary amenities that would come with the road rehabilitation.
'The road will be coming with solar powered street lights and transformers, as promised by the governor', he said.
Hon Benson however lamented the low turn out of voters in Erunwen Communities in the past general elections in Ikorodu federal Constituency. He however stated that he has decided to challenge residents of the community with the road project, to see if they would reciprocate the good gesture.
'Like I said earlier, there is low voter turn out in Erunwen Communities. But, I have decided to facilitate this road to challenge the residents. We have challenged them by bringing development to them and we want them to react positively to us. If they do, we are ready to bring more developments here. The incoming House of Assembly member, Hon Gbolahan Ogunleye is here and he knows where the shoe pinches. The Chairman, Ikorodu North LCDA and Councilor are also here. We will all work together to facilitate more projects for the community, if they react well to us', he promised.
'I was with the Governor last week to brief him on this road project. He is well abreast of what we are doing here and he has promised to provide four transformers and other amenities to support what we are doing for the community. If they live up to expectation, we will also live up to expectation', he added.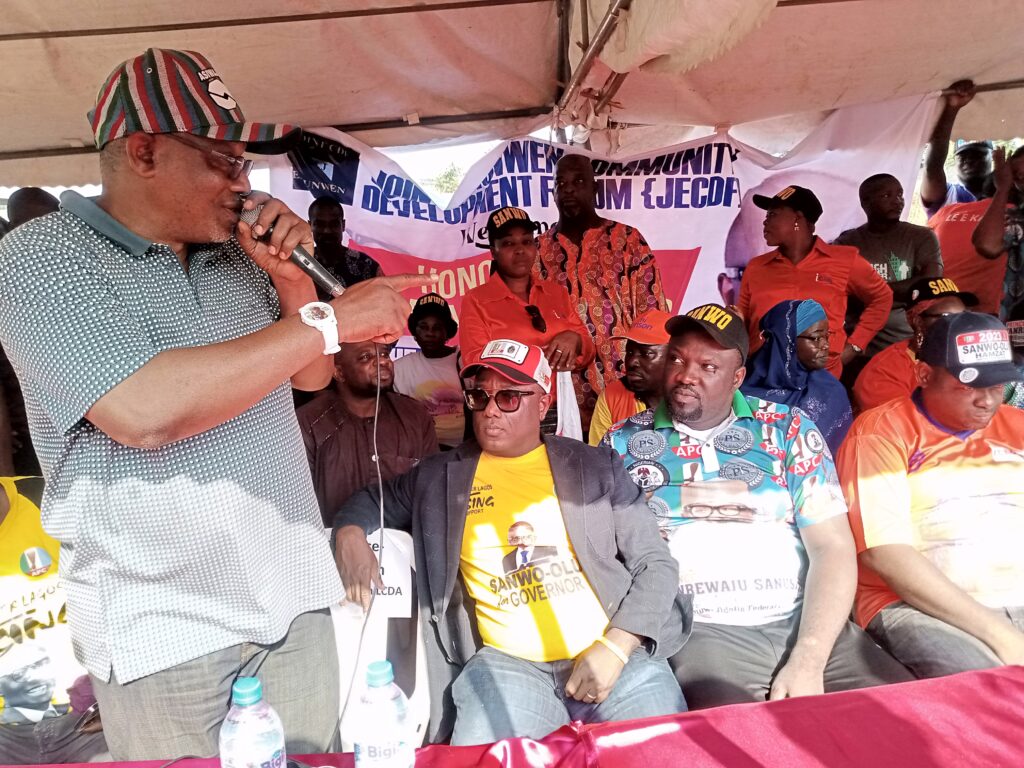 Speaking shortly after the flag-off ceremony, the Executive Chairman of Ikorodu North LCDA, Hon Adebisi Banjo thanked Hon Benson for facilitating the Erunwen Community road project. He testified that there was little or no government presence in the community but for the community road rehabilitation facilitated by Hon Benson.
Responding on behalf of residents of Erunwen Communities, the CDC Chairman of Ikorodu North LCDA, Prince Adeniran Ogunbanwo was full of thanks to Hon Benson for bringing development to Erunwen.
'I must say a big Thank You to our MHR for facilitating this project. There are many requests but, Erunwen was so lucky to have this road. I promise that the people of Erunwen will double their votes. We will work with them to double the votes. And, I also want to appeal to residents of the community to work with us and the council in living up to expectation by paying their dues and taxes. I can assure you that nobody will disturb this road construction because it is a major development' he stated.