A female passenger was killed after a Dangote cement truck collided with a BRT bus in Ikorodu area of Lagos state about 10am on Tuesday.
Olufemi Oke-Osanyintolu, director-general of LASEMA, who disclosed this in a statement, said all the occupants of the bus sustained injuries and that an investigation would be conducted on the incident.
''On getting to the scene of incident, a Dangote truck fully loaded with cement had a brake failure and had a head-on collision with a Primero blue Mass Transit bus with registration number LSR-228XS conveying 40 seated and 20 standing passengers, he said.
''All passengers on board suffered various degrees of injuries with one female passenger losing her life and the driver suffered severe life threatening injuries with his leg totally decapitated. The combined efforts of the Agency's Assets/Medical Unit are on ground working alongside LNSC, Nigeria Police, FRSC and LASTMA to ease vehicular movement and ensure a swift recovery of the accidented truck. Recovery operation ongoing.''
Earlier, Lagos State Traffic Management Authority (LASTMA) tweeted about the incident on its handle.
"A fatal accident involving a loaded trailer going into Ikorodu that skidded off the main carriageway to collide with a high capacity bus on the BRT corridor," the tweet read.
LASTMA added that, casualties have been taken to the hospital. Movement in and out of Ikorodu is heavy due to onlookers. Effort is on for the recovery.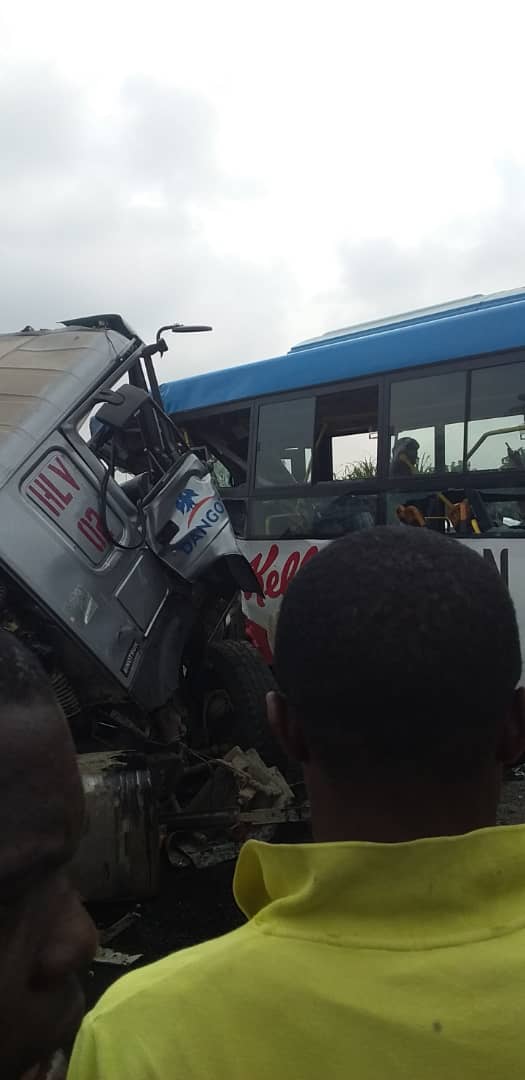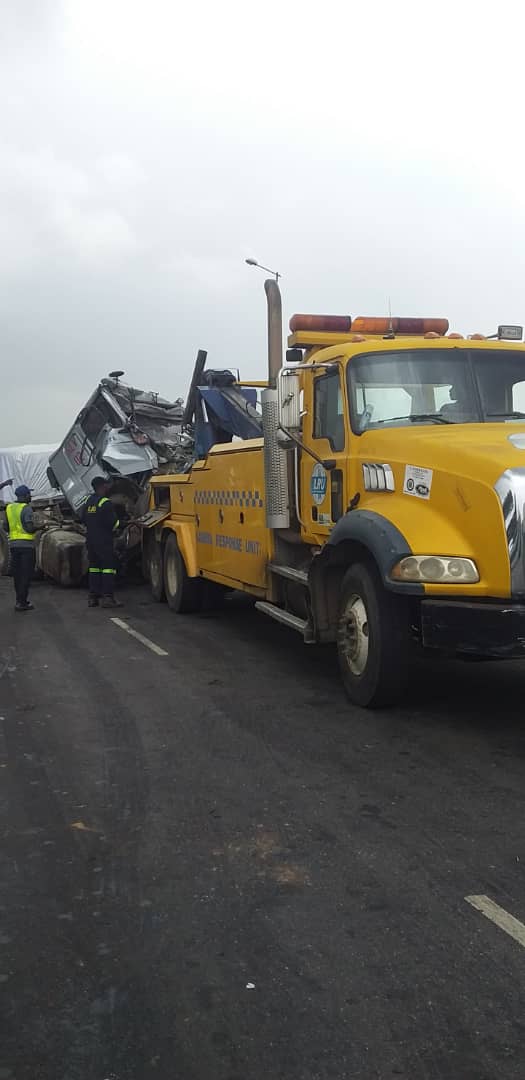 Photo Credit: LASTMA