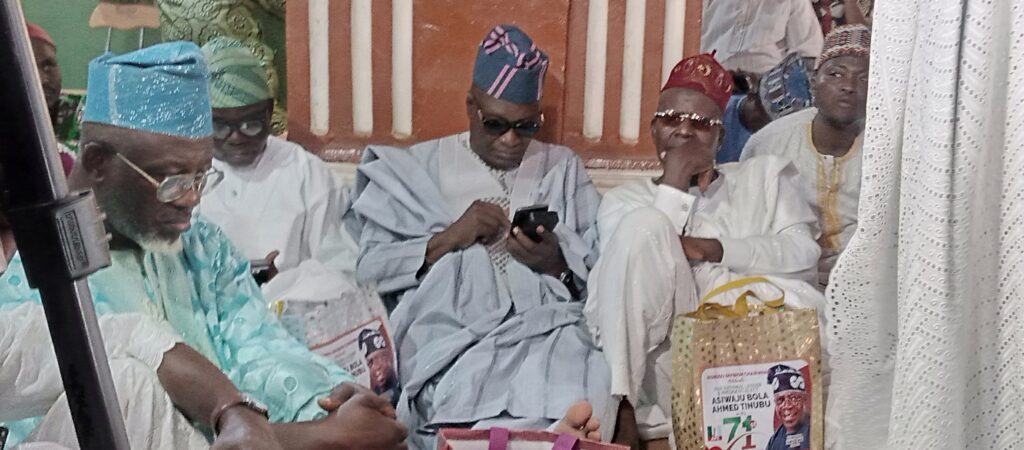 Though Nigeria's President-Elect, Asiwaju Bola Ahmed Tinubu is in far away Saudi Arabia performing the lesser Hajj, his numerous followers and party members in Ikorodu have hosted a Special Prayer Session on his behalf, in commemoration of his 71st Birthday.
The Special Islamic prayer which took place at the Ikorodu Central Mosque, Obun Ale was well attended by Local Government Chairmen and party Chieftains across Ikorodu Division.
Speaking on the essence of the special prayers, The Executive Chairman of Ikorodu Local Government and Chief Host of the event noted that the prayer was meant to appreciate God for the victory of Asiwaju Bola Ahmed Tinubu at the polls and an opportunity to offer special thanksgiving to God for adding a new year unto him.
He also personally requested on behalf of his colleagues from the other Local Government Areas for special prayers for a successful inauguration of Asiwaju on 29th May.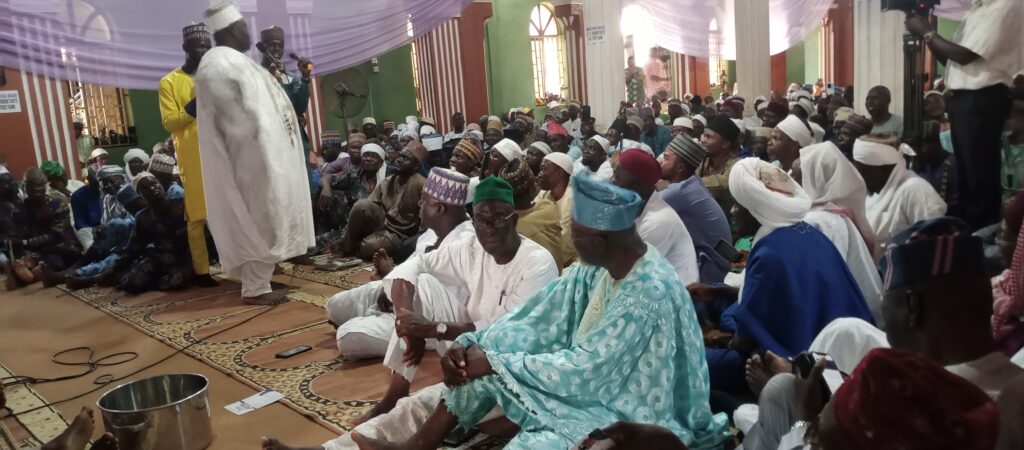 Adeshina also requested for special prayers for the wife of the President-Elect, Senator Oluremi Tinubu, who he described as a great pillar behind Asiwaju's many successes.
Adeshina said, 'we need to raise three prayer points for or mentor, Asiwaju Bola Ahmed Tinubu. Let's pray that the transition process would be smooth and successful, that God will grant him sound health to rule Nigeria and finally, that God will uphold and strengthen his wife who is responsibility for providing all the food and logistics for this special prayers. She is a good wife, he said.
'This prayers are very important because Asiwaju is responsible for the creation of new local council development areas which has not brought development closer to the people.
A former Commissioner for Agriculture and Chieftain of the Ikorodu Division APC, Asipa Kaoli Olusanya corroborated Adeshina, by stressing that God has been kind to Asiwaju Tinubu by making his life-long ambition to rule Nigeria a reality.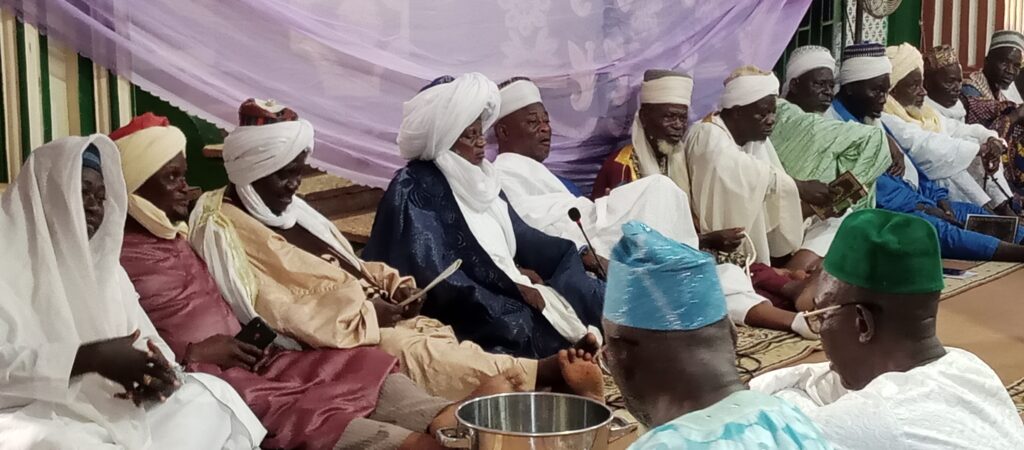 Kaoli Olusanya eulogised Tinubu for his political tenacity and visionary leadership.
He also commended Asiwaju's decision to dedicate his 71st birthday anniversary for thanksgiving prayers, stating that he needs the prayers above all things at this crucial time.
According to Kaoli, 'Asiwaju's birthday special prayers and thanksgiving can be likened to what Prophet Sulaiman otherwise known as King Solomon did in the Bible. We pray that the same God that supplied Prophet Sulaiman with excellent wisdom will do much more for Tinubu'.
He concluded by assuring the gathering that God will use Tinubu to bring permanent reprieve to millions of Nigerians who are currently undergoing harsh economic conditions occasioned by unfriendly government policies.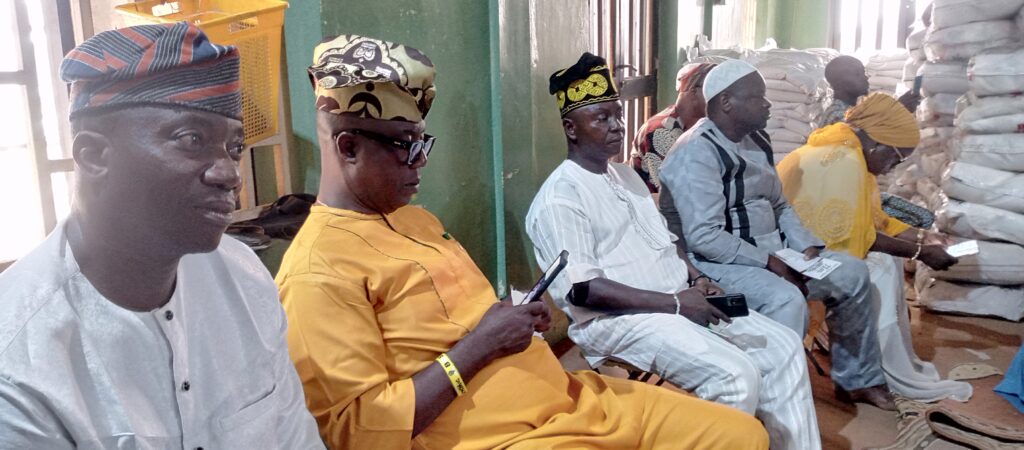 Prince Lanre Balogun, a former Commissioner for Rural Development under Tinubu also noted that the leadership of Nigeria is a very sensitive role that required great leadership wisdom, hence requesting the congregant to pray for his successful tenure of office.
He added that they should also pray for him to remember the Yoruba race, particularly Ikorodu Division during his presidency.

Earlier in his brief exhortation, Sheikh Imam Abdul-Rasheed Olodo charged the political class to work for the interest of the masses.
Olodo further eulogized Asiwaju's leadership virtues, describing him as an outstanding political leader, who has touched many lives across ethnic and religious lines.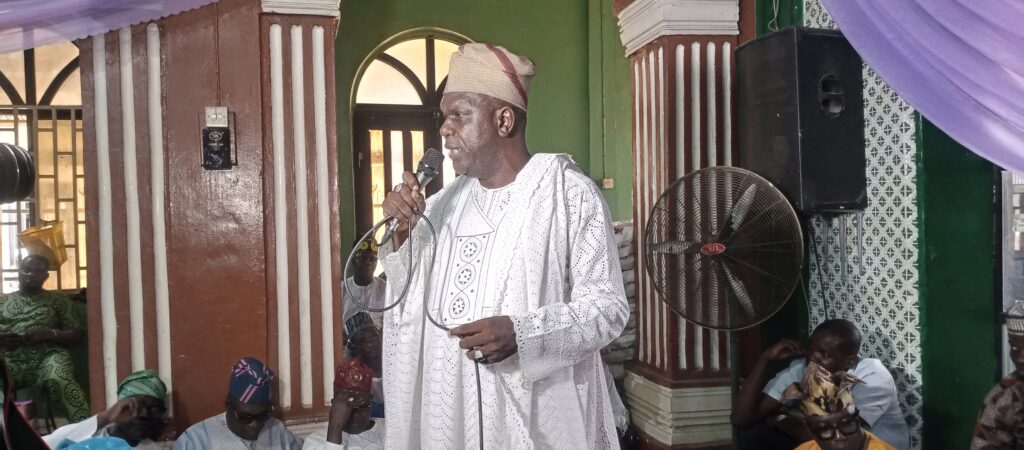 He however admonished Asiwaju to represent the Yoruba race well in his presidency.
He equally solicited for support for the promotion of Islamic Education among the Muslim Umahs.
The prayer session was graced by The Executive Chairmen of Ijede, Igbogbo-Bayeku and Ikorodu North LCDAs, namely Hon Motunrayo Gbadebo-Alogba, Hon Sesan Daini and Hon Adeola Adebisi Banjo.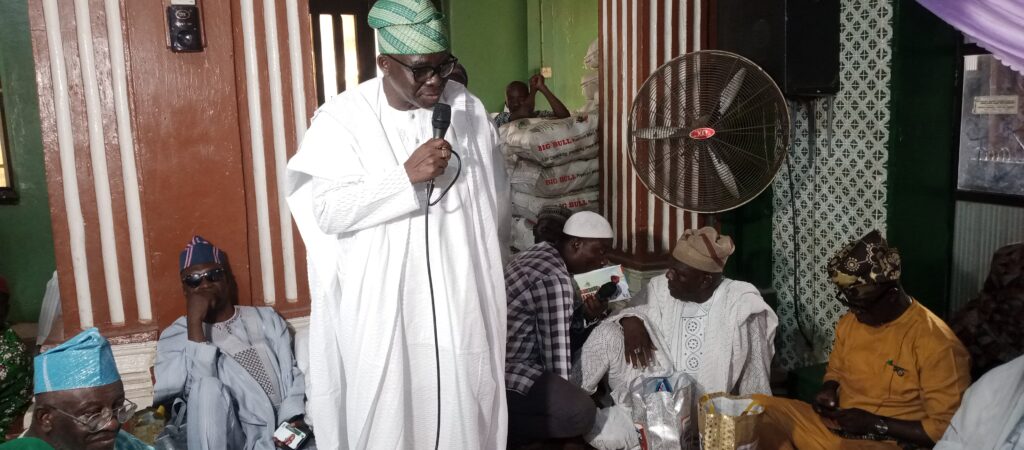 Others were a former Chairman of Ikorodu Local Government, Alh Waheed Owokodu, Chairman, APC Ikorodu Central, Hon Waheed Animashaun, SLG Ikorodu Local Government, Hon Lateef Afinnih, Councillors and many party members across the Division.