The educational sector of Lagos East Senatorial district is set to receive a major boost. This is courtesy of a strategic partnership between the Senator representing the zone, Senator Tokunbo Abiru and Lagos State Universal Basic Education Board (LASUBEB).
The synergy was consummated on Friday, 19th February when permanent board members of the LASUBEB paid a courtesy visit to the Senator in his constituency office in Ikorodu.
In his welcome address, Abiru thanked the visiting board members for the visit. He also asked the board of LASUBEB for initiating the visit.
"It is very rare privilege and honour for myself and my Constituency Team to play host to members of the board of SUBEB and sharing your aspiration in terms of education enhancement with us, and interestingly, what we have found in our interaction with them is that, we see a board that is comprised of highly cerebral team of dedicated and committed Lagosians who are actually championing the course of education in our dear State and we are very comfortable with the caliber of people who are championing this course," Abiru said.
Abiru also used the opportunity to unveil some of his plans for the educational development of the Lagos East to the board members, requesting for their support in advance for the successful implementation of the plans.
The Senator equally praised the decision of the Lagos State governor, Mr Babatunde Sanwo-Olu for selecting a team of highly intelligent professionals from across Lagos State into the current LASUBEB Board, expressing confidence that Lagos State basic education was set to witness a positive shift under the present board of LASUBEB.
Responding on behalf of his team, Hon Wahab Alawiye-King, the Executive Chairman of LASUBEB appreciated the Senator for hosting his team. He however, requested for a strategic partnership with Senator Abiru, particularly in the area of policy formulation, zonal intervention projects and facilitation of federal government educational projects to the State.
Alawiye-King also stressed that, while the incumbent Lagos State Government under the dynamic leadership of Mr Babajide Sanwo-Olu has been doing tremendously well in supporting the development of education in the State, the demands of the education sector was bigger than what the State government alone could do, hence the need for a strategic partnership with federal legislatures like Senator Tukunbo Abiru.
The visit climaxed with the presentation of a Congratulatory Letter and LASUBEB Branded Gifts to Senator Abiru to commemorate the visit.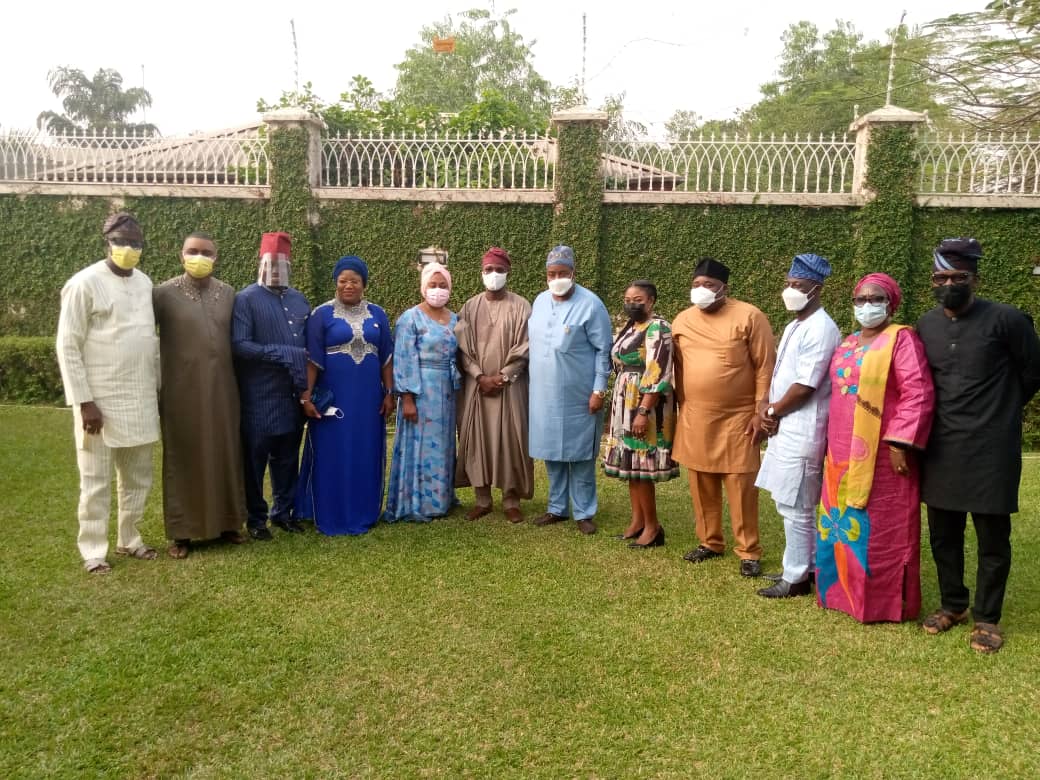 Senator Tokunbo Abiru in a group photograph with LASUBEB Members and TACT Constituency Team