Over 4, 500 indigent and vulnerable families and about 1, 000 communities across Ikorodu Division have benefited from the Covid-19 food relief package distributed by Hon Babajimi Benson, two-term federal lawmaker, representing Ikorodu federal constituency at the federal house of representatives, Abuja.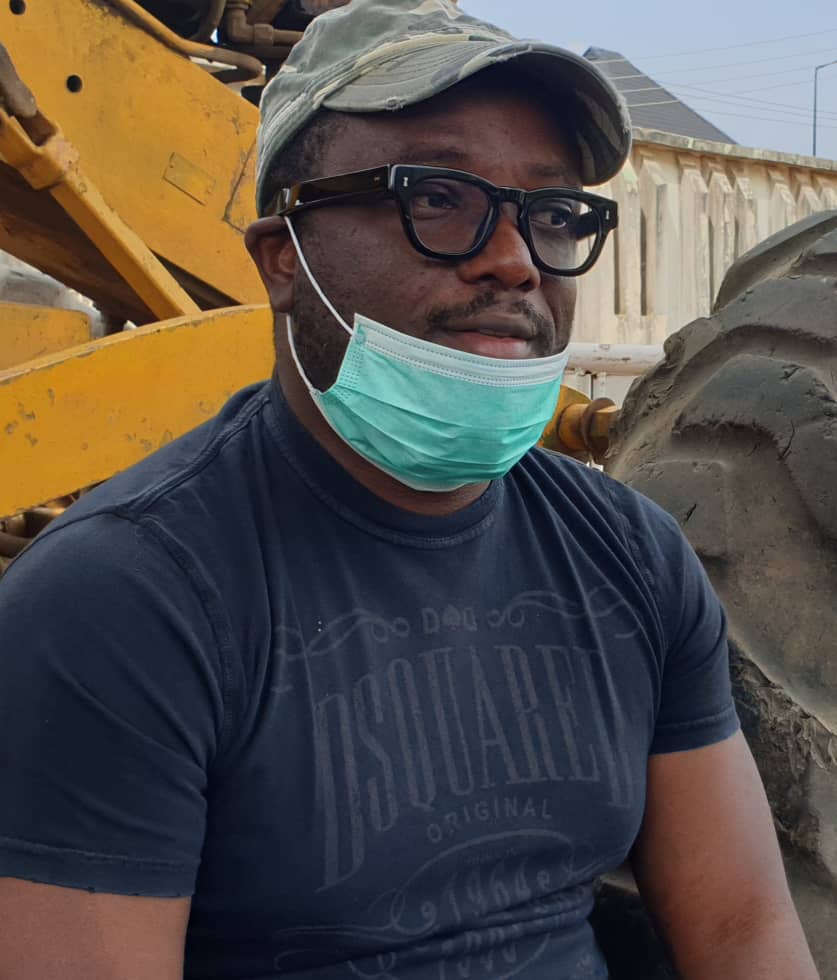 The visibly elated representatives of Ikorodu Division's six (6) CDCs and 1,000 CDAs were full of prayers and encomiums for Hon Benson for his passion for service, caring disposition and sensitivity to the plight of the vulnerable and indigents among his constituents.
Ikorodu Oga Radio had a chat with representatives of some of tye communities and they all prayed for the lawmaker and spoke glowingly of his gesture.
'Infact, we are happy with this kind gesture from our federal representative. We were not expecting this but, it is highly commendable. He has done very well and God will continue to help him', remarked, Mr Ibrahim Sanni, Zonal Chairman, Igbogbo-Baiyeku LCDA CDC Zone 8.
Speaking in the same vein, Mrs Funke Awoyemi, Chairperson, Itedo Oluwa CDA Igbogbo-Baiyeku LCDA noted that, 'It has been a regular thing, it is not unexpected but it is just one big way of showing love. Honourable Jimi Benson has been a wow.  He has been touching lives and he has been meeting needs of people particularly the downtrodden. He has done much more because this one has a very big extension. He has touched so many lives this time around I am very happy I am part of this. I am happy to know that there is still someone like him on this planet earth I am happy with what he is doing and I pray for him that the Lord will continue to bless him, even on behalf of the so many mouths he is feeding we say thank you to him' she said.
'Actually, Hon Jimi Benson Hon Jimi Benson has always been showing love to his constituency. This is not the first time. We are happy and we pray that God continue to bless him. I also want to advise other politicians to emulate his good gesture and kindness', stated Mr I.B Raheem, CDC Chairman, Ikorodu West LCDA.
The distribution of the relief packs is coming on the heels of hunger and other negative effects of the on-going lockdown of the State, as directed by the President, Muhammed Buhari.
Speaking with Ikorodu Oga Radio, Hon Benson explained the rationale behind the gesture.
'We are bringing relief to the very vulnerable ones. We are trying to make this lockdown which we all have experienced, we are trying to make it as comfortable as possible. We are trying to reach out to as many people who are vulnerable to give them some form of relief at this critical time', he noted.
'We are using the CDC structures by going through the CDAs. The CDA Chairmen will nominate 5 people within their CDA that are vulnerable, we do that throughout Ikorodu Division and we have over 1,000 CDAs', he added.
Similarly, DG I-Care Foundation, Mayor Deen Sanwoola explained what made this particular food relief package different from previous I-Care Food Bank.
'This is different from the food distribution that we do every month by the I-Care food bank. This one is a special edition for the Covid-19 lockdown and we needed people to at least have a good Easter celebration. That was why we allow the distribution exercise to coincide with Easter Sunday'.
'We are distributing a total of 4,500 to each CDA in Ikorodu, but we are only giving to CDAs that have sent us names of five recipients ahead of today, if we did not receive a name from a CDA Chairman of people that are less privileged in their area(because they know them more than we do), they've been able to give us five names prior to the distribution and we have the list. For each CDA there is a letter that goes with it, these are the people you must give it to in your community, so when they get it, they give it to those people.
In no way should they (1) Redistribute
(2) Give it to multiple people.
In a CDA they may have 60 houses, we don't really care, we only care for five families and those are who those packs are for because there is no way we can cover the entire CDAs then we are good because if five people can get relieved per CDA, I think we've tried', Deen submitted.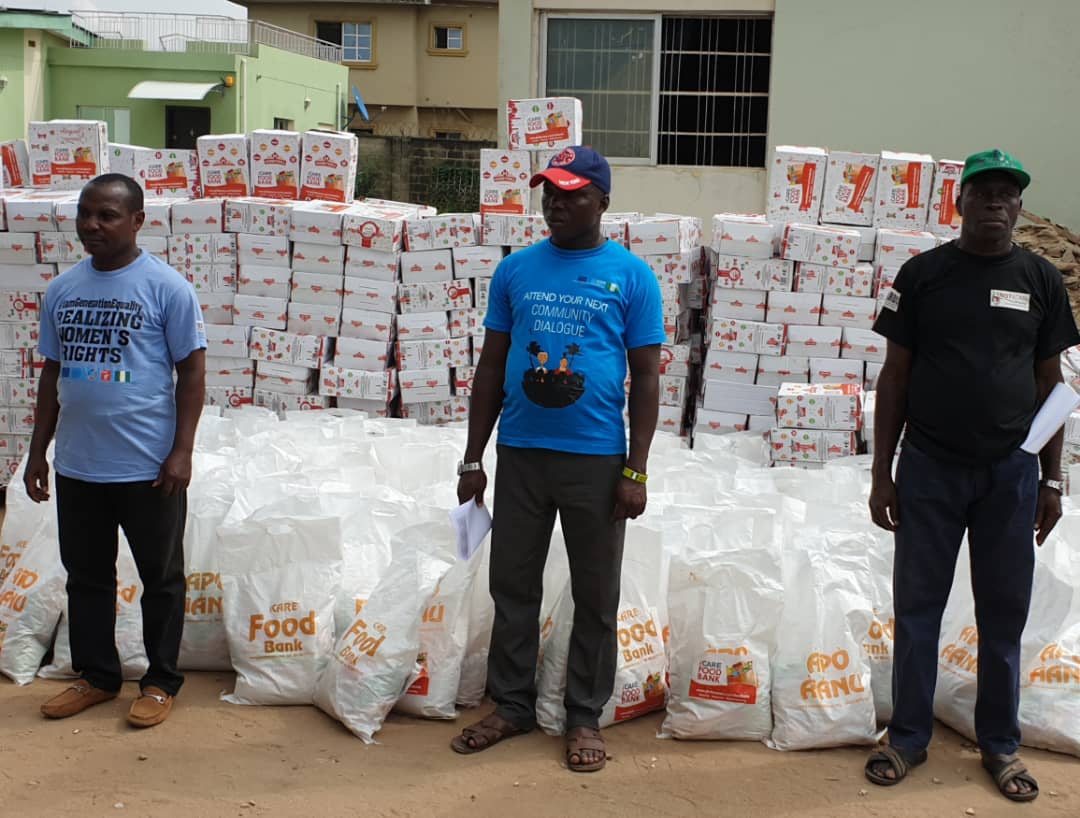 Investigations by Ikorodu Oga Radio revealed that, each of the food pack contains spaghetti, macaroni, wheat, semovita and the likes. There are some packs that has rice also and other fod items.
While Hon Jimi Benson's gesture has been widely described as timely and commendable, distribution of free food packs seems to have become a regular practice of the unassuming lawmaker, whose Apo Aanu (Bag of Mercy) have been running since 2015, with over 50, 000 households as beneficiaries.