Barely three months to the 2022 general elections, chieftains and members of the ruling All Progressives Congress (APC) have continued to mobilize support for the party's candidates across all levels.
The latest mobilization effort is coming from the Director-General of the Lagos State Sport commission, Hon Toyin Gafar, a.k.a Bolowotan who has unveiled the Renewed Hope Football Challenge to garner support for the APC candidates in the general elections.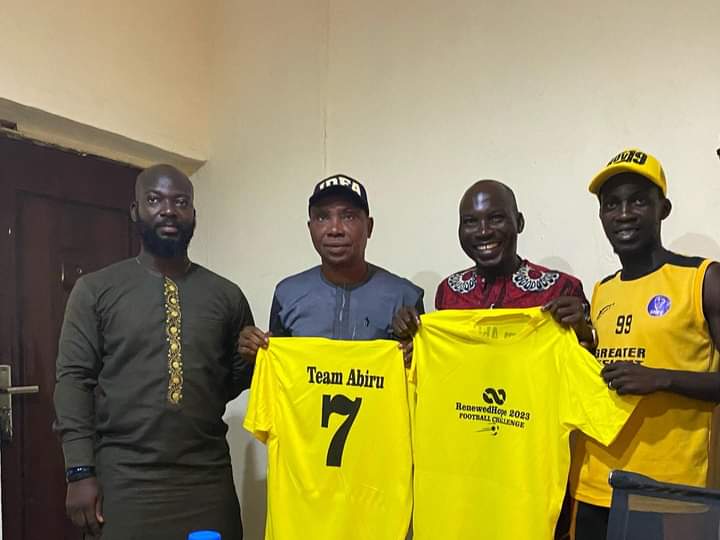 Bolowotan, who is the proprietor of the Ikorodu City FC was also an aspirant for the Lagos State House of Assembly Ikorodu Constituency 1 seat in the recent APC primary.
Hon Gafar announced the football challenge through his verified social media handle on Friday.
The football challenge which is named after his campaign slogan, 'Renewed Hope' also tallies with the campaign theme of the APC Presidential Candidate, Asiwaju Bola Ahmed Tinubu.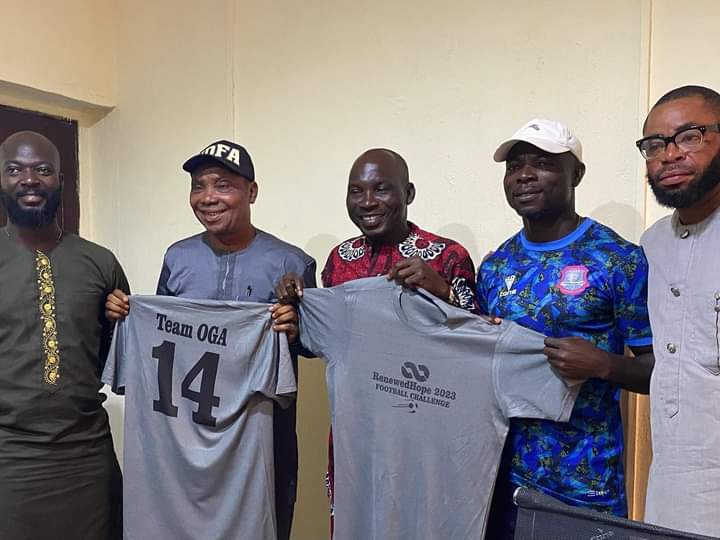 According to the statement, the football competition will feature Teams representing the APC Presidential Candidate, Asiwaju Bola Ahmed Tinubu, Lagos APC Governorship candidate, Mr Babajide Sanwo-olu and Lagos East APC Senatorial candidate, Senator Tokunbo Abiru, FCA.
Other teams that will compete in the league are Team JB, representing APC House of Reps candidate, Hon Babajimi Benson, Team OGA, representing Hon Ogunleye, Gbolahan Adetokunbo, APC House of Assembly candidate, Ikorodu Constituency 1 and Team AMA, representing Hon Aro Moshood Abiodun, candidate of the APC for Ikorodu Constituency 2 House of Assembly seat.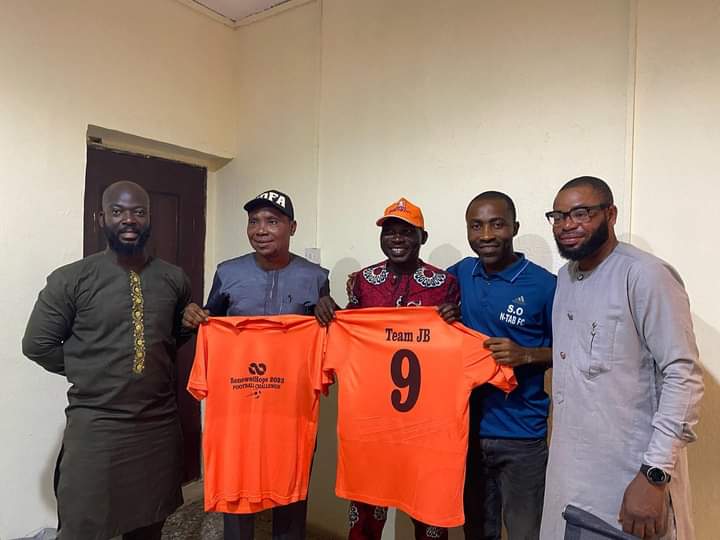 Read his statement below;
Moments ago, we unveiled jerseys for the RenewedHope 2023 Football Challenge in Ikorodu.

The six competing teams have been named after our candidates at the All Progressives Congress from the Presidency, State, National Assembly and our LAHA candidates.
Team BAT, Team Sanwo-Olu, Team Abiru, Team JB, Team OGA and Team AMA will be competing against one another in this league format competition which would be played on Sundays in Ikorodu.

The goal is to engage young people using football as a tool against vices as we proceed on our party's campaign ahead of next year's election.