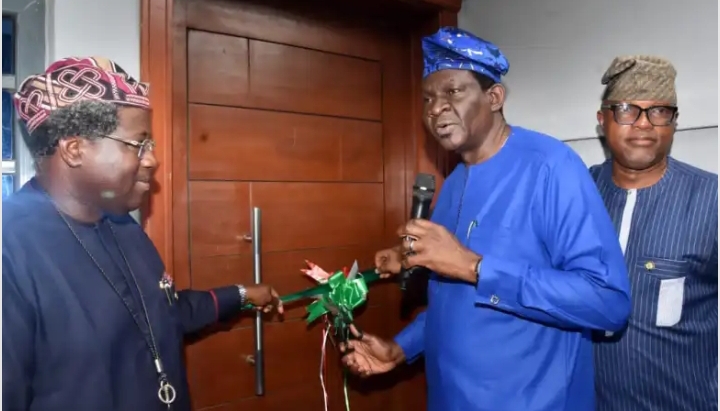 Lagos State Planning and Environmental Monitoring Authority (LASPEMA) has opened a new Head Office at Adeniyi Jones, Ikeja, in line with the ongoing reform of the regulatory body.
The Commissioner for Physical Planning and Urban Development, Engr. Tayo Bamgbose-Martins, who spoke during the formal handover of the office on Tuesday, said that the development represents an important milestone for the agency and served as a testament to the many successes recorded by the administration of Mr. Babajide Sanwo-Olu in Lagos State.
He said that the agency, through the support of the State Government, had been able to surmount challenges militating against the effective execution of its mandate.
He disclosed further that the location of the office in the heart of Ikeja, the State capital, would make public access to the agency a lot easier.
He commended eTranzact for its worthy partnership in easing the task of LASPEMA through digital solutions that would enhance the management of setbacks in Lagos State.
Earlier, the General Manager of LASPEMA, Tpl. Daisi Oso said that the agency's new office is strategically located in the serene environment of Adeniyi Jones Avenue, Ikeja, and equipped with modern gadgets to ensure better service delivery to the public.