The Apex leader of Ikorodu Constituency 2 and member of the Lagos State Governor's Advisory Committee, Asiwaju Olorunfunmi Bashorun has publicly endorsed the incumbent, Hon. Nurudeen Saka Solaja, for a third term in office, ahead of the APC primary election slated for 22nd May.
In a chat with Ikorodu Oga Radio, the Former Secretary to the Lagos State Government, Asiwaju Olorunfunmi Reuben Basorun adduced two reasons for his caucus's action.
First, according to the eloquent octogenarian was that, the instruction from the party was that all aspirants irrespective of number of terms in office should go and test their popularity at the primary, adding that constituency 2 has been cheated for 23years in clinching a single principal position in Lagos state saying it is time to change the narrative in the interest of our constituency which is greater than any individual's interest.
"The party directive is that we should not prevent nobody from contesting at the primary, if the people wants him or not, let him go and face the primary", he said.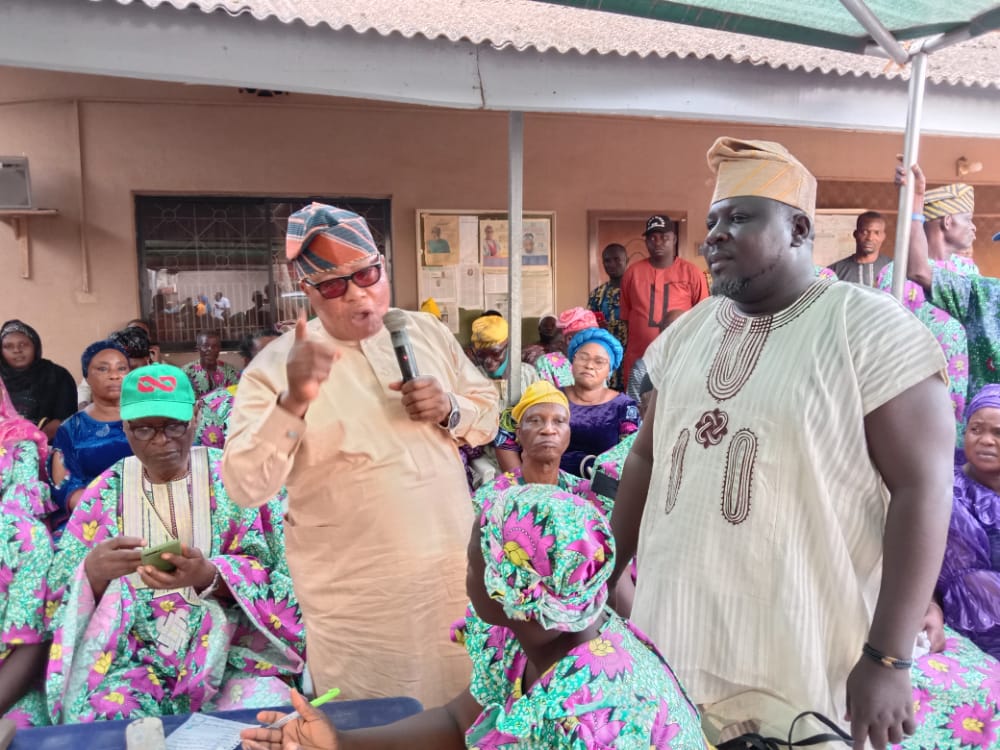 "Also since assumption of democracy, Ikorodu Constituency II since 1999 has not benefitted any of the seven principal offices in the Lagos State House of Assembly and we want the incumbent state lawmaker to be part of the principal officers so that more dividends of democracy will come to the doorsteps of our constituency". Basorun averred.
The Legal Luminary cum politician emphasised further that what informed his decision to support NS Solaja was because they claimed he did not perform at all. l can attest to his landmark achievements with strong footings in three(3) local governments (Igbogbo, ijede, and Imota LCDAs) that made up Ikorodu constituency 2.
"NS creditably perform well on roads upgrades across the 13wards yearly, state facilitated full reconstruction of roads, education, youth and women empowerment, social amenities, human-capital development, industrialization of Ikorodu constituency II by extension Ikorodu division, employment, and others.
"For me as a constituency that is just growing with population explosion, our base is in dire need of sporadic development and experienced state legislator that would be part of the principal officers of the next 10th Assembly.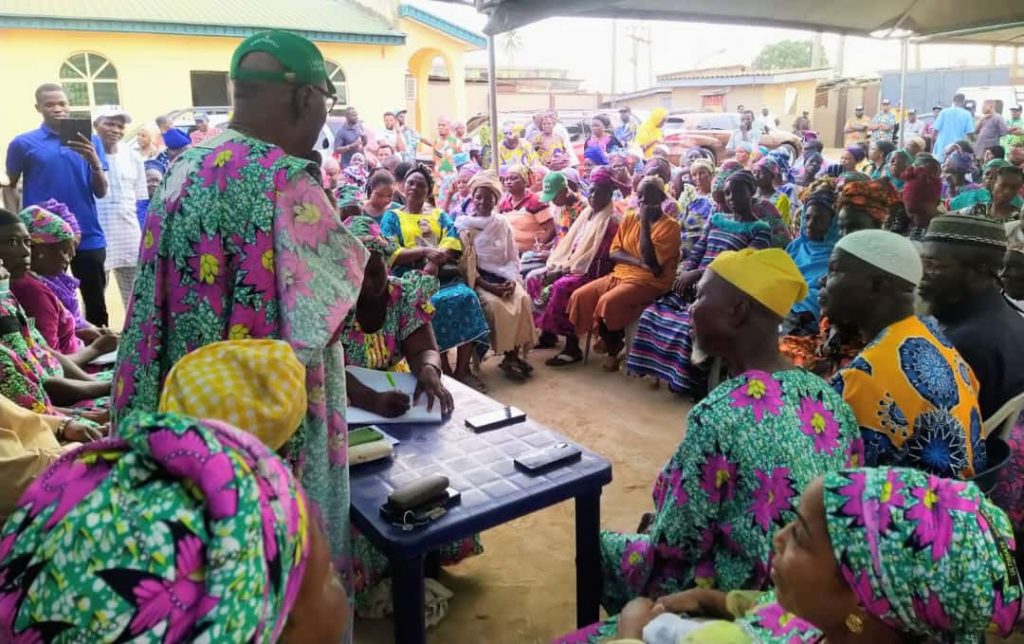 "NS deserves our support to return and attract more meaningful development to Ikorodu constituency 2" Basorun stated.
Asiwaju Olorunfunmi Basorun noted this while addressing political stakeholders and delegates at the general meeting of his political group held at his official residence in Igbogbo when he openly declared and endorsed the National leader of APC, Asiwaju Bola Ahmed Tinubu for President of the Federal Republic of Nigeria, Sanwoolu, Abiru, JB, and NS Solaja for another term in office.
In a carnival like political rally well attended by party faithfuls, and leaders adorned with uniformed Ankara materials, The former SSG in a unanimous adoption further sought motion for the return of Hon Nurudeen Saka Solaja which enthusiastically moved by Mr. Emilola Benson from Ward C3, Youth Leader of Justice Forum in Igbogbo-Bayeku LCDA and was seconded by Aarebirin Yeye Alogba.
Hon Nurudeen Saka Solaja in his response appreciated Asiwaju Olorunfunmi Basorun, all the Apex leaders of Ikorodu division, APC stakeholders in Asiwaju Basorun's political group and delegates for granting his aspiration a mass support to pick the return ticket of the party.
NS Solaja assured that he would continue all the good works that he has started with other related activities and consolidate on them.
Asiwaju Basorun equally xtrayed governance at the local council level, moved a motion for the entire house to pass a vote of confidence on Builder Olusesan Daini who he described as "as a performer, and administrator per excellence".
One of the staunched stakeholders of APC Caucus of Basorun in Igbogbo-baiyeku LCDA, Alhaja Akilo seconded the motion personally moved by the highly reverred Lagos state GAC Member for the re-election of Sholaja and it was unanimously endorsed by the APC Caucus with waves of hands and thunderous shouts of acceptance.