The camp of the ruling All Progressives Congress APC in Lagos State and particularly in Ikorodu Local Government has continued to swell with members of the opposition PDP decamping into the party.
The latest catch is the immediate past Vice Chairman of the opposition PDP in Lagos East and a former Senatorial Candidate of the defunct ….. in 2017, in person of Otunba Amid Kunle Oduborisha.
Oduborisha formally announced his return to the ruling APC at the official flag-off of the re-election campaign of Hon Jimi Benson, member representing Ikorodu Federal Constituency at the House of Reps on Saturday, 7th January, 2023.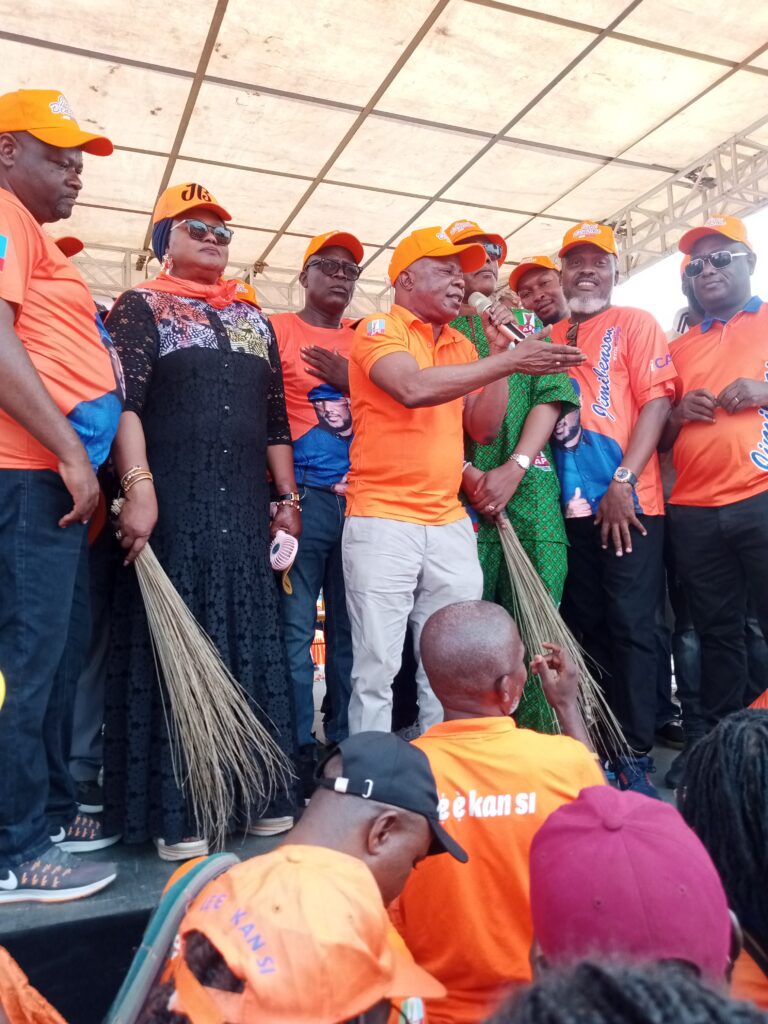 Speaking at the campaign flag-off, Oduborisha noted that he was back to the APC to support Asiwaju Bola Ahmed Tinubu who he referred to his good friend achieve his presidential ambition.
'I am back in APC a party I helped build since 1999. I am a part and parcel of the progressive party and I am back to support a very great friend of mine, Asiwaju Tinubu to achieve his presidential ambition. It is the turn of the South-
West and Asiwaju is the right person to make it happen', he said.
'let us ensure we deliver a minimum of 200 votes at all polling units in Ikorodu. If we can do this, it will be a walk-over for us to deliver at least four million votes for Tinubu in the forthcoming elections', he stated.
He further commended Asiwaju Tinubu's visionary leadership in the designing and development of the Lagos State development plan and in the creation of the Local Council Development Areas which has become a major development platform for Lagos State.
'He is a leader of all leaders. All the major development we now witness in Lagos are all part of Tinubu's visionary leadership footprint. I was part of the designing and planning of the robust new Lagos as seen in the Lekki Deep Sea Port and Dangote Refinery. He appointed me to develop the blueprint for LASEMA. He is a visionary leader', he added.
He also canvassed for massive support for the election of all APC candidates at the State and Federal levels in the forthcoming elections.
Oduborisha was formally received back into the APC fold.by the Director-General of the Sanwo-Olu Hamzat Campaign, Senator Ganiyu Olanrewaju Solomon (GOS) and was presented with the party's symbol of broom.