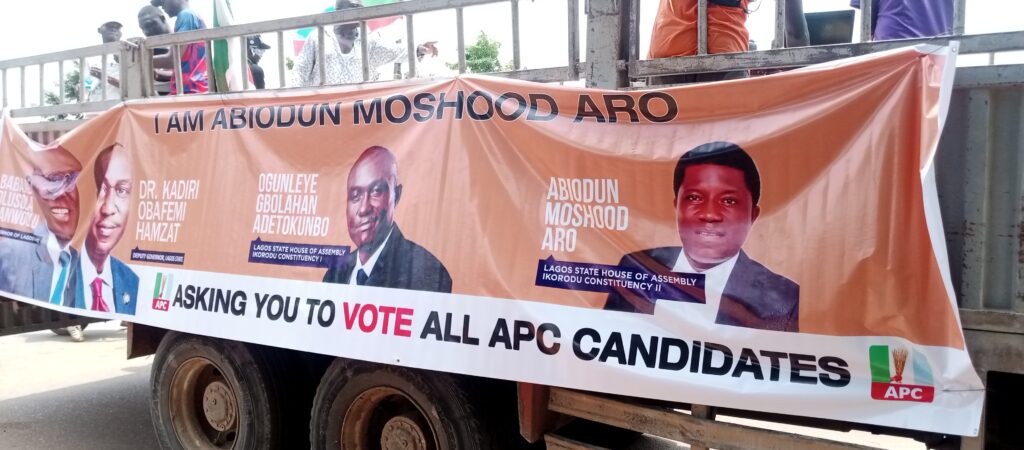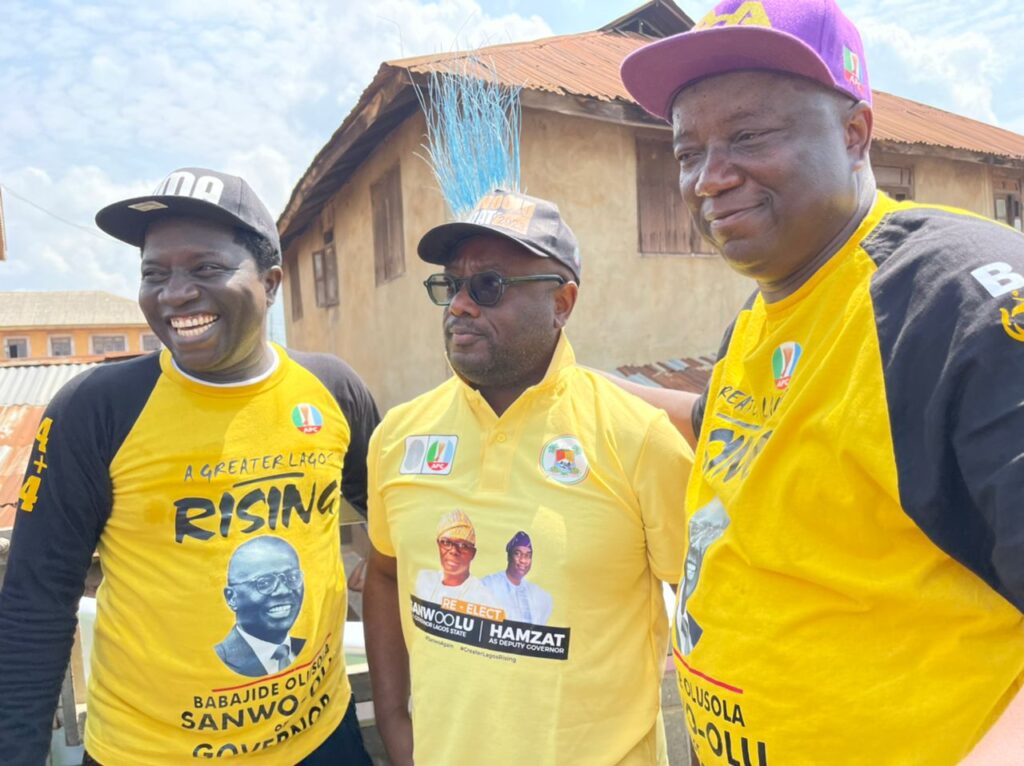 Less than 48 hours to the much-anticipated gubernatorial elections in Lagos State, the ruling party is not leaving any stone unturned to ensure massive victory for Governor Babajide Sanwo-Olu and other State House of Assembly candidates in the election.
For the second time in two weeks, the Ikorodu Division APC has staged a massive road show, aimed at creating last minute awareness for the party's candidates.
The road show which featured hundreds of vehicles was held simultaneously across the two Ikorodu Constituencies 1 and 2 six local Council areas.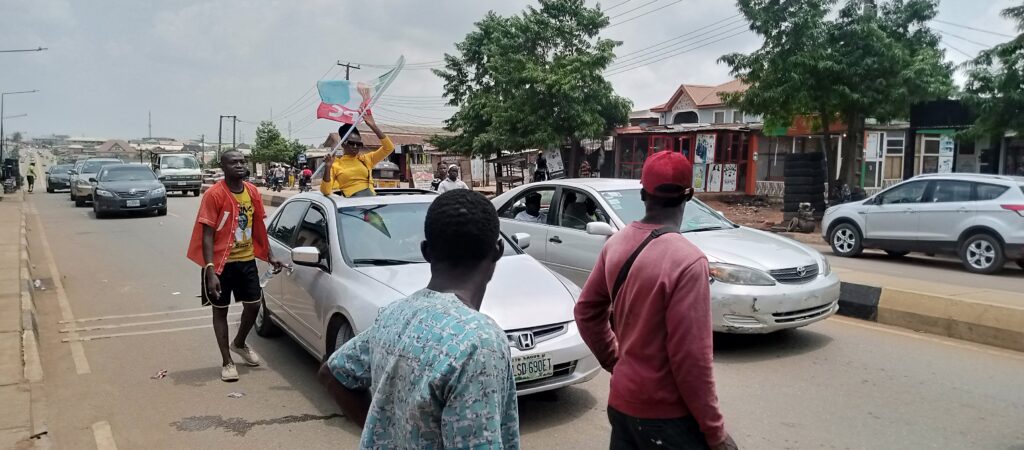 For Ikorodu Constituency 1, the road show kicked off few minutes past eleven in the morning from Ogolonto Bus Stop in Ikorodu West LCDA and moved to Lagos Road, Sabo-Itoikin, Awolowo road, Ota -ona down to Ladega and Ayangburen Road.
The team terminated its road show at the Ipakodo Ferry Terminal roundabout around 3:30pm where the convoy were entertained with sonorous songs by the DJ.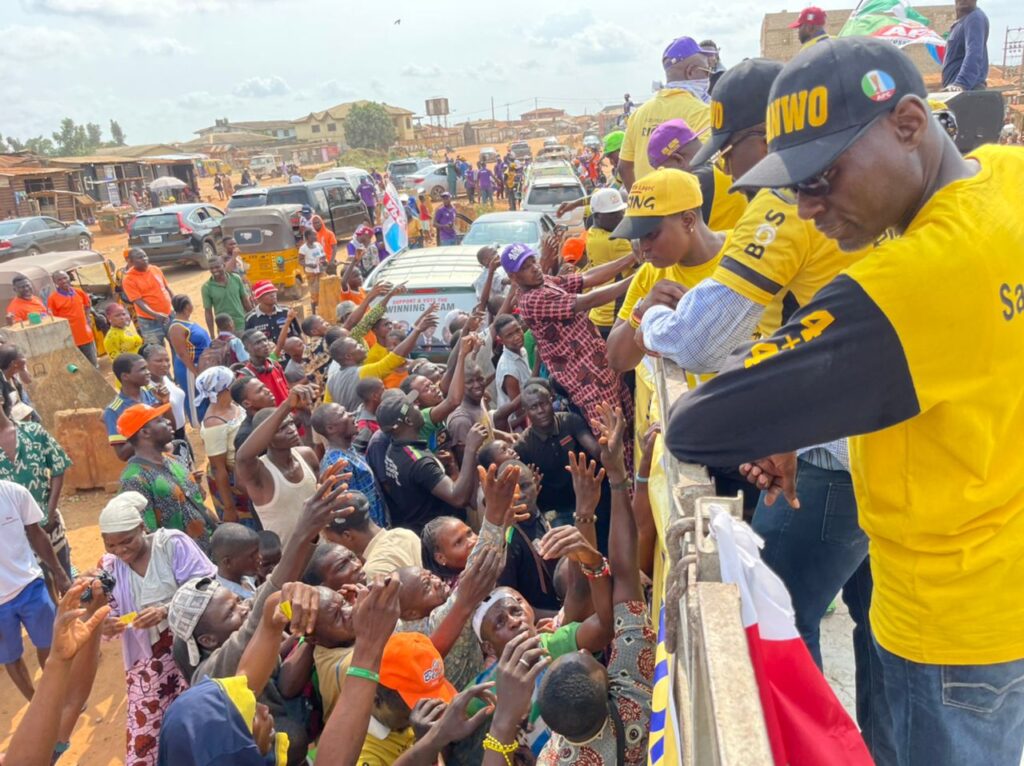 The entire neighborhood was lit up as residents, passersby and commuters joined the team in dancing. Party souvenirs was also distributed to residents who joined the party train.
Meanwhile, the Ikorodu Constituency 2 road show started from Imota in Imota LCDA to Ginti, Igbogbo-Baiyeku and Ijede LCDA. The team distributed branded APC souvenirs and gift items to residents and passersby along the way.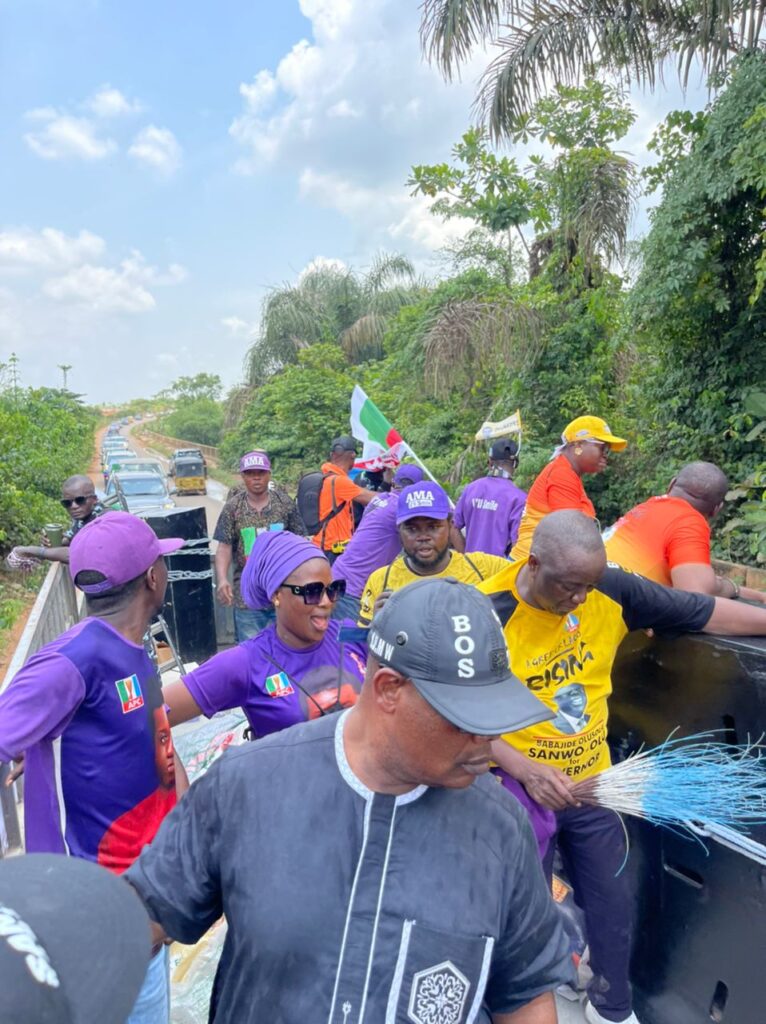 The road show was joined by the Apex Leader of the Ikorodu Division APC, Prince Abiodun Ogunleye, Commissioner for Transport, Dr Frederick Oladeinde, Party's House of Assembly candidates and a host of other political appointees.
Others in the convoys were, Executive Chairmen of local Governments/ LCDAs, Councilors, past and current political appointees and notable party faithfuls.