In compliance with the directive of the Lagos State Government for the enforcement of social distance among residents of Lagos state in all public places, commercial banks in Ikorodu have complied with this directive.
Ikorodu Oga Radio correspondent who visited some of the banks located around Ikorodu community observed full compliance to the State government order by management of the banks.
At most of the banks visited, customers were made to stay wide apart. Customers who have transactions within the banking hall were taken inside in groups of fives, before another batch were allowed entry.
Similar compliance level was observed at the ATM machines hitherto crowded by customers. Customers who want to transact business using the ATM machines were made to maintain a queue outside the ATM gallery, while they take turn in twos and threes to make their transactions.
In a chat with one of the bank's staff who pleaded anonymity, the banks were compelled to comply with the government directive as a way of complimenting the efforts of governments at all levels to curtail the spread of the dreaded corona virus disease.
Our source added that customers whose transactions can be done using bank mobile apps and other alternative online banking channels were turned back in order to reduce clustering of customers around the banking halls.
Meanwhile, it has been observed that many residents have been engaging in panic withdrawal of funds from the ATM across Ikorodu. Long queues of bank customers were seen in most of the banks, in an apparent panic withdrawal mood on Tuesday afternoon.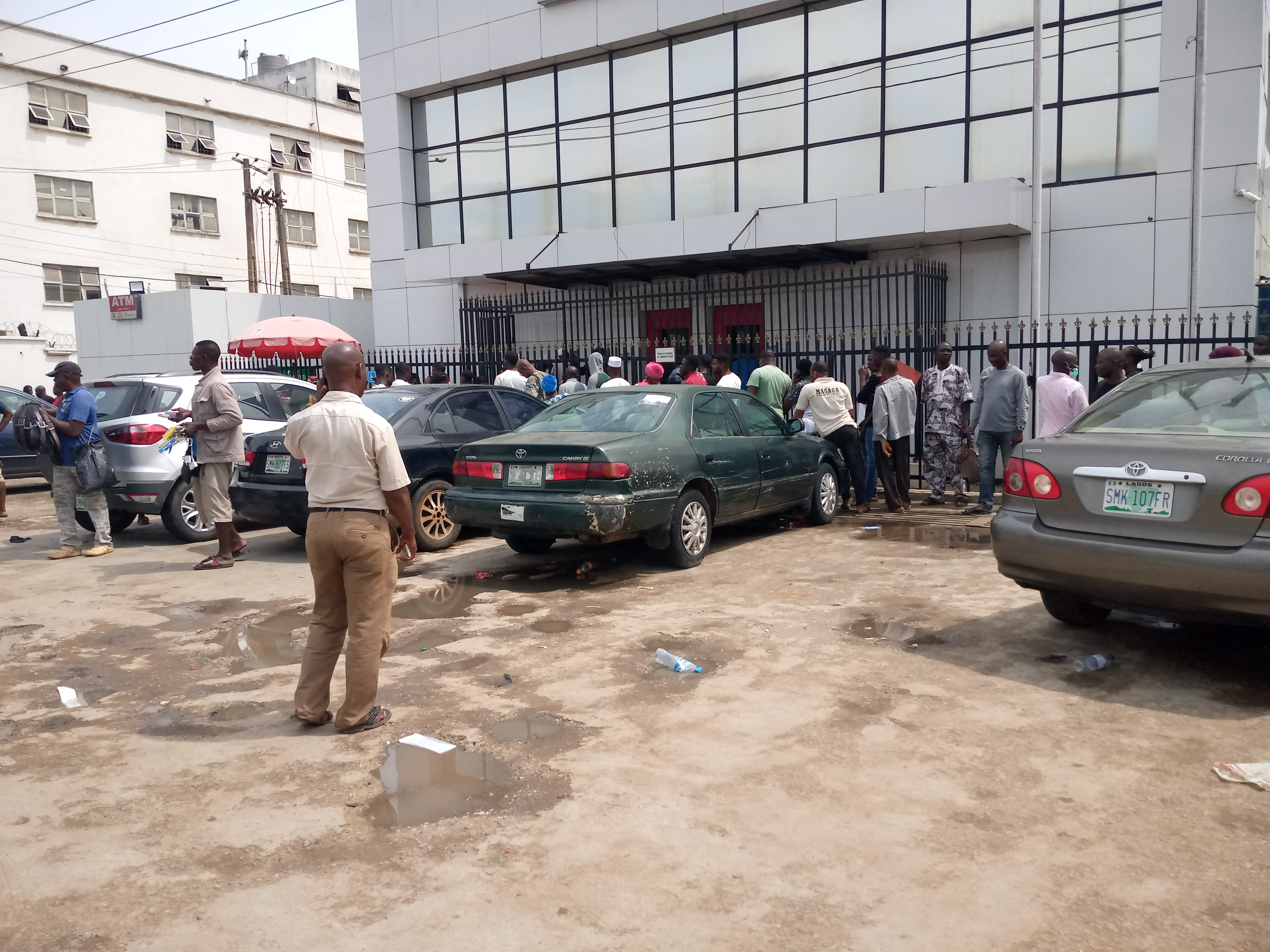 8