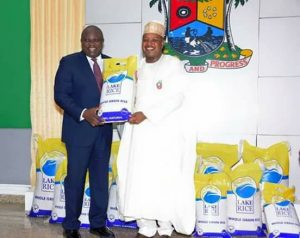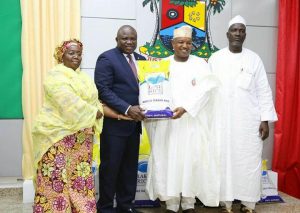 As the Christmas celebration draws close, the Lagos state government yesterday said it will commence the sales of the much awaited
The new sales points are said to super cede the previous ones earlier announced by the Special Adviser to the state Governor on Food Security, Mr. Sanni Okanlawan, who said the commodity will be made available at the 20 Local Government Areas, and 37 Local Council Development Areas.
The new locations areas follows: Lagos East; Ikorodu-Odogunyan Farm Service Centre, Epe -Temu Farm Service Centre; Eredo-Noforija Town Hall, Ibeju -Magbon; Alade High School; Maryland-Subeb Premises.
In Lagos West, there will be sales at; Agege-LSADA Complex/Farm Service Centre, Ojo -LAISA Office Agric Bus Stop, Mowo-Coconut House, Badagry-Town Farm Service Centre, Marina, Oshodi-Ikeja Grammar School, Bolade Lagos Central – Ajah at the Ministry of Agriculture Area Office. Lagos Island – Lagos State Traffic Management Authority, LASTMA, Office Adeniji/Freeman, Ajegunle-Alakoto Senior High School Tolu; Surulere -TESLIM Balogun Stadium. Yaba -Mobolaji Johnson Sports Centre, Rowe Park.
Okanlawan had said that sales of the rice would be made at all the 57 Local Government Areas and Local Council Development Areas in the state to ensure proper distribution. According to him, "Lake Rice is the acronym of both Lagos and Kebbi States joint product which will be out to the public on Dec. 15 at the rate of N13,000 per 50kg bag as it is already subsidized by the government.
The sale, earlier scheduled for December 15 at a cost at N13, 000 per 50 kg has been re-scheduled to commence today at some specific locations across the state. It was however gathered the late arrival of the rice was due to unexpected delay in production. However, a state official who preferred anonymity, told Vanguard that the price of the 50 kilogram bag of the rice has been reduced to N12, 000, against the earlier speculated N13, 000.