For the umpteenth time, the I-Care Food Bank of Hon Babajimi Benson, House of Reps member, Ikorodu Federal Constituency has again put smiles on the faces of indigent families across Ikorodu Division.
The food bank largesse which is open to indigent families, irrespective of religion, creed or party affiliation situated within the Constituency Office of the federal legislator played host to about 500 of these residents who came in their large numbers to receive their food portion.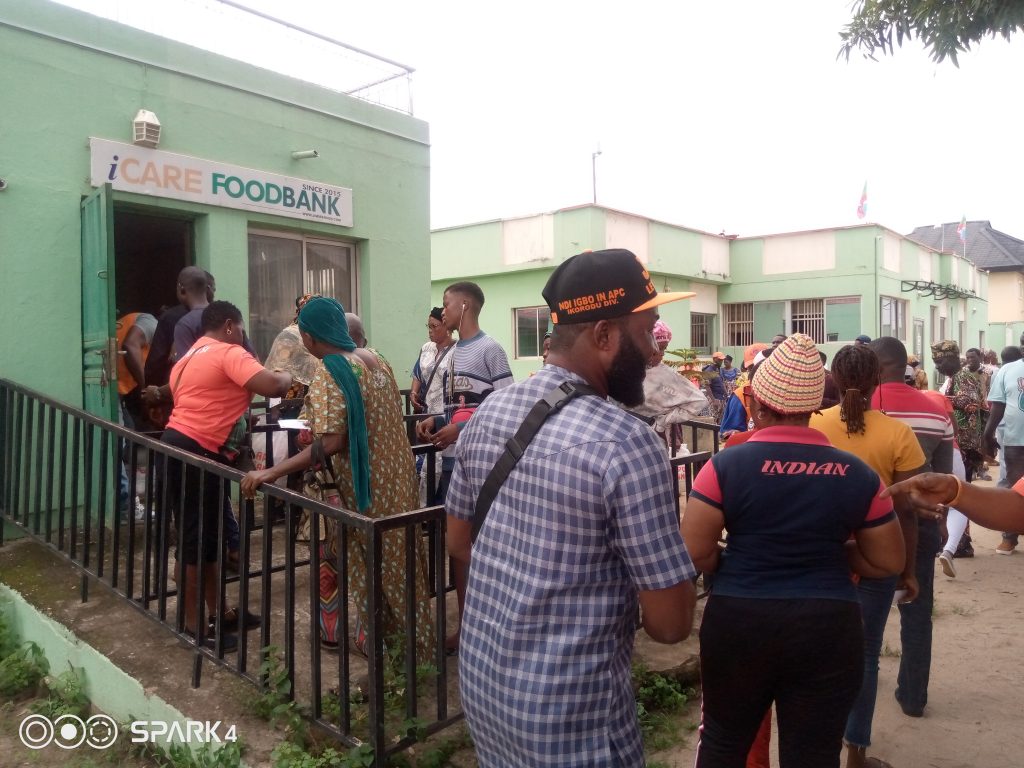 Speaking on the initiative, which is already running into its six years, Hon Benson noted that his desire to see people smile and ensure that no one goes to bed hungry among his constituents was the motive behind the monthly food bank outreach.
He also stressed that the initiative was his private project and is in no way sponsored through governnent support in any form.
Explaining the criteria used in selecting the beneficiaries, the Director-General of I-Care Foundation, Mayor Deen Sanwoola disclosed that they were nominated through religious bodies, CDAs, youth organisations, people living with disabilities and other stakeholders in the community who helps to identify these people.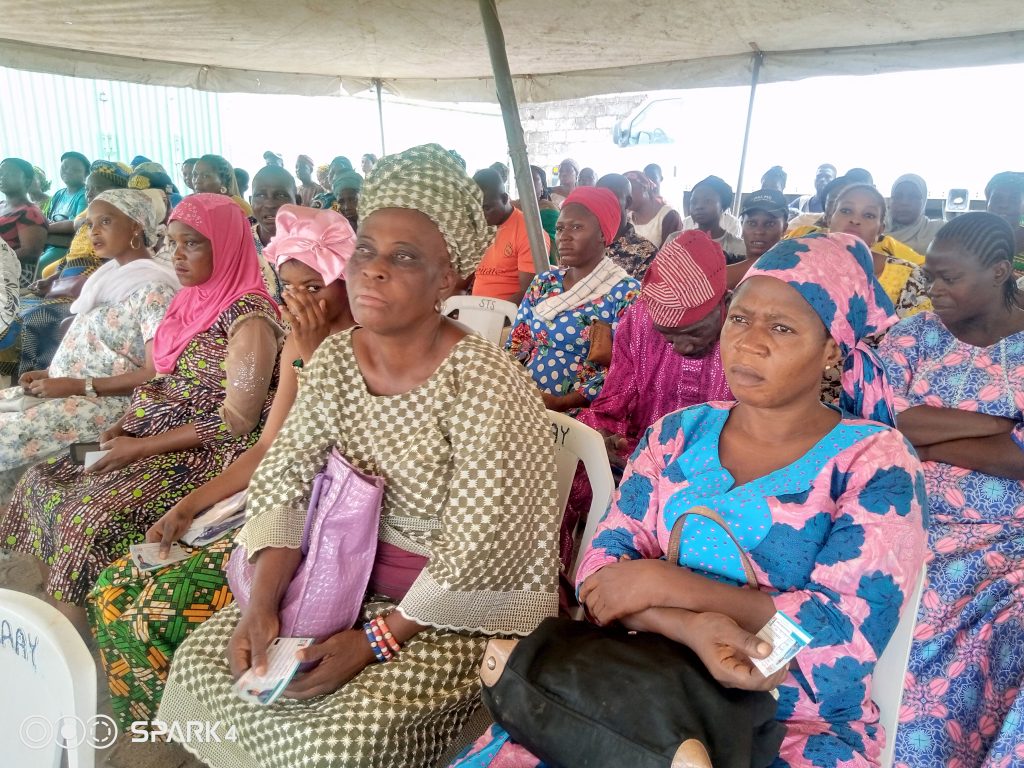 The visibly elated beneficiaries were full of thanks to the caring Ikorodu born federal legislator for his large heart.
It would be recalled that the I-Care Food Bank initiative was launched in 2016 in commemoration of the World Food Day and has been sustained since then.