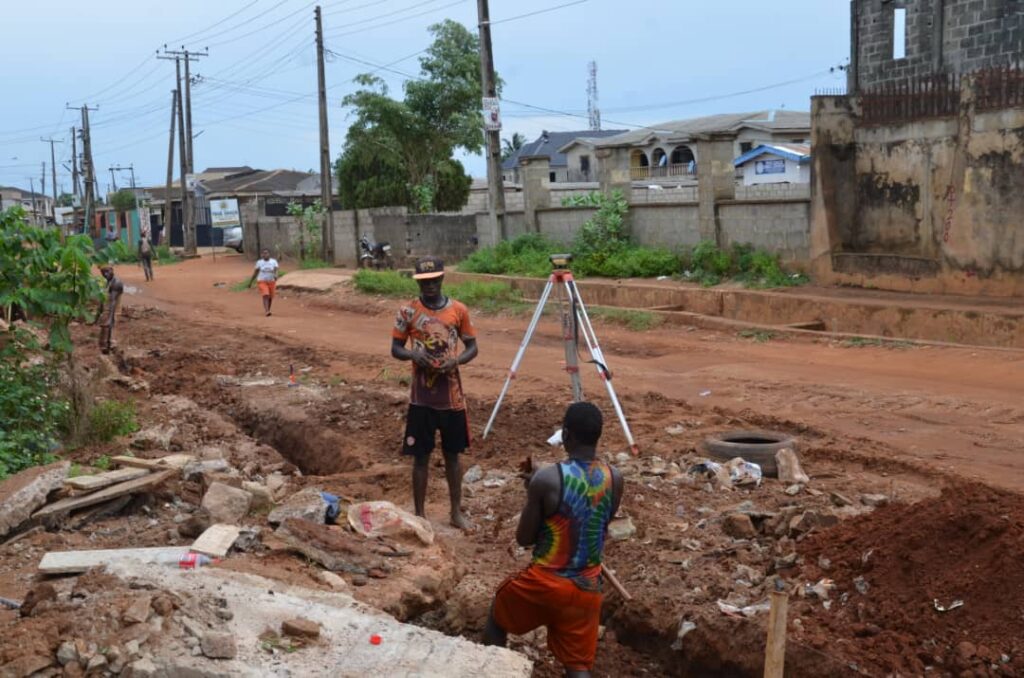 It was a day of encomiums and commendations from key stakeholders and community leaders across Igbogbo-Bayeku LCDA on Saturday, when Rep Member, Hon Babajimi Benson flagged off the construction of Akin Ogunlewe road in Igbogbo.
Former Minister for Works and GAC member, Senator Adeseye Ogunlewe in his remarks commended Hon Benson for his developmental strides across Ikorodu Division. He noted that, the good works of Hon Benson was partly responsible reason for the massive votes recorded during the last general elections in Ikorodu Division.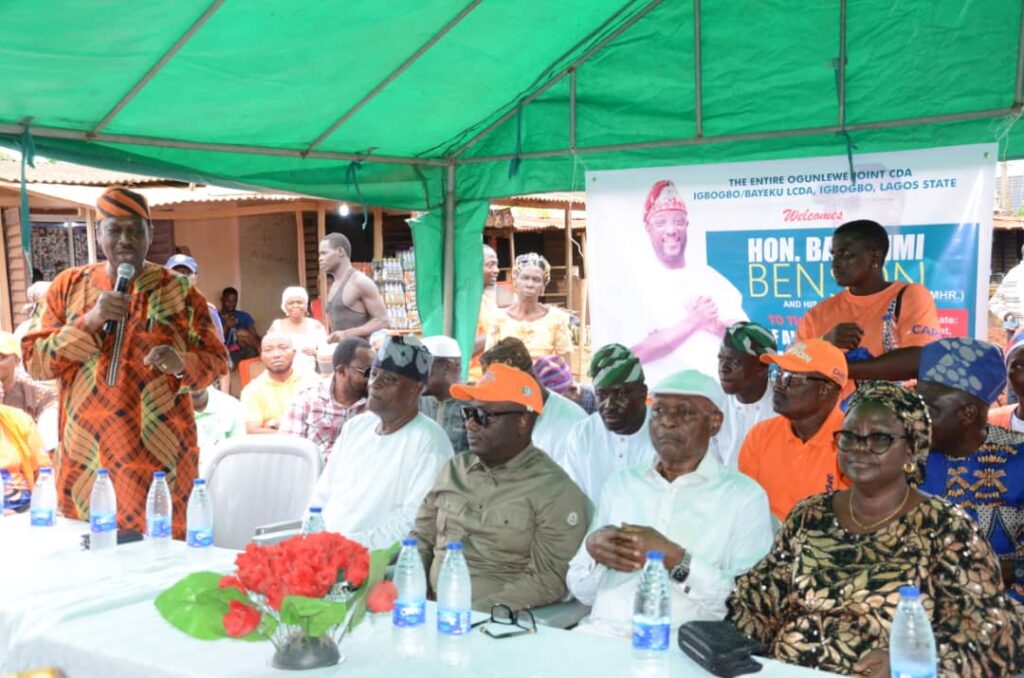 He also implored the Local Government Chairmen to compliment the efforts of the federal lawmaker by embarking on road projects to bring relief to residents.
Ikorodu Division APC Apex Leader and GAC member, Asiwaju Olorunfummi Bashorun equally appreciated Hon Benson for remembering the Akin Ogunlewe road, while also praying that God will continue to elevate him.
Bashorun also used the opportunity to make a special appeal to the Lagos State Government on the construction of Bola Ahmed Tinubu Way and Baiyeku Road both in Igbogbo-Bayeku LCDA.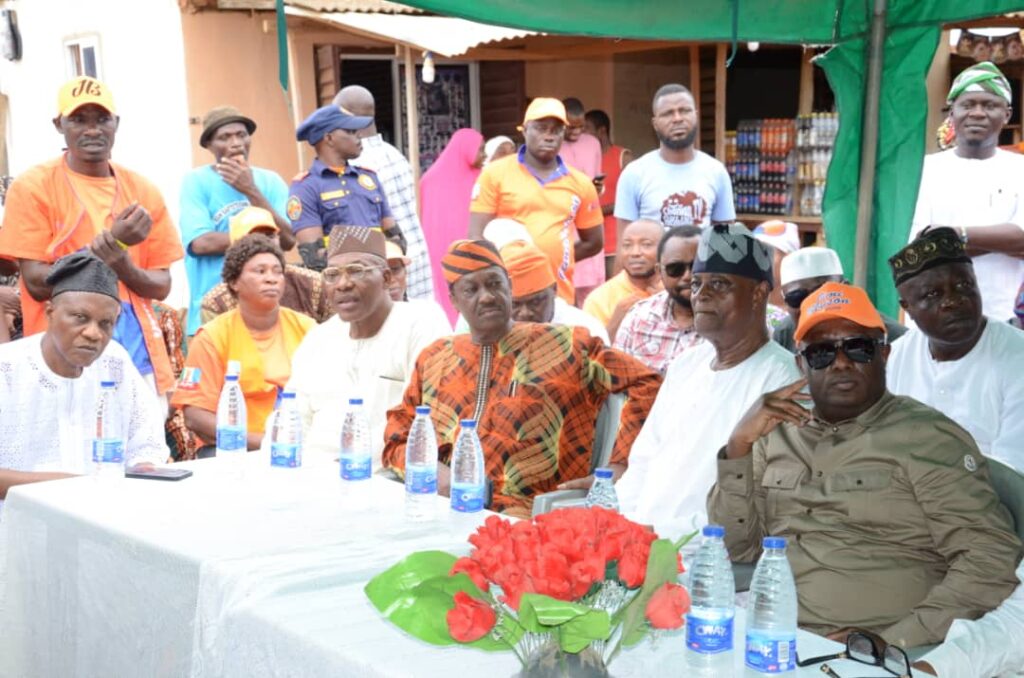 Similarly, a former Lagos State Head of Service, Prince Adesegun Ogunlewe and former Acting Commissioner in Lagos State, Hon. Adebimpe Akinshola Community leaders and other dignitaries commended Hon Benson for putting smiles on the faces of Ikorodu Division residents through his numerous infrastructural interventions.
Rep Benson who explained that he chose to construct the 1.1 kilometer road due to its strategic placement in the community and because it was an access road to Baiyeku, Bola Ahmed Tinubu Road and Agbele noted that the road would bring great relief to residents and motorists of the area.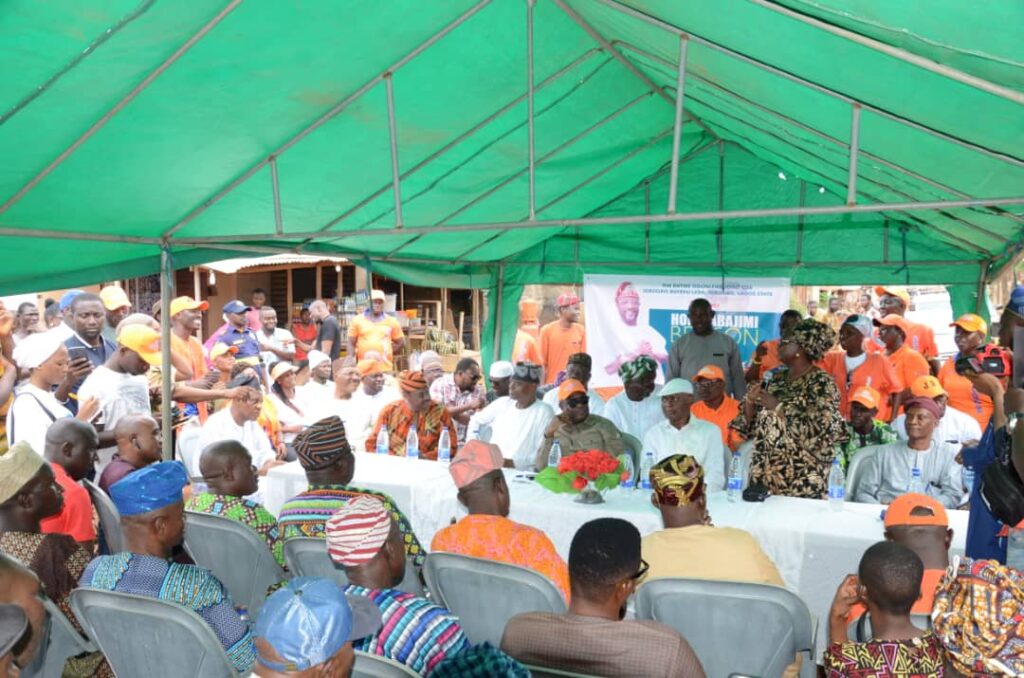 He added that the road will come with drainage and street lights, which after completion is expected to not only bring relief to the residents but serve as access link to 8 different communities in Igbogbo-Baiyeku LCDA.
Rep. Benson commended the good people of Igbogbo-Baiyeku LCDA and entire residents of Ikorodu federal constituency for their overwhelming support for the ruling, All Progressives Congress (APC) during the last general elections, describing them as his great pillar of support.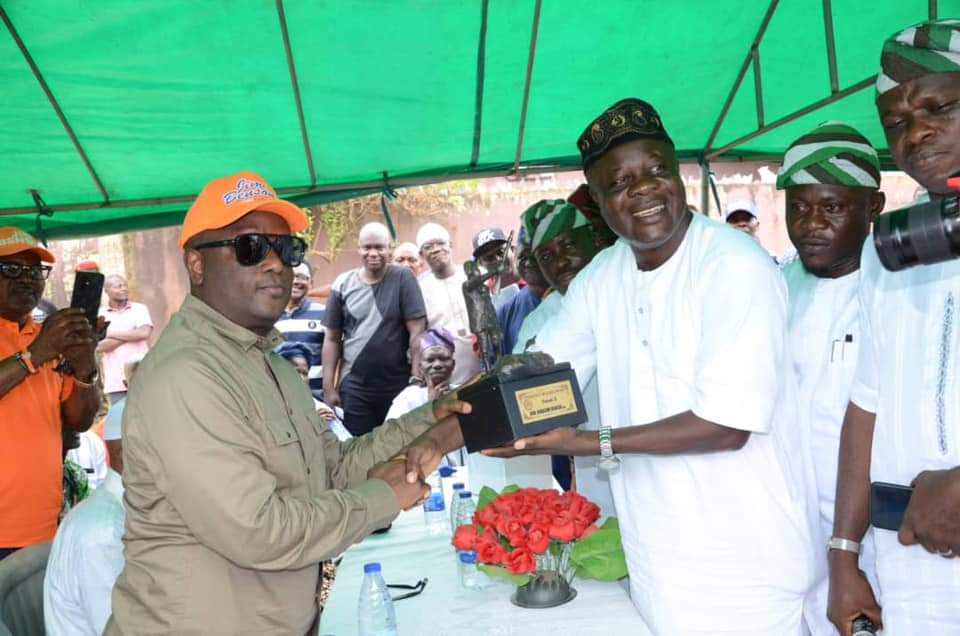 He concluded by assuring the gathering that he will continue to execute.more meaningful people-oriented projects across Ikorodu Federal constituency.
The federal lawmaker also announced that he will be facilitating the reconstruction of Selewu, Oreta and Ori-Okuta roads in a couple of months.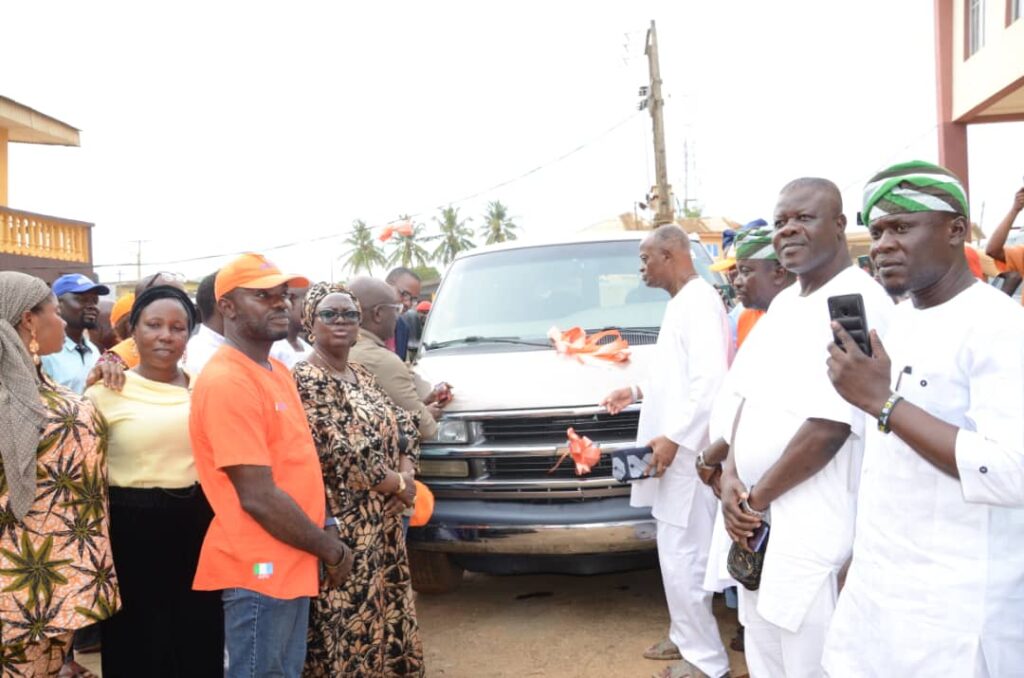 A major highpoint of the flag-off event was the presentation of a Community Builder Award on Hon Benson by the IKODASS Chairman, Mr Rotimi Erogbogbo in recognition of his outstanding achievement in Ikorodu federal constituency.
Rep. Benson also presented a bus to the United African Methodist Church, UAMC, Eleja, Igbogbo in fulfillment of his promise to the church.