Family, friends and associates of the late Ikorodu politician, business man and philanthropist and a frontline strongman of the Action Group party of the late sage, Late Chief Obafemi Awolowo, late Alh Chief Rabiu Ayinla Allison who died on 22nd October, 2022.
Late Chief Rabiu Ayinla Allison who was a one time Chairman of the Ikorodu local government was one of the financiers of the Action Group and a close ally of the late sage, Late Chief Obafemi Awolowo.
To commemorate the 40 years anniversary of the passage of the late philanthropist, his immediate family, friends and associates organised a 2 -part prayer and reception party Ihis home country and Ikorodu ultra-modern town hall.
On Saturday, 22nd October immediate family members, friends and associates gathered at the country home of the iconic politician for a special prayers anchored by Islamic clerics to pray for the repose of the soul of the departed.
This was followed with a special reception hosted at the Ikorodu ultra-modern town hall where guests were treated to a lavish reception. A live music band was on hand to entertain guests.
The event was graced by some prominent sons and daughters of Ikorodu whose lives had been impacted directly and indirectly during the life time of the late political leader.
Speaking to Ikorodu Oga Radio on the sideline of the event, the 29th daughter and last born of the late patriarch, Mrs Omoshalewa Allison Oki described her late father as an iconic man, who lived a selfless life.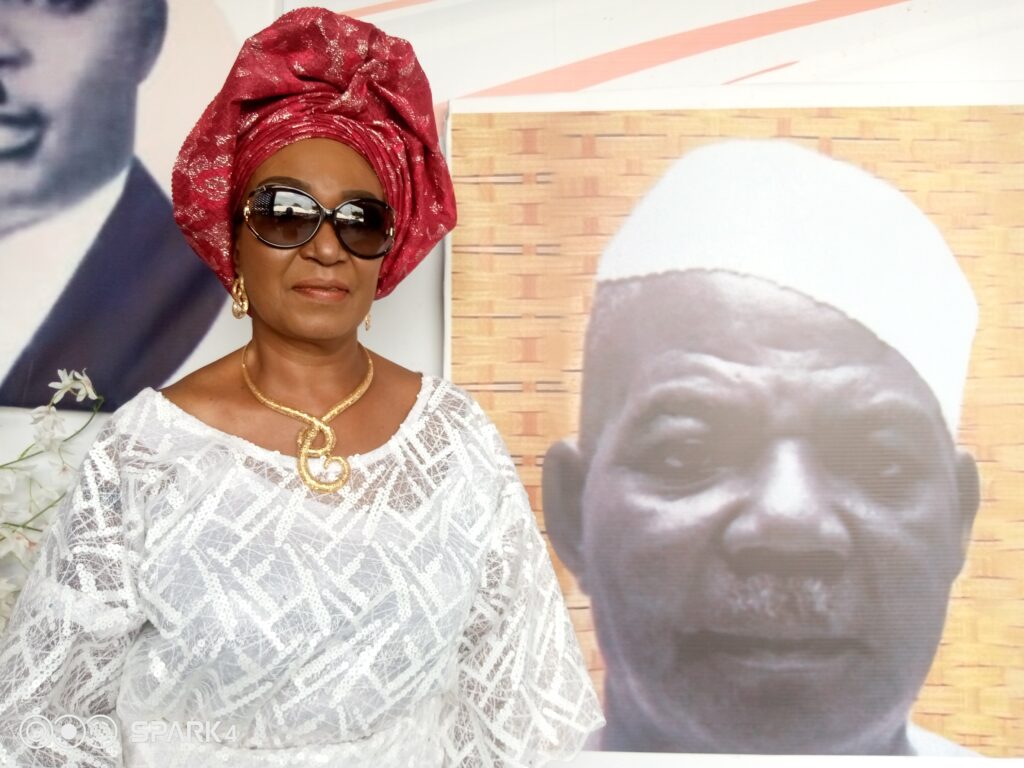 'My father was a great man. He was an iconic being who was generous to a fault. He lived a selfless life and gave to everyone that he came across'.
'He was a lover of education who gave all his children good education, including children of other families. My father sponsored the education of some of his domestic staff and one of them later became a pilot', she added.
Speaking further, she said, 'one of his virtues I will never forget was that he never thought about himself and immediate family members alone. He cared about others and considered them', she concluded.
Corroborating his cousin, of the nephews of late Allison, High Chief Oluwalogbon Ifabolaji Allison, who is also the Alapinni of Ikorodu described late Allison as a man that lives and died well.
'Baba Allison is a man that the entire nation cannot forget in a long time. He was one of those who fought for resource control for Nigeria and ensured the colonial masters do not rob us of our crude oil', he said.
'He was also a lover of education who supported everyone he knows in their academic pursuits. He donated the lands where the Ahmadiyah College, Agege, Oriwu and Government Model Colleges in Ikorodu were built today', he submitted.
He concluded by charging current political office holders to emulate the humble, simplistic and selfless lifestyle of the late R.A Allison who sacrificed personal benefits for collective good.
He admonished them to ensure they leave behind an enviable legacies like that of R.A Allison and late Chief Obafemi Awolowo, that would make generations yet unborn to celebrate them decades after they are gone.