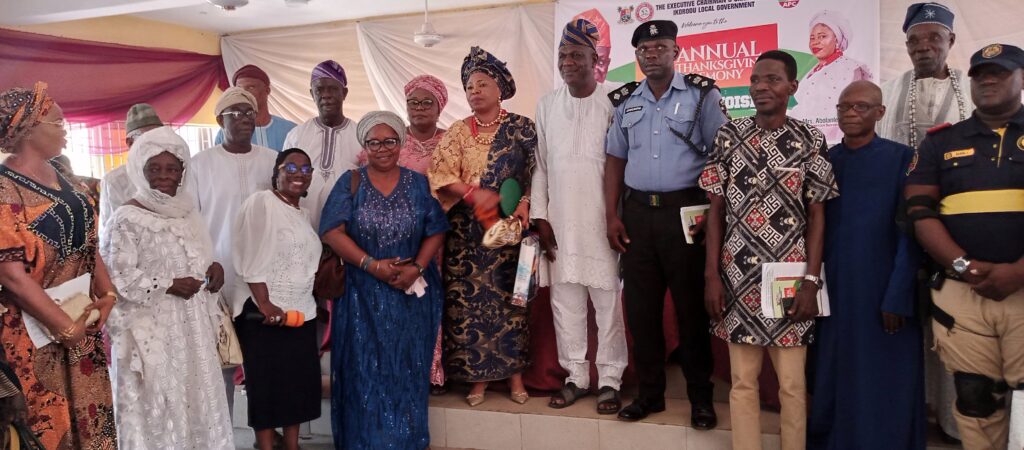 Following the victory of the ruling, All Progressives Congress (APC) in the just concluded 2023 General Elections, the Executive Chairman of Ikorodu Local Government, Hon Wasiu Adeshina and his beautiful wife, Mrs Abolanle Adeshina have hosted a Special Praise & Thanksgiving event at the local government secretariat in Ikorodu on Thursday.
In his brief remarks on the sideline of the event, Hon Adeshina noted that, the victories of APC Candidates at the National and State levels called for special thanksgiving to God.
Adeshina noted that, 'We are here today to give' thanks to the Almighty God for sparing our lives. It is also a way of thanking God for all that he has done for us.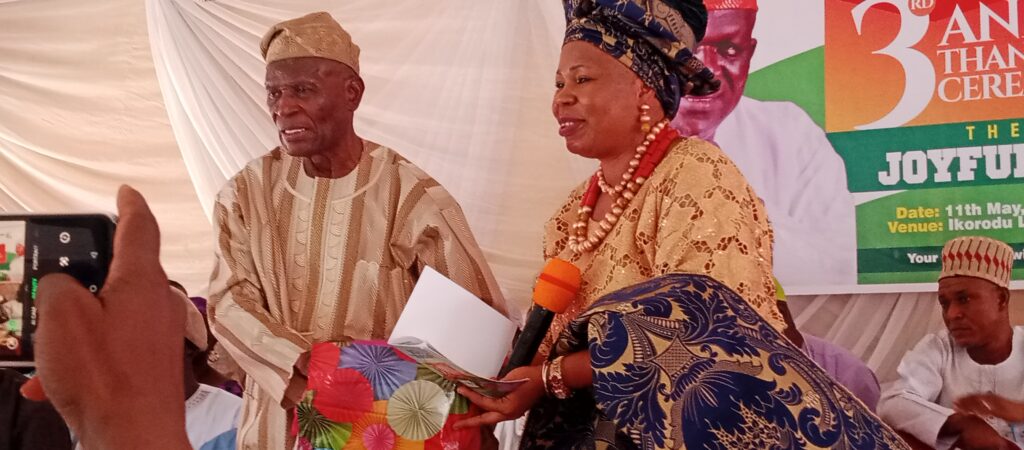 'Most importantly, we are thanking God for the victory of our party at the 2023 general elections. We won at the Presidency, State and even many National Assembly positions', he added.
He also explained that the programme was equally meant to show appreciations to God for his goodness and faithfulness to him, his family and all members of staff of Ikorodu Local Government.
Similarly, wife of the Executive Chairman, Mrs Abolanle Adeshina stated that the Annual Thanksgiving programme was a platform created to celebrate God for being good to her husband and his teeming workforce.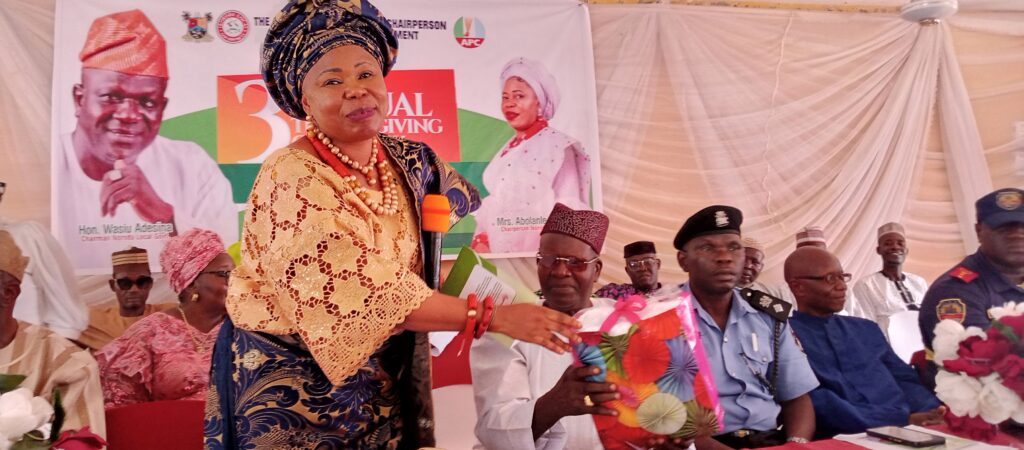 'We are here to thank God. Even the Bible admonishes us to thank Him in all things. We are here to thank God', she said.
'What prompted me to give meaningful thanks to God Almighty this year is because God has been helping my husband. Also, our party, APC emerged winner in the 2023 general elections. This is the spirit behind the Thanksgiving', she added.
Mrs Adeshina also explained that she used the opportunity of the thanksgiving to reach out to the widows and indigents in the community as a way of identifying with their plights.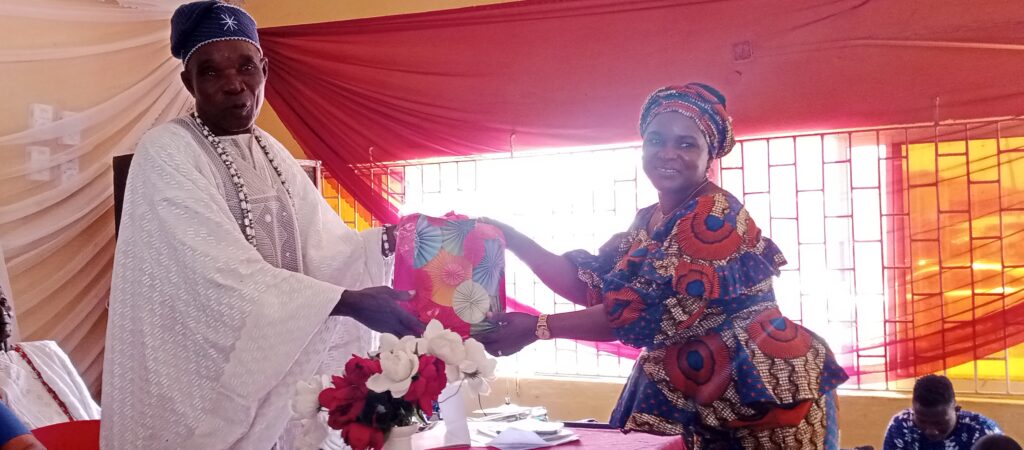 A major highpoint of the event was the presentation of cash gifts to support widows, single mothers and indigent residents of the council area by Mrs Adeshina.
She also expressed gratitude to some party leaders in attendance and some aides of her husband by presenting them with gifts, for always standing by her husband.
Adeshina also announced the donation of a piece of land to the Christian Association of Nigeria (CAN) Ikorodu Chapter for the building of the association's cathedral in the council area. He equally promised to assist the body in fast-tracking the building of the cathedral.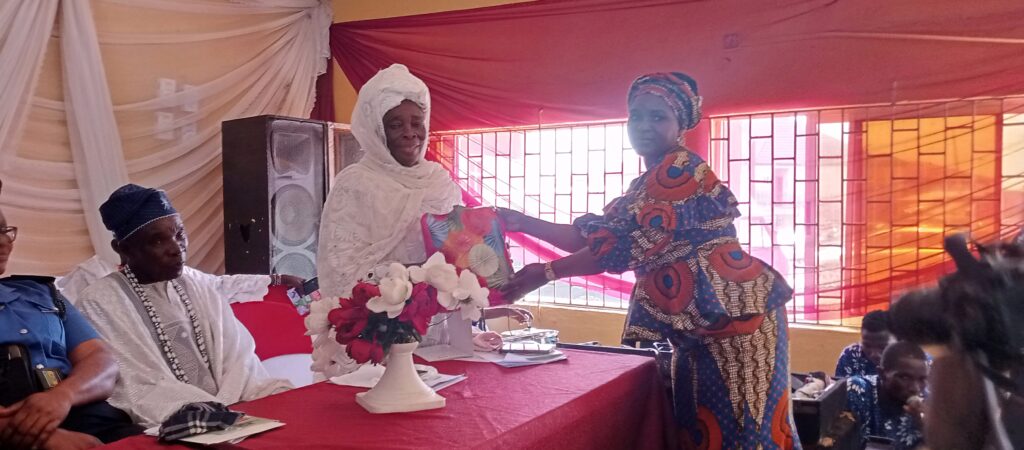 Corroborating Hon Adeshina and his wife, Chairman APC Ikorodu Central, Hon Waheed Animashaun stated that APC as a party had every reasons to thank God for the party's successful outing during the 2023 general elections.
The event climaxed with a special praise and thanksgiving session led by the Gospel musician on the band stand.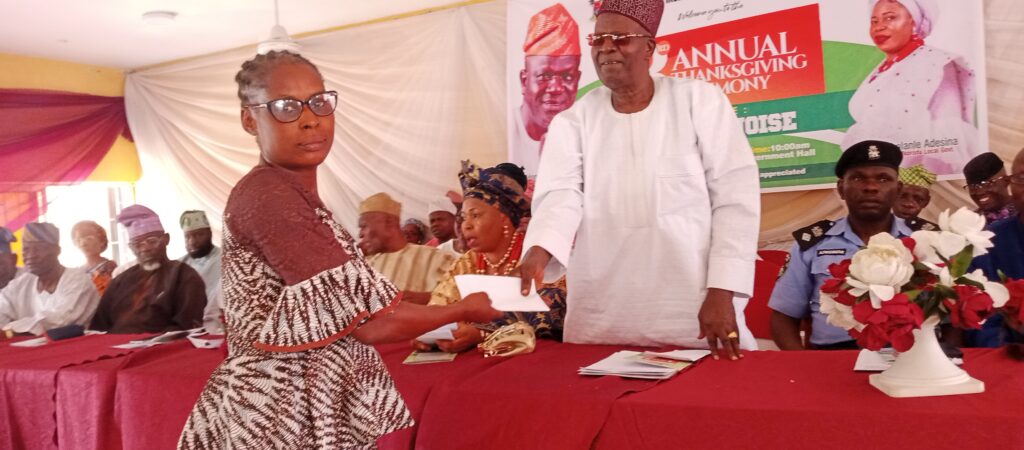 The event was graced by party Chieftains, political office holders, Council staffs and APC loyalists across the council area.